The Fearless Soul: Closing Keynote at the 26th Annual Cardiovascular Nursing Symposium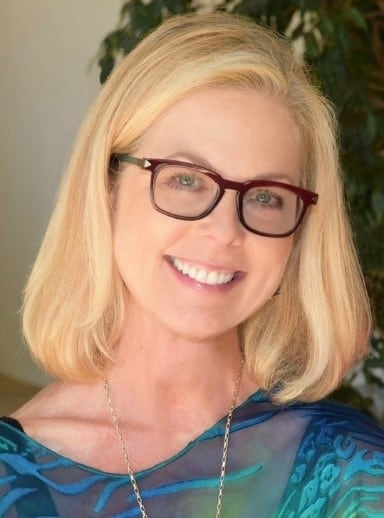 The closing keynote session, Fearless Soul: The Call to Nursing and the Courage to Stay, by Elizabeth Ann Robinson, is not to be missed!  You will leave this session with greater clarity, understanding, and commitment regarding your role as a nurse – no matter where you practice.
Dr. Robinson has researched mythology and depth psychology to expand the understanding of what's under the surface in the nursing profession, a topic she wrote about in her book, The Soul of the Nurse. She received her bachelor's degree from Samuel Merritt/St. Mary's College, her master's degree from UCSF, and her PhD from Pacifica Graduate Institute.
Elizabeth has been a staff nurse at Stanford University Medical Center, an administrator of Duke University Medical Center's, and a Clinical Nurse Specialist in Cardiology and Critical Care at Sequoia Hospital, Redwood City, and Sutter Heart Institute, Sacramento. She works as a clinical policy writer at Santa Barbara Cottage Hospital in Santa Barbara, California and continues to do research and give lectures/workshops around the country.
We hope you'll join us for this important keynote address! PCNA's 26th Annual Cardiovascular Nursing Symposium will continue our tradition of combining clinically-relevant content presented by world-renowned and regional experts with an intimate setting that allows you to connect with colleagues and nurse leaders and return to your practice rejuvenated and energized.
Earn 17.0 contact hours, including 6.5 pharmacology contact hours
Hear the latest in CV nursing practice in one place; with relevance to the bedside, clinic, and community.
Take a step back and revisit the why's and how's of what you do every day.
Most meal events are included in the cost of registration.
Have a particularly challenging case or problem? Talk to nursing leaders and colleagues to help you problem-solve.
Spend your continuing education dollars with a mission-based organization that works to promote nurses as leaders in CVD prevention and management.
Learn more about the 26th Annual Cardiovascular Nursing Symposium: