Recognizing Innovative Heart Failure Initiatives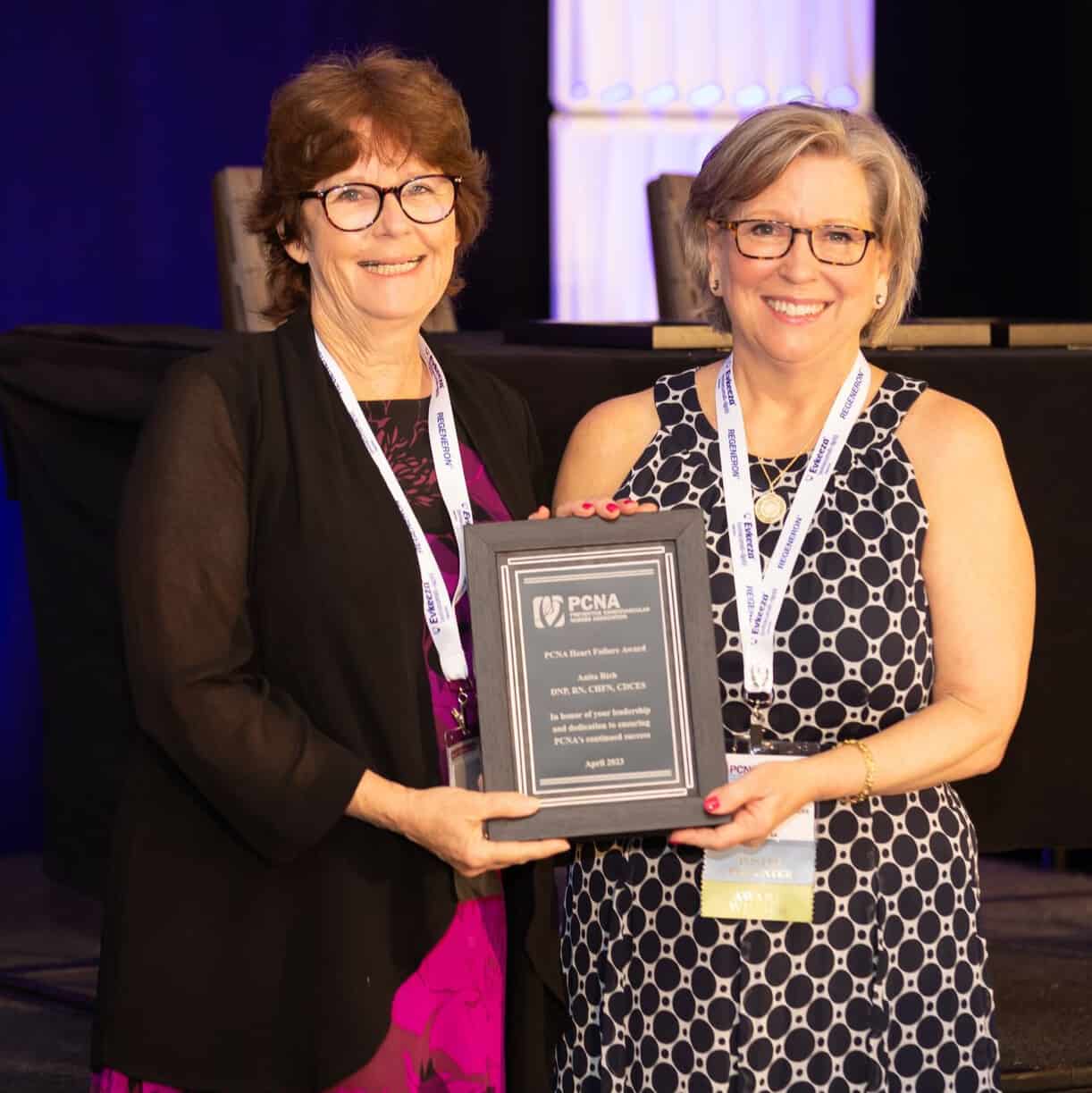 The Preventive Cardiovascular Nurses Association Heart Failure Prevention Award recognizes a registered or advanced practice nurse who has demonstrated an innovative, successful model of primary or secondary preventive care for patients with heart failure.
Award
The winner of this award is recognized at the Awards Ceremony at the PCNA Annual Cardiovascular Nursing Symposium with a PCNA Heart Failure Award Plaque. In addition, the winner receives complimentary symposium registration, air or auto travel expenses, and 3-night hotel stay to attend the meeting.
Eligibility Criteria
Must be a current member of PCNA.
May self-nominate or be nominated by someone else.
Attend the PCNA Annual Cardiovascular Nursing Symposium to receive the award in person.
Present the best practice model or research as a submitted abstract at the PCNA Annual Cardiovascular Nursing Symposium for a poster or oral presentation.

Please note: the last day to submit 2023 Annual Symposium abstracts is November 18th.

The winner of this award is not eligible for consideration in the consecutive year. Projects and honorable mentions from previous years are eligible to reapply.
If selected, will be asked to write a 500-word article for PCNA's email newsletter and social media.
Evaluation Criteria
Metrics/program outcomes may include one or more of the following:
Decrease in heart failure symptoms
Improved CV risk factors
Improved quality of life
Decreased hospital readmission rate
Increased access to care
Improved skills, understanding of HF or support for caregivers
Patient satisfaction knowledge acquisition
Improved adherence Improvements in self-care
How to Apply
Complete all questions in the award nomination form.
Provide a current curriculum vitae.
Submit two letters of support from health professionals supporting the importance of the submitted best practice model or research. The letters must address the applicant with regards to their work being submitted for this award.
Submit a testimonial or letter of support from a program participant.
Nomination Deadline
Submissions open July 1. All applications and supporting letters must be received by the PCNA National office on or before December 3.
Past Winners
2022 – Heidi Salisbury, BS, RN, MS, CNS-BC, ACGN
2021 – Nora Myer, RN, HFRN
2019 – Barbara Kitzes-Hinch, ACNP-BC, DNP
2018 – Celeste Chavez, BSN, MSN, FNP-BC
2017 – Lynsey Mahlum, BSN, RN, ANP-C, CHFN
2016 – Julie Chester Wood, RN, MSN, CNS, CHFN
2015 – Kristin Dixon, PhD(c), RN, ACNS-BC, CHFN, PCCN
2014 – Mary Loise Osevala, MSN, CNS, ANP-BC
For questions, please contact the Miranda Welch at 608-442-3440 or via email.