Welcome to PCNA's advocacy toolkit, where you can find information and resources to help you take action in support of cardiovascular nurses and the health of the nation.
Why Advocacy?
Nurses have an opportunity to make a difference in their patients' lives through public policy.
Advocacy is incredibly impactful – it allows you to magnify your impact and help more than one patient at a time.
The amount of time you spend with patients gives you unique insights into the problems facing the nation's health and healthcare system.
Policymakers and legislators need your expertise to make the most informed decisions on issues related to the nursing workforce and patients' health.
Much of what nurses do every day is influenced by organizational or governmental policies.
Nurses are the most trusted profession in the country, and the heart of that trust is the belief that nurses will stand up for their patients.
PCNA's mission is to support nurses as leaders in cardiovascular disease prevention and management. Supporting nurses in advocacy for policy is an integral part of this mission.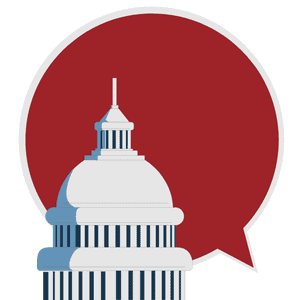 Advocacy is like magic - it allows you to help more than one patient at a time!
How to Get Involved
Spread the Word
You can increase your impact and build awareness about important issues through social media and writing a letter to the editor.
Social Media
Build awareness about an issue with your family, friends, and colleagues. Here are some tips:
Keep it short and to the point.
Stand out with a photo.
Engage with your legislator. Follow or like their official account and repost their work to position yourself as a partner. You can tag them in your advocacy posts to get their attention on a particular issue.
Be judicious with your posts. It's good to balance out advocacy posts with non-advocacy posts to not overwhelm your family, friends, and colleagues.
Write a Letter to the Editor
Writing a letter to the editor is easier than you think and can have a big impact. You can reach a large audience, including legislators, and demonstrate widespread support for an issue. Here's how:
Respond to an article or timely issue.
Share your expertise and personalize the letter.
Write your letter following this simple format:

Refute a claim.
Back up your claim and advocate for your position.
Explain what you think needs to happen.

Submit the letter following the newspaper's instructions.
Advocating on Behalf of Yourself vs. Your Organization
When reaching out to legislators, explain your role and experience with the issue at hand. There is no need to identify your employer, which will ensure that there is no miscommunication about who you are representing.
Reach Out
Write Your Legislator
PCNA's Action Center makes it easy to write your legislators on important issues. Just enter your address and your legislators are automatically selected, and for issues that we're working on, we'll also have a sample letter for you to personalize.
Be direct, informative, factual, courteous, and concise.
Inquire about your legislators' point of view or position.
Remember to thank your legislators for their attention and offer to provide additional information.
Town Hall Meetings
Asking a question at a town hall meeting is a great way to communicate directly with your legislators. These meetings are designed so elected officials can learn what's important to their constituents. Here are the steps:
Visit your legislator's website and/or sign up for email alerts to learn when these meetings are being held.
Plan what you're going to say. Prepare a few concise questions about your priorities.
When attending the meeting, arrive early (these events fill up fast!), be direct, and be polite.
Meeting With Your Legislators
Having an effective face-to-face meeting with your legislator or their staff is one of the most powerful ways to advocate for an issue. Meeting with constituents is part of their job, and many legislators have a form on their website that will allow you to request a meeting.
Start by introducing yourself, including your professional credentials.
Summarize your issue in a 10-second sound bite.
Tell a story or personal anecdote that backs up your position.
Have a specific request in mind, like sponsoring a bill or voting for a piece of legislation.
Be respectful and appreciative!
Find Your Legislator
Use the tool to find out who your state and federal legislators are.
Take Action Today
Visit the PCNA Action Center to learn more about cardiovascular disease and nursing issues we support along with links to help you contact your elected officials on important issues of the day.