Cardiovascular Nursing Symposium Sponsorship Opportunities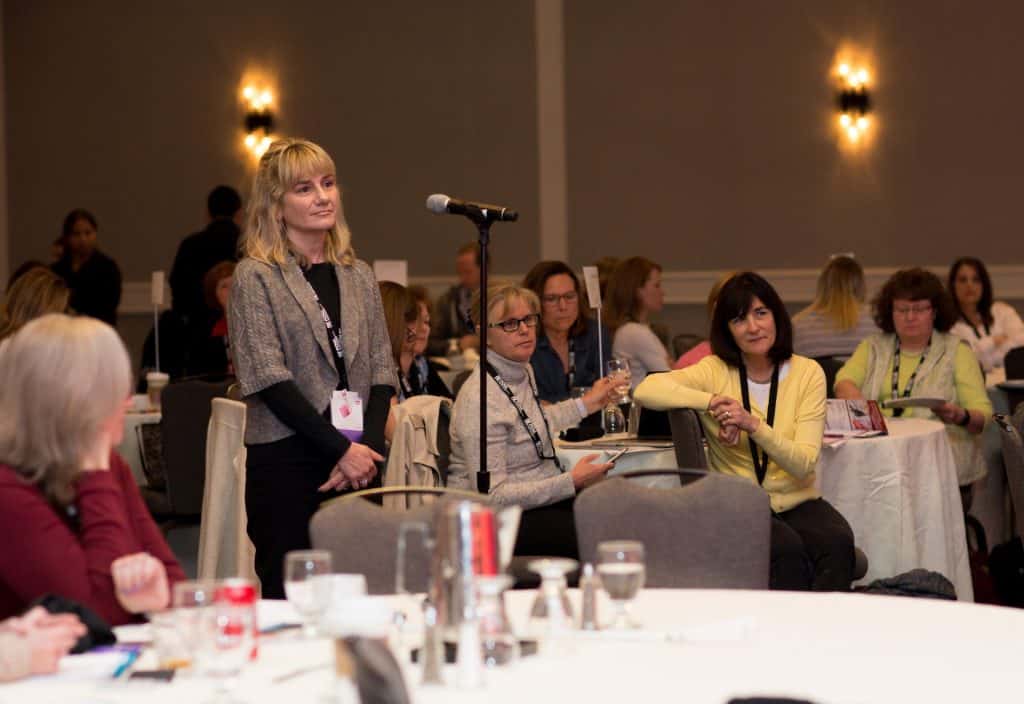 Connect with Cardiovascular Decision-Makers
A variety of sponsorship and marketing opportunities are available for PCNA supporters or exhibitors to enhance their presence at the Preventive Cardiovascular Nurses Association's Annual Cardiovascular Nursing Symposium.
Sponsors reach between 300 – 500 cardiovascular specialists that spend nearly 60 minutes on initial patient visits and 30 minutes on follow-up visits.
For more information, contact Sue Koob, CEO at skoob@pcna.net or 608-250-2440.
Sponsorship Opportunities
CE Program or Non-CE Product Theater
Product Theaters and Disease State Theaters are available. Contact Sue Koob for details.
Leadership Reception
$10,000
Support the leadership development of 50 individuals within PCNA at an invite-only reception at the Annual Symposium. The sponsor would receive 5 minutes at the podium during the event.
Opening Reception
$10,000
This high-energy networking reception is held on the opening night of the Symposium and is designed to welcome participants and allow them to connect with exhibitors and colleagues.
Marketing Opportunities
Free-Standing Meter Boards
Free-standing meter board signs are an effective, affordable way to communicate with PCNA attendees. These two-sided meter boards display your artwork in high traffic areas within the exhibit hall and PCNA convention space which can carry your corporate logo and booth number.
$1,000
Advertising in Daily Attendee Email
Bring your message home to more than 300 attendees with inserts in their attendee tote bags.
$1,000
Floor Decals
Floor decals are a great way to drive traffic to your exhibit booth providing recognition, and distinguishing your company from your competitors. Decals will be placed throughout the convention space (approved areas). Decals are approximately 24″ H x 24″ W (live area for artwork is approximately 22″ x 22″). Approval of artwork required.
$1,750 for 5 decals (limited to 3 supporters)
Logo on Lanyard (exclusive sponsorship)
What better way to get recognized than to have all attendees wearing your name around their necks throughout the conference. Your company logo will appear on all attendees' lanyards and on the main sponsorship signage.
$3,000
Charging Station (exclusive sponsorship)
Smartphone losing power? Plug right into the PCNA charging station. All eyes will be on the sponsor of this unique charging station. Your logo will be visible to everyone who needs a little extra charge.
$5,000
Hotel Key Cards (exclusive sponsorship)
Be the first company introduced to PCNA attendees by sponsoring the hotel key cards! Hotel guests look at their guestroom key cards approximately 12 times a day, making key cards the number one advertising instrument for many companies.
$5,000
Supporter's Name on Attendee Tote Bags (exclusive sponsorship)
Always a conference favorite, these bags are in demand every year as attendees will use them to hold their conference materials on-site and will continue to use them at home and work for years to come. Company name will appear along with PCNA on all attendee registration bags and on additional sponsorship signage.
$5,000
PCNA Events Mobile App Sponsorship
Access attendees anytime, anywhere – with real-time updates, promoted posts, push notifications and sponsored app sections.
$5,000
Refreshment Breaks
Take advantage of one of our breaks to spotlight your company's name and logo. Enhancements can be added for an additional charge. Allow us to customize something to fit your budget needs!
Starting at $5,000
WiFi (exclusive sponsorship)
A symposium cornerstone, the WiFi sponsor receives floor decals and onsite recognition signage.
$7,5000
Advisory Board Meeting
Gain a robust understanding of your market during this full-day meeting. PCNA will help select 10-12 attendees based on supporter criteria. Work directly with the PCNA meeting planner to secure all details. Additional costs may apply for food, beverage, and audiovisual.
$15,000
General Supporter Opportunities
Your support of educational programs and other approved functions increases your exposure while supporting the educational goals of the Cardiovascular Nursing Symposium. PCNA supporters will be recognized in the Symposium Guide, on signage throughout the conference, and on this website.
For more information, contact Sue Koob, CEO at skoob@pcna.net or 608-250-2440.