Tools and Handouts for Your Patients
The Preventive Cardiovascular Nurses Association has designed this telehealth patient education tool to assist and improve your clinical practice. And best of all, most of our tools are free for anyone to download!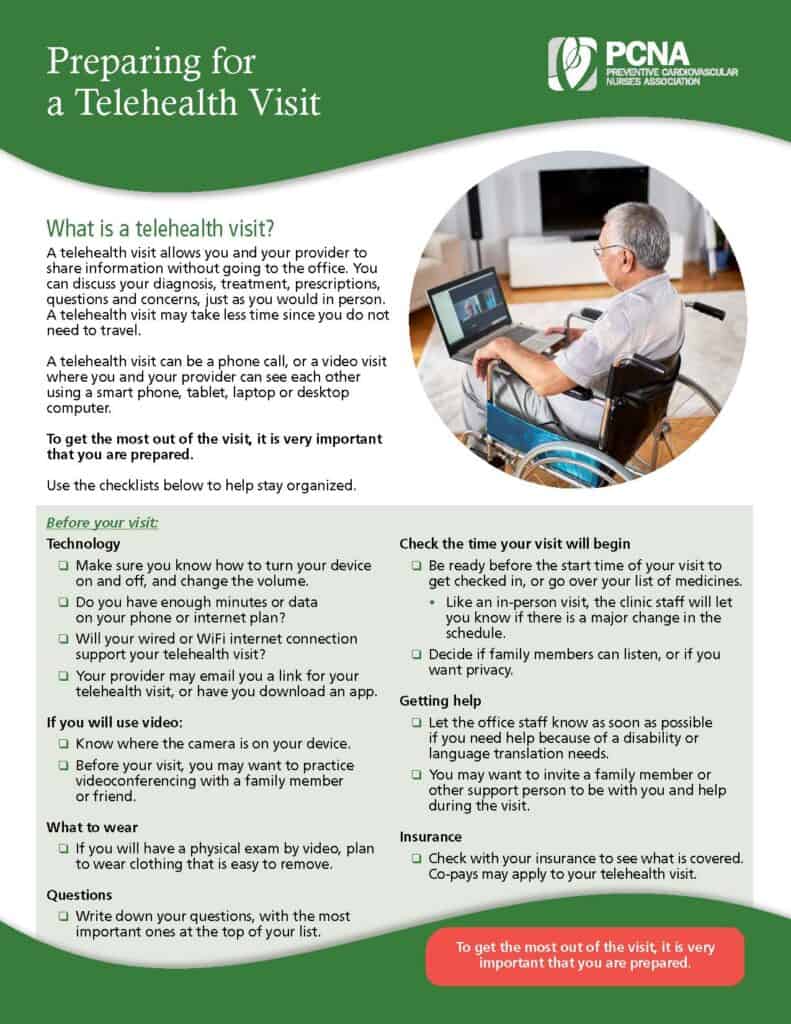 Fact Sheet: Preparing for a Telehealth Visit
Patient preparation is one of the key factors for a successful telehealth visit. This tool, with convenient checklists, will help patients and health care providers prepare for a remote visit via phone call or video, with details such as:
Technology
Questions/Assistance
Insurance coverage
Medical information and prescriptions
Finding the best location
During the visit
Follow-up
This digital tool may be shared electronically, or printed and shared with patients.
Reviewed September 2023
Free to download (login required)
Disclaimer: This and other PCNA educational materials are for information purposes only and are not intended to replace medical advice or diagnose or treat health problems. Health-related decisions should be made in partnership with a healthcare provider. It is the reader's responsibility to seek out the most current, accurate information.