Blood Pressure and Hypertension Education: Tools and Handouts
The Preventive Cardiovascular Nurses Association has developed a series of blood pressure and hypertension education handouts to support your efforts to help patients and caregivers manage hypertension.
All materials are available in both English and Spanish.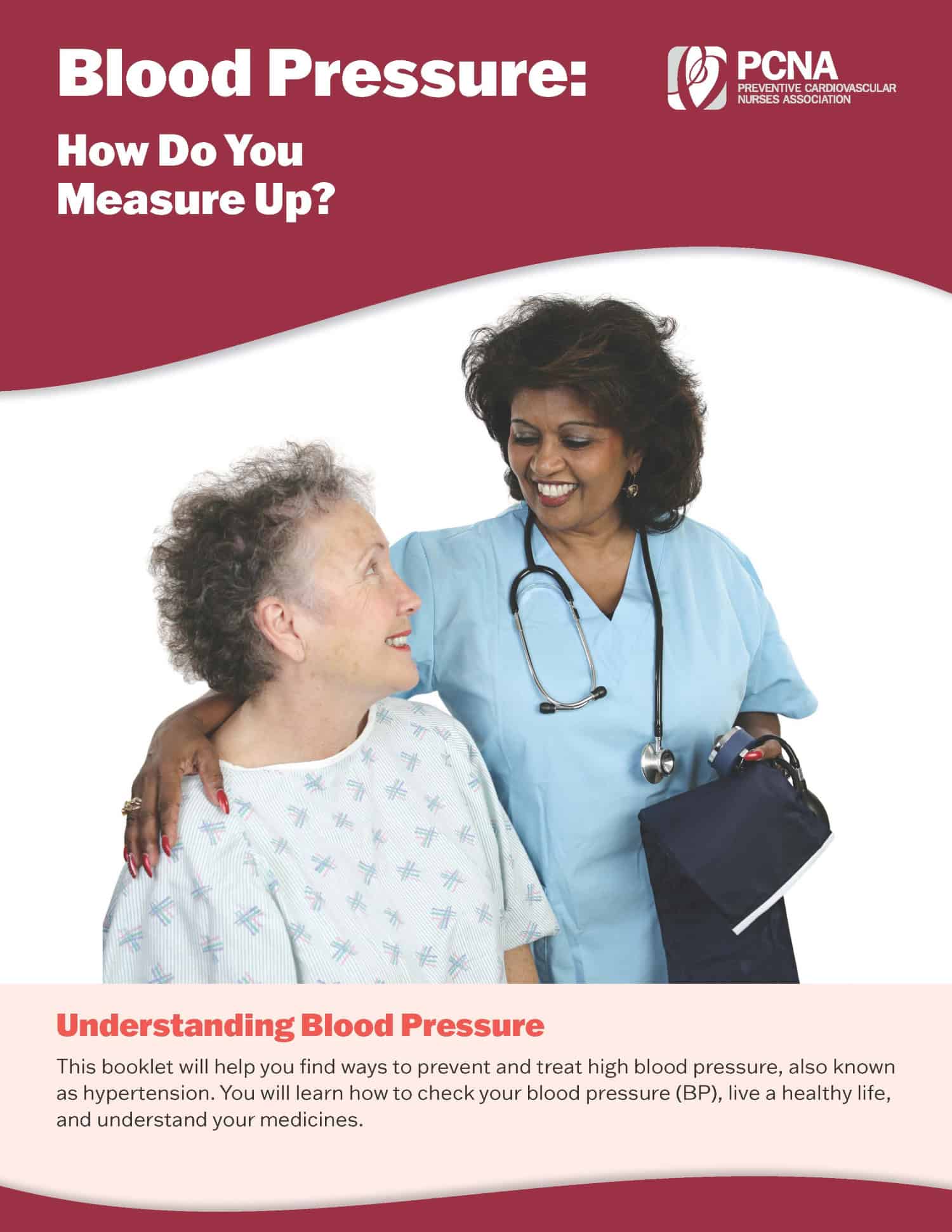 Booklet: How Do You Measure Up?
Help patients understand hypertension and what they can do to improve blood pressure. The easy-to-understand language, charts, checklists, and quizzes of these hypertension education handouts help patients track their progress and follow a healthy lifestyle.
Reviewed May 2023
Free to download (login required)
Free to download (login required)
Measuring Tape for Blood Pressure Cuff
This free download can be used to determine the appropriate size blood pressure cuff for accurate measurement.
Fact Sheet: High Blood Pressure
This companion piece summarizes strategies to control blood pressure, including:
Understanding blood pressure numbers
Cardiovascular risk management
Reducing sodium consumption
Selecting and using a home blood pressure monitor
Understanding medications
Reviewed November 2022
Free to download (login required)
Free to download (login required)
Disclaimer: This and other PCNA educational materials are for information purposes only and are not intended to replace medical advice or diagnose or treat health problems. Health-related decisions should be made in partnership with a healthcare provider. It is the reader's responsibility to seek out the most current, accurate information.