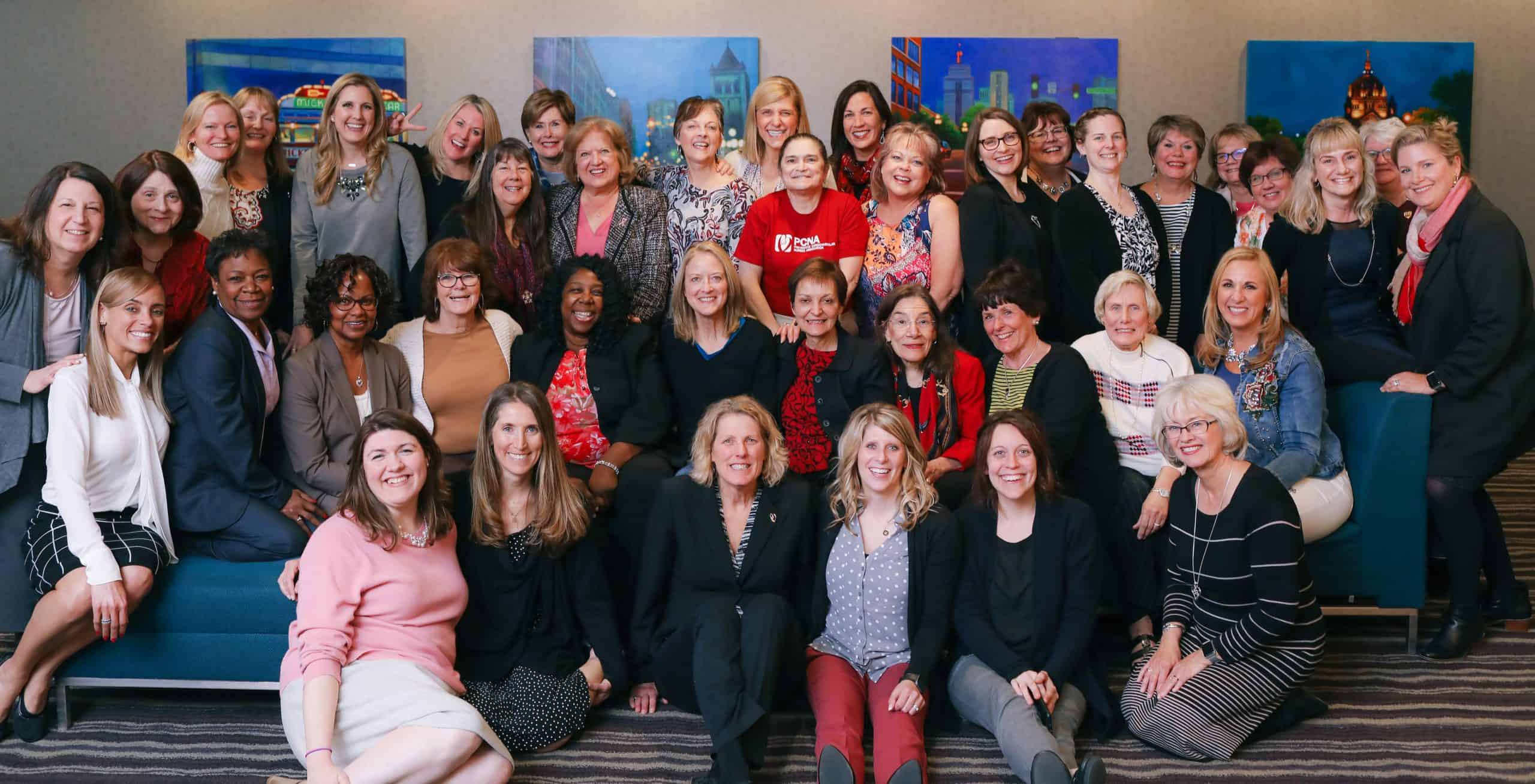 Volunteer Committees
PCNA has several committees that work with the Board of Directors and staff to focus on specific areas to help achieve association goals. Members serving on these committees provide their expertise as well as valuable insight into the needs and desires of the nurses we serve.
Join a Committee
To express interest in being considered for an open committee position, complete our Leadership Form. Questions can be directed to the Senior Membership and Chapter Lead.
PCNA Committee
The following committees are open to PCNA members. Committee rotations typically occur in April.
Ensures a fair and scientific review of abstracts submitted to the PCNA Annual Cardiovascular Nursing Symposium.
Through a blind review process, committee members evaluate abstracts for appropriateness, scientific validity, and merit, research methodology, and adherence to PCNA abstract guidelines.
Note: Abstract Submissions open in the fall and are due around November 1.
Furthers PCNA's mission of promoting nurses as leaders in cardiovascular disease prevention and management through public policy.
Supports advocacy efforts of like organizations, makes public comments and testimony, educates PCNA members about important policy issues, and provides members with a voice in policy arenas.
Ensures that professional education offerings at the national and regional level, in-person or remotely accessed, meet the standards of PCNA and our accrediting agency, the American Association of Nurse Practitioners.
Reviews potential CE programs for alignment with current policies and procedures and to ensure the highest quality in all PCNA-related professional education opportunities while ensuring the education champions information regarding equitable care of the diverse cardiovascular patient population.
Informs the nursing community, especially PCNA members, of topics of interest to their professional and clinical practice as related to cardiovascular disease prevention and management.
Addresses topics that appear on PCNA's website, social media, and email newsletter.
Diversity, Equity, and Inclusion Committee
Facilitates the work of diversity, equity, and inclusion for the organization by monitoring, evaluating, and recommending policies, procedures, and solutions.
Enhances the PCNA membership experience by recognizing member achievement, promoting the mission and goals of the organization to the healthcare community, and facilitating relationships between PCNA members.
Ensures that educational projects and programming support PCNA's mission, reflect the needs of PCNA patient and professional audiences, promote equitable access to cardiovascular care, address the needs of diverse populations, and offer diverse, equitable, and inclusive opportunities.
Recommends and reviews new and current topics and projects, and researches and recommends new methodologies for sharing information with providers, patients, and their families.