AFib Tools for Providers
Many of your patients have atrial fibrillation (AFib) – some may be undiagnosed - and are at risk for blood clots, stroke and heart failure. Learn more about AFib and how to help your patients reduce their risks.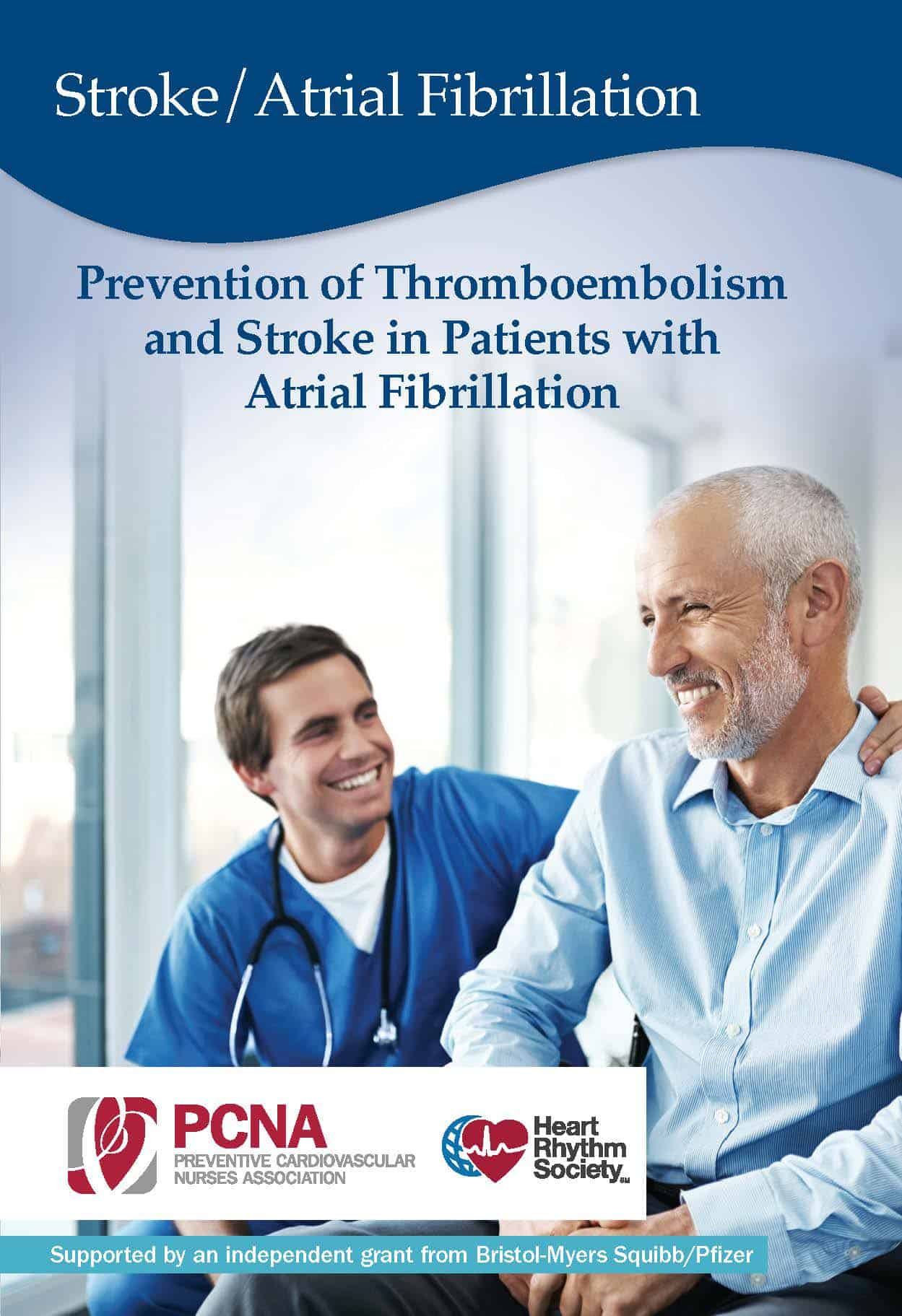 Pocket Resource: Prevention of Thromboembolism and Stroke in Patients with Atrial Fibrillation
This 14-panel, foldable, laminated pocket resource is geared to help clinicians face the challenge of effective anticoagulation management of patients with AFib. This AFib patient education material includes a compilation of guidelines-directed strategies for preventing stroke in patients with AFib.
Reviewed September 2023
Free to download (login required)
$0 members/$25 non-members
packs of 5 pocket resources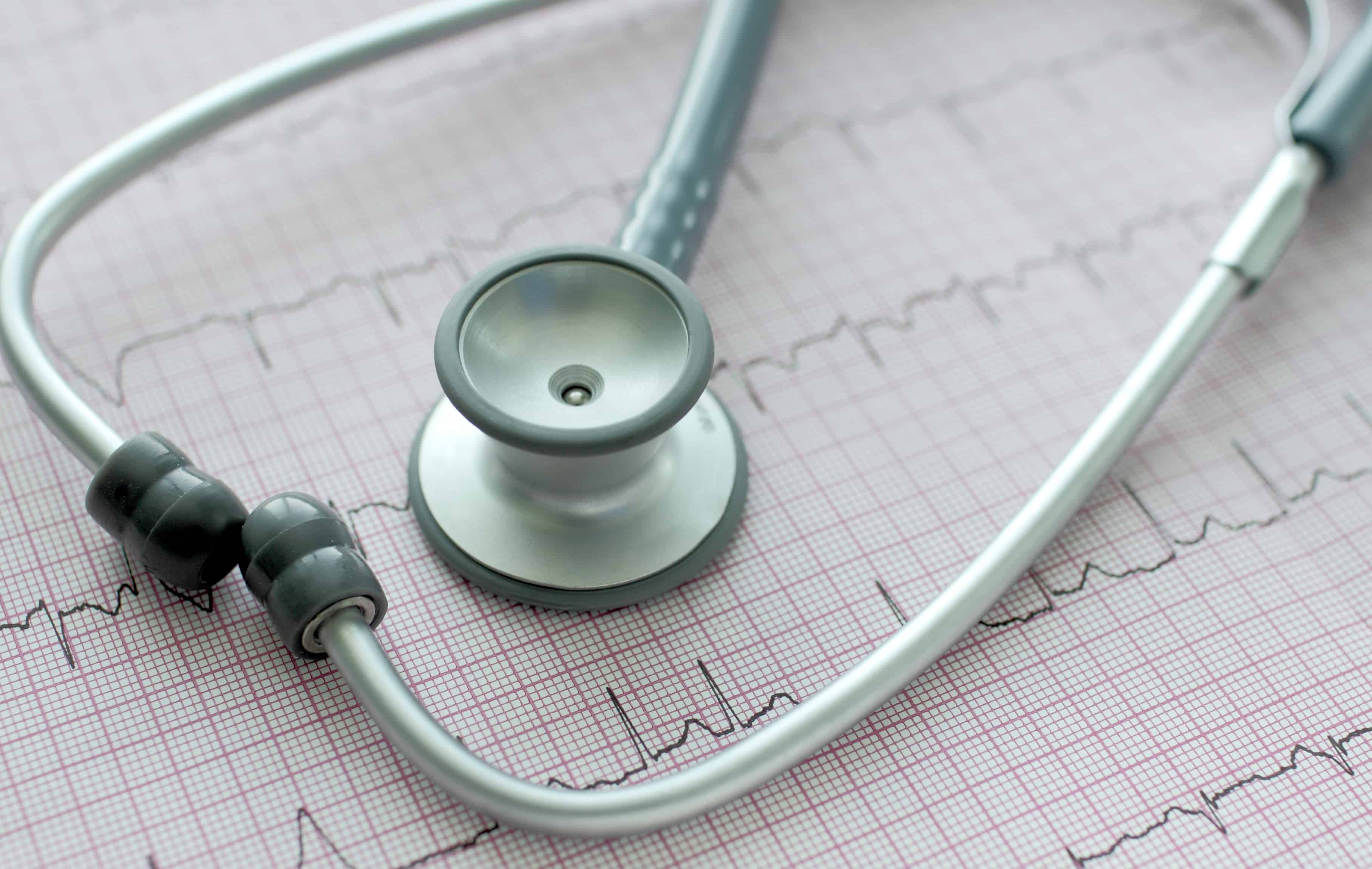 AFib Patient Education: Screening Tool Kit
Designed to screen for undiagnosed atrial fibrillation in community settings such as senior centers. This digital toolkit includes:
checklists for planning a screening,
sample waivers
data recording forms
educational fact sheets
educational PowerPoint presentations.
The components may be personalized by a healthcare system. and utilized at a stand-alone screening or in tandem with other activities like community health fairs.
PCNA members may also borrow electronic blood pressure cuffs or smartphone-compatible single-channel ECG recorders to support their screening events.
Reviewed July 2023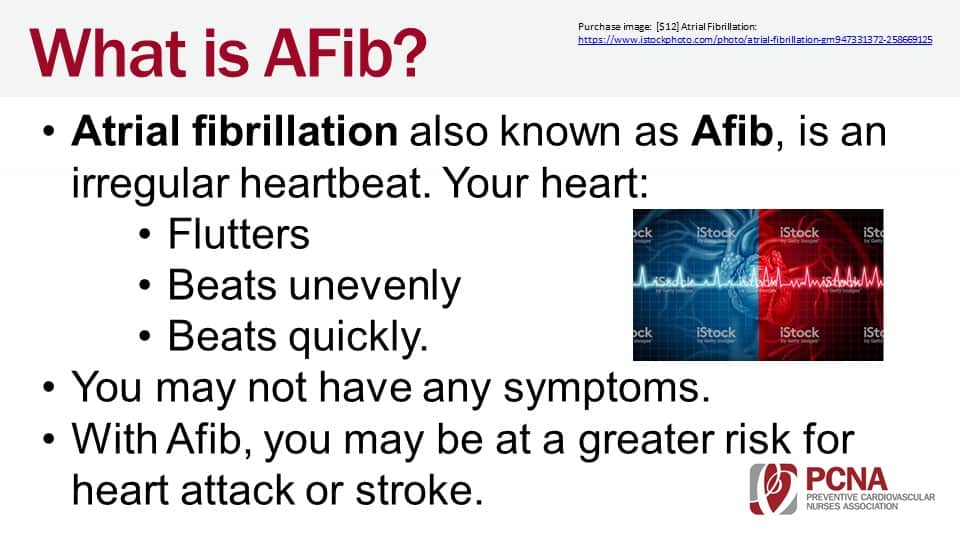 AFib Patient Education: Screening Slides
This 16-slide presentation covers the basics of atrial fibrillation (AFib), including risk factors, symptoms, and treatments.
The tool can be utilized in outreach to your communities, either as a stand-alone screening or in tandem with other activities such as community health fairs.
Funded through a grant from Bristol-Myers Squibb/Pfizer.
AFib and Stroke Infographic
Designed by nurses for nurses, this AFib patient education tool helps engage patients in their AFib treatment, including how to reduce their risk of stroke.
Ways to use the graphic handout:
Share as part of a clinical visit on an iPad, tablet or desktop
Guide your conversation with patients
Taking medicine correctly
Print and display as a poster
Include in electronic communication with patients
Disclaimer: Please be aware that these forms include a sample of current clinical guidelines. However, clinical guidelines (federal, state, local, or those issued by clinical organizations) change over time, so the reader should remember to investigate any recent legal or clinical developments.