Tools and Handouts for Your Patients
The Preventive Cardiovascular Nurses Association has developed these Antiplatelet Therapy handouts for nurses and other health care providers to use with patients. Join as a member today to take advantage of member pricing.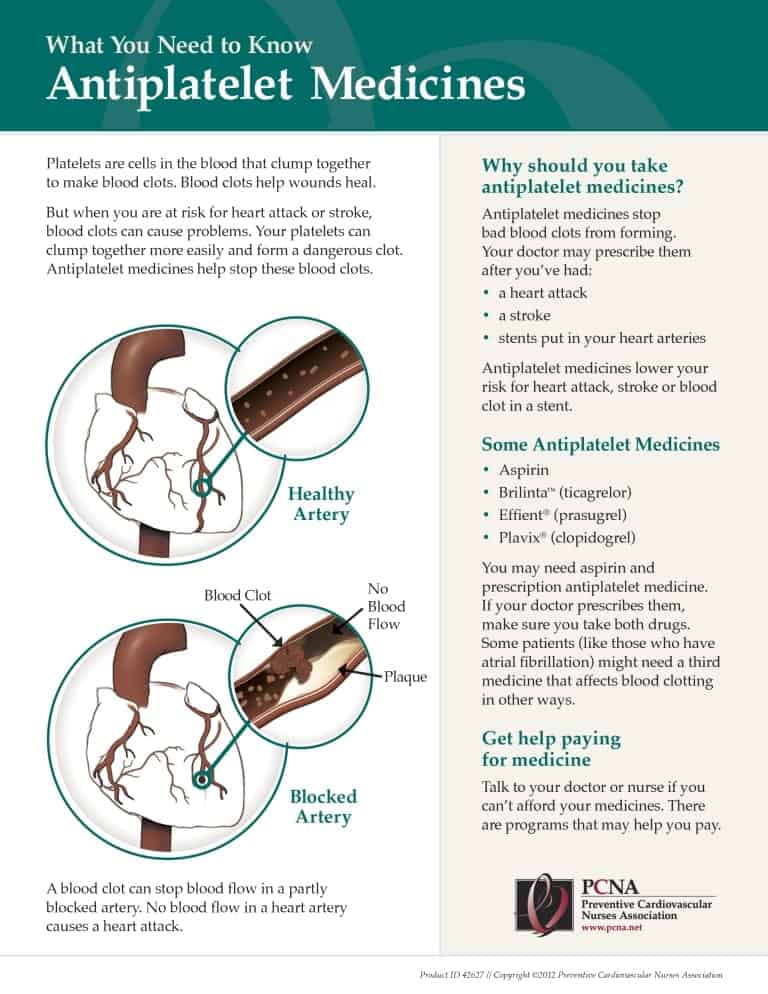 Fact Sheet: Antiplatelet Therapy
The Preventive Cardiovascular Nurses Association has developed a fact sheet to support your efforts to educate patients and caregivers about antiplatelet therapy.
Provide your patients with an overview of the important role of platelets in the development of acute coronary syndrome, heart attack, and stroke. This tool includes:
Basic description of antiplatelet medicines and indications for use
Important instructions for taking antiplatelet medications
Reviewed November 2022
Free to download (login required)
$0 members/$25 non-members
100 sheets per order
Please allow 6-8 weeks for delivery of any printed materials.
Disclaimer: This and other PCNA educational materials are for information purposes only and are not intended to replace medical advice or diagnose or treat health problems. Health-related decisions should be made in partnership with a healthcare provider. It is the reader's responsibility to seek out the most current, accurate information.