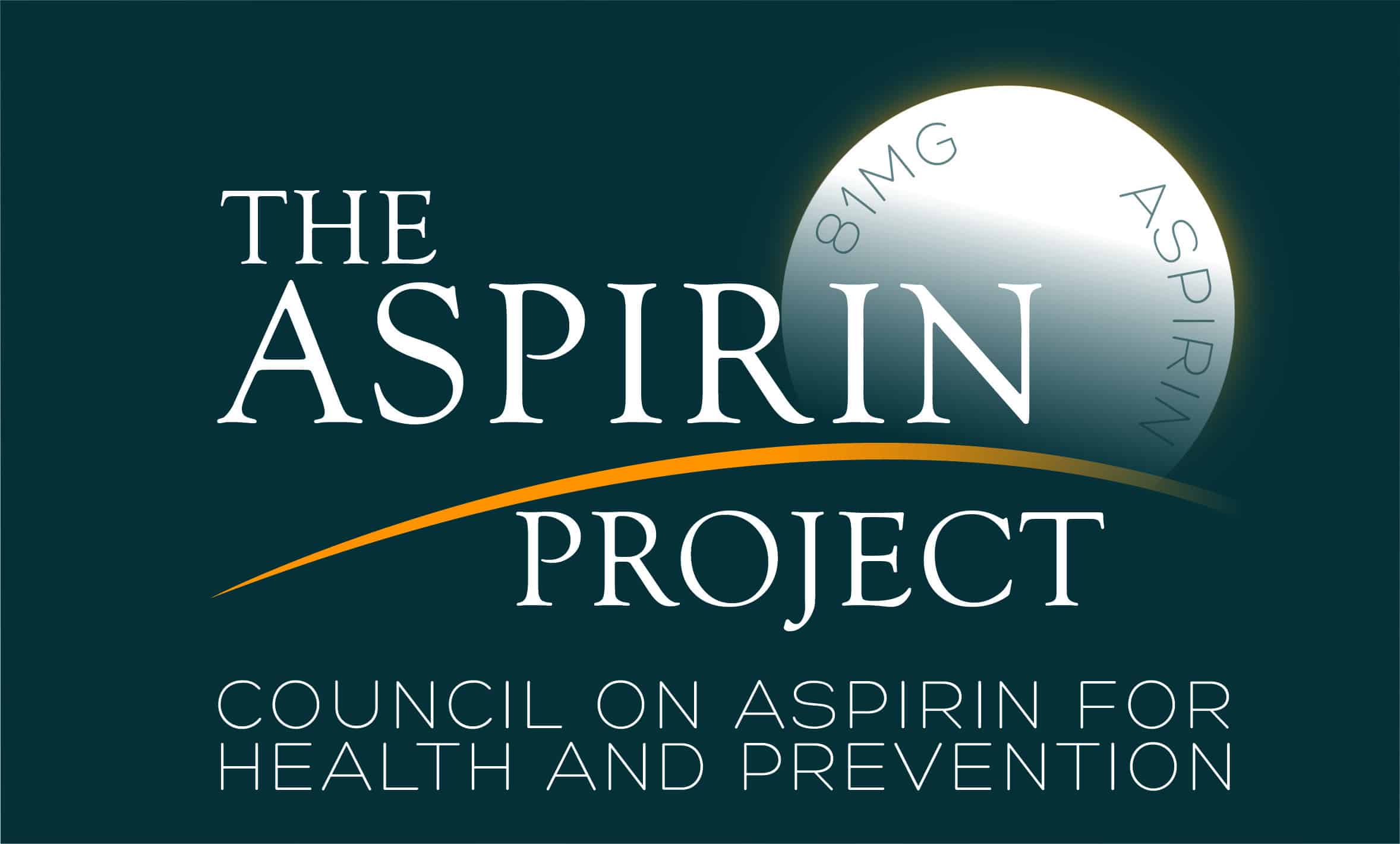 About the Aspirin Project
Imagine that a simple conversation between a provider and their patient could save a life. When this conversation is about aspirin, it could be true.
As we age, low-dose aspirin can keep us in good health. Aspirin prevents strokes in women, heart attacks in men and some types of cancer. Having patients and doctors discuss aspirin can prolong life and reduce health care costs. Having a talk about daily aspirin can save lives. The Aspirin Project was developed by the Council on Aspirin for Health and Prevention, a group of public health and medical specialists. Our goal is to increase the proper use of aspirin to improve health. Aspirin, however, is not right for everyone. We encourage you to use this website to find out more about who should, and should not, take aspirin.
Confusion over Aspirin Use for the Primary Prevention of Cardiovascular Disease
Offers guidance on primary prevention aspirin use for those over the age of 40, in order to clear up confusion from the guidelines for the primary prevention of cardiovascular disease were released in 2019 by the American College of Cardiology and American Heart Association. (1-page PDF)
Aspirin's Evolution: Folk Remedy to Wonder Drug
The story behind aspirin, a drug that costs pennies and can be bought in any grocery, drug, or convenience stores around the world. (2-page PDF)
Cancer Prevention: Another Potential Benefit of Low-Dose Aspirin
This fact sheet for providers outlines the benefits of aspirin for preventing some cancers. (4-page PDF)
Experts Say Aspirin is Lifesaving for Certain Individuals
This fact sheet explains who the experts are, and a series of questions you can ask yourself to decide if aspirin is right for you. (3-page PDF)
Men & Women: Protecting Our Hearts & Brains
Low-dose daily aspirin benefits men and women in different ways as they age. This two-page fact sheet covers how aspirin prevents heart attacks in men and prevents strokes in women.
Council on Aspirin for Health and Prevention
The Council on Aspirin for Health and Prevention (Council) is an autonomous, multidisciplinary group of healthcare professionals dedicated to fostering the appropriate use of aspirin to improve health. The Council serves as a forum for scientific review and guidance development. The Council focuses on an evidence-based approach to improving patterns of aspirin use: increasing use in those who would benefit, while cautioning against aspirin use in those unlikely to benefit. Pursuing a comprehensive strategy, the Council's work encompasses and addresses the provider-patient relationship, educational approaches, health policy, and interventions in clinics, worksites, and health care systems.
The Council, through the organizational connections of its members, maintains collaborative relationships with the American College of Preventive Medicine, the American Heart Association, the American Medical Association, the U.S. Preventive Services Task Force, and other important partners. Expert speakers from the Council are available to discuss aspirin use with audiences of consumers or providers. Please contact us at aspirinproject@pcna.net if you are interested in discussing the availability of an aspirin expert for an upcoming event.
Council Members
George K. Anderson, MD, MPH
Major General, U.S. Air Force, Medical Corps (retired)
Kathy Berra, MSN, ANP
The LifeCare Company, Menlo Park, CA
Andrew T. Chan, MD, MPH
Professor of Medicine, Harvard Medical School
Chief of Clinical and Translational Epidemiology, Massachusetts General Hospital
Physician, Division of Gastroenterology, Massachusetts General Hospital
Gerald Fletcher, MD
Professor of Medicine, Division of Cardiovascular Diseases and Liaison for Outreach, Health and Wellness, Mayo Clinic Florida
Russell Luepker, MD, MS
Mayo Professor, Division of Epidemiology
University of Minnesota School of Public Health
W. Fred Miser, MD
Professor of Family Medicine, Residency Director, The Ohio State University Department of Family Medicine
Randall S. Stafford, MD, PhD, MHS
Professor of Medicine and Director, Program on Prevention Outcomes and Practices,
Stanford Prevention Research Center, Stanford University School of Medicine
Karol E. Watson, MD, PhD, Chair
Professor of Medicine/Cardiology, Co-director, UCLA Program in Preventive Cardiology, David Geffen School of Medicine at UCLA, Los Angeles
Craig Williams, PharmD
Clinical Professor, Department of Pharmacy Practice, Oregon Health & Science University
Disclosure
The Council on Aspirin for Health and Prevention is an initiative of the Preventive Cardiovascular Nursing Association (PCNA). PCNA receives financial support for the Council through an unrestricted grant from Bayer HealthCare, which has no influence over the programs or activities of the Council. Bayer HealthCare had no role in the decision to develop this website and does not influence its content.
Contact Us
To contact the Aspirin Project, email us: aspirinproject@pcna.net.