New Partnership with Nursing Collaborative on Climate Challenge and Health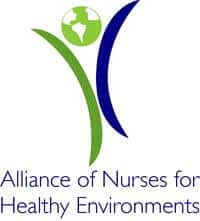 The Preventive Cardiovascular Nurses Association has joined with eight other national nursing organizations as a member of the Nursing Collaborative on Climate Challenge and Health. The Nursing Collaborative on Climate Change and Health, formed in partnership with the Alliance of Nurses for Healthy Environments and Climate for Health is focused on building visible nursing leadership across the profession by committing to address climate change as a health imperative.
As a leader in cardiovascular disease prevention and management, PCNA will bring attention to the importance of addressing climate change as a necessary action to preventing cardiac harm. PCNA joins with eight other national nursing organizations in this effort. Current members of the Nursing Collaborative include the following organizations:
Alliance of Nurses for Healthy Environments (ANHE)
American Association of Occupational Health Nurses (AAOHN)
Association of Public Health Nurses (APHN)
National Association of Hispanic Nurses (NAHN)
National Association of Nurse Practitioners in Women's Health (NPWH)
National Student Nurses Association (NSNA)
Nurse Alliance of SEIU Healthcare
Public Health Nursing Section of the American Public Health Association (APHA-PHN)
The main goals of the Nursing Collaborative are to elevate climate as a visible health priority, create a climate literate nursing community, engage all stakeholders in connecting climate and health, and to build collective support and action for solutions. Learn more about climate and health and how you can reduce your climate impact with these two resources specific to nurses: Climate and Health Toolkit and Getting Started with Climate Solutions: A Guide for Nurses.
Another exciting opportunity for nurses to engage in climate action is by joining the Nurses Climate Challenge. The Nurses Climate Challenge, sponsored by ANHE and Health Care Without Harm, is a nationwide campaign aimed at educating 5,000 health professionals on climate and health with nurses leading the education. The Nurses Climate Challenge offers a free, comprehensive education and engagement toolkit with all the resources nurses need to: 1) Gain leadership support, 2) Educate colleagues on climate and health, and 3) Engage in climate-smart practices in health settings and at home. Everything a Nurse Climate Champion needs to be an effective educator on climate and health is provided in easy-to-use, downloadable resources. Components of the toolkit Nurse Climate Champions have access to include:
Outline and suggested steps for planning educational events
Sample emails to engage hospital leadership in the Challenge
Resources for educational events (e.g. staff or shared governance meetings, grand rounds, lunch and learn programs), including promotional posters, sample slide decks for presentations, and tips and strategies for talking about climate change
Easy to use guide for taking climate action in practice and home settings
With over 3 million registered nurses in the United States, nurses are ideal spokespeople to educate their colleagues on climate and health. Join others across the country by taking part in this inaugural and innovative campaign to get nurses on the map for climate action! If you are interested in becoming a Nurse Climate Champion for the Nurses Climate Challenge, please visit nursesclimatechallenge.org and register today!
By addressing climate and health in nursing practice, nurses have the opportunity to help protect health on a global scale. Working together we can make a real difference!