Meg Heim Offers $25,000 Endowment for Nursing Education

The Preventive Cardiovascular Nurses Association will receive a $25,000 endowment from Meg Heim that will provide direct support for nursing education. The endowment will have an impact on cardiovascular nurses for years to come and honor the family members she lost to cardiovascular disease.
Heim's generous gift recognizes her career-long interest in advancing the practice of nursing and cardiovascular care. Starting in 2027, funds drawn annually from the Hughes-Heim Endowment Fund will be granted to a deserving nurse who needs financial assistance to attend a PCNA meeting.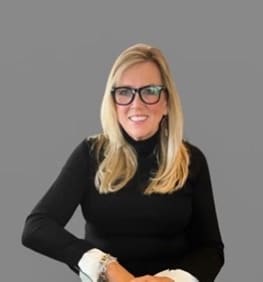 Heim is a fellow of PCNA and has extensive experience across domestic and international pharmaceutical, medical device, and health technology markets. She has supported PCNA during her successful career and has always suggested that nurses should be recognized as key opinion leaders. Ms. Heim advocated for nursing to be integrally involved in patient care forums, medical science forums, and at all levels of decision-making. She demonstrates the highest ethical and professional behavior and works tirelessly for patients and for nursing.
Heim shared the following statement:
First, and foremost, I want to thank PCNA for all the work they do in the US, and globally, to advance the practice of nursing and cardiovascular care within countries of all sizes and varying wealth, while navigating the diverse models of modern healthcare delivery. PCNA has provided me the opportunity to participate in projects that have truly been the highlight of my career. Your volunteers are of the strongest level of nursing excellence and commitment that I have seen over my 25 years of working in healthcare, advocacy, and industry.

I provide this endowment in the name of my grandmother, Margaret Hughes, my father, Jack Hughes and my father-in-law, Ted Heim. All three died of massive Heart attacks at ages 54, 61, and 53, respectively. Also, my Aunt Joan, 36, had died of major heart attack. After being exposed without information and knowledge, at a young age, I focused the basis of my advocacy work on influencing and ensuring that nurses, women, and diverse populations are not left out of the important conversations on research and development, care provided, and care received, through hospitals, clinics, and other programs. Thank you for accepting this, and letting me honor those who I have lost, so many more who will benefit from your work.
"We are deeply appreciative of this gift from Meg Heim," said PCNA CEO Sue Koob, MPA. "Meg has been a great friend to PCNA, and we are pleased to create this endowment that will impact PCNA nurses for years to come."
Learn more about donating to PCNA or contact Sue Koob to start an endowment with PCNA.