Experiences in Advocacy: Sweetened Beverage Tax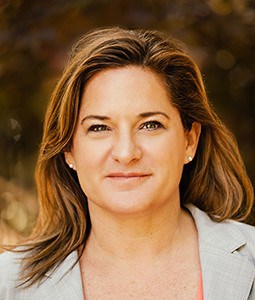 Karen Larimer PhD, ACNP-BC, FAHA received PCNA's Advocacy Award for CVD Prevention in 2018. Here, she recounts her advocacy experiences.
As a nurse, scientist, and health advocate, I have seen the harmful effects of a sugar-laden diet. Let's be honest, one doesn't have to be in the health field to appreciate the impact of sugar on the American diet. Therefore, when given the opportunity to be a spokesperson for a sweetened beverage tax I jumped at it. Cook County's initiative to impact health through policy was consistent with my work in this area and my belief in the ecological model recognizing that policy can impact the determinants of health.
Partnering with the Board President, Toni Preckwinkle, the American Heart Association, took on the challenge of supporting a sweetened beverage tax. In order to move a sweetened beverage tax (a penny per ounce) forward, it was critical that we have a clear argument in our defense of the tax. We wrote letters, advertised through various media outlets, and gave testimony at Board meetings. I was called on to give interviews with the press. It was critical to drive home the point that chronic illness, like diabetes and heart disease, is on the rise and heart disease is the number one cause of death in all adults. These diseases are linked to high consumption of sugar. Sugar's number one source in our diet is sugary beverages. We argued that lowering consumption could be an incredible benefit to the health of the county as well as generate revenue for an ailing county health system budget.
We shared evidence with the public and legislators that lower-income and minority communities are targeted by the beverage industry, and unfortunately, are the communities that suffer the most from the adverse health effects of sugary beverages. These same lower-income and minority communities have disproportionately high rates of diabetes and other chronic diseases.
It was critical in our messaging that a sugary beverage tax was going to be just one important piece of the health puzzle. However, it's a piece that could be achieved relatively quickly and begin to have an impact. Public health experts state that taxes can be one of the most effective policy strategies in achieving health equity. More so, the World Health Organization recommends that countries implement taxes on sugary beverages to help lower consumption and in turn reduce the prevalence of heart disease, diabetes, and tooth decay. Mexico has done so and has since seen a positive impact of this strategy.
While we had the scientific support and significant financial support from the American Heart Association and Bloomberg Philanthropies, it was an uphill climb in a city (Chicago) and county where citizens felt "taxed to death". Another huge hurdle was the pressure of the food and beverage industry, as well as "Big Soda". They had virtually endless resources to advertise and lobby against the tax. The tax passed; however, it was overturned 6 months later.
This battle is not over for me or public health advocates. As advocates, we draw strength from one another and especially our professional colleagues like those at PCNA to continue to increase awareness of the impact of sugary beverages. Advocacy for health is all about timing, collaborating, compromising, and relationship building. And, in the words of the American Heart Association "being a relentless force for a world of longer, healthier lives."