Cardiovascular Health in African Americans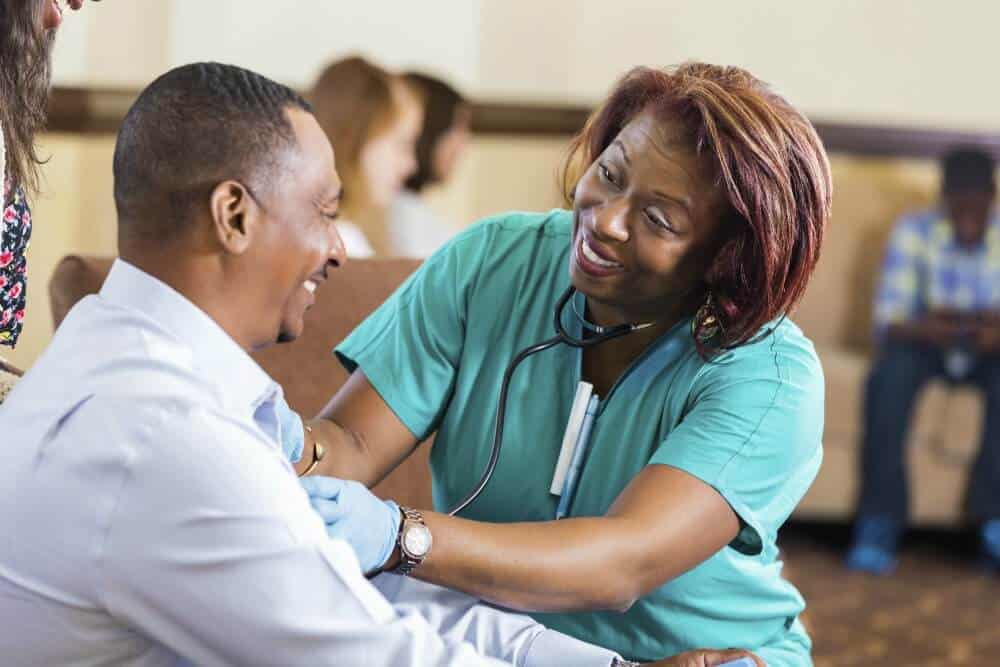 Much work remains to be accomplished to meet the American Heart Association (AHA) 2020 Impact Goals to improve the cardiovascular health of all Americans by 20%, while reducing deaths from cardiovascular diseases and stroke by 20%. Recently, the AHA released a new scientific statement on cardiovascular health in African Americans.1 The Statement has two main goals:
To present an update of the literature describing the marked disparities that remain in the onset of stroke, heart failure, and peripheral vascular disease; in the prevalence of chronic renal disease; and in the age of onset and prevalence of cardiovascular risk factors between African Americans and whites and;
to provide a review of the strategies to reverse these trends, especially those to enhance community care and those to facilitate diversity in health research.
Community Care
Are you aware of the AHA Community Guide for Prevention2 which provides a conceptual framework for public health practice in cardiovascular disease prevention? Its hallmarks are assessment, education, community organization and partnership, assuring personal health services, and environmental and policy change. Success has been made in disseminating health behavior interventions to African American women and older adults in church settings.1

Diversity in Health Research
Have you heard of The All of Us Research Program specifically focusing on diversity?3 The goal of this Program is to build a diverse research cohort of more than one million American volunteers who are engaged as partners in a longitudinal, long-term research effort to transform the understanding of lifestyle, environmental, and biological factors contributing to individual health and disease. Community engagement partners are encouraged to (a) engage, educate, and motivate volunteers to join and remain in the Program and to facilitate their enrollment and (b) engage and educate health care professionals (physicians, nurses, etc.) about the Program and enable health care professionals to facilitate enrollment of their patients or patients' family members in the Program.
On their website,3 Francis Collins, PhD, MD, Director of the National Institute of Health introduces the All of Us Research program by saying," So much of what we've done in medicine over the years has not really taken into account individual differences. We are building a fundamental base of knowledge about how humans stay healthly or get sick and what to do about it. I think the practice of medicine will be altered in profound ways." According to Akinlolu Ojo, an African American physician, "The whole idea of precision medicine is to use individual differences to tailor prevention care that they receive".
Other themes that describe the All of Us Program are:
prevention is key to longevity, the more diverse outcomes the better
having communities of color participate in science so we understand nuances of the cultures
participation of diverse individuals and groups through community engagement is paramount.
Many of those speaking for the All of Us program are African American, prepared as basic and behavioral scientists who facilitate research in African Americans and who are recruiting African Americans as All of Us Research participants.
Carnethon MR, et al. (2017) Cardiovascular Health in African Americans: A Scientific Statement from the American Heart Association. Circulation, 201136(21):e393-e423. doi: 10.1161/CIR. 0000000000000534
Pearson TA, et al. (2013). American Heart Association Council on Epidemiology and Prevention. (2013). American Heart Association Guide for Improving Cardiovascular Health at the Community Level, 2013 update: a scientific statement for public health practitioners, healthcare providers, and health policy makers. Circulation, 127(16):1730-53. doi: 10.1161/ CIR.0b013e31828f8a94.
National Institutes of Health All of Us Research Program. (2017). The future of health begins with All of Us. Retrieved November 29, 2017 from https://allofus.nih.gov