Beating the Weather and Maintaining Routine Physical Exercise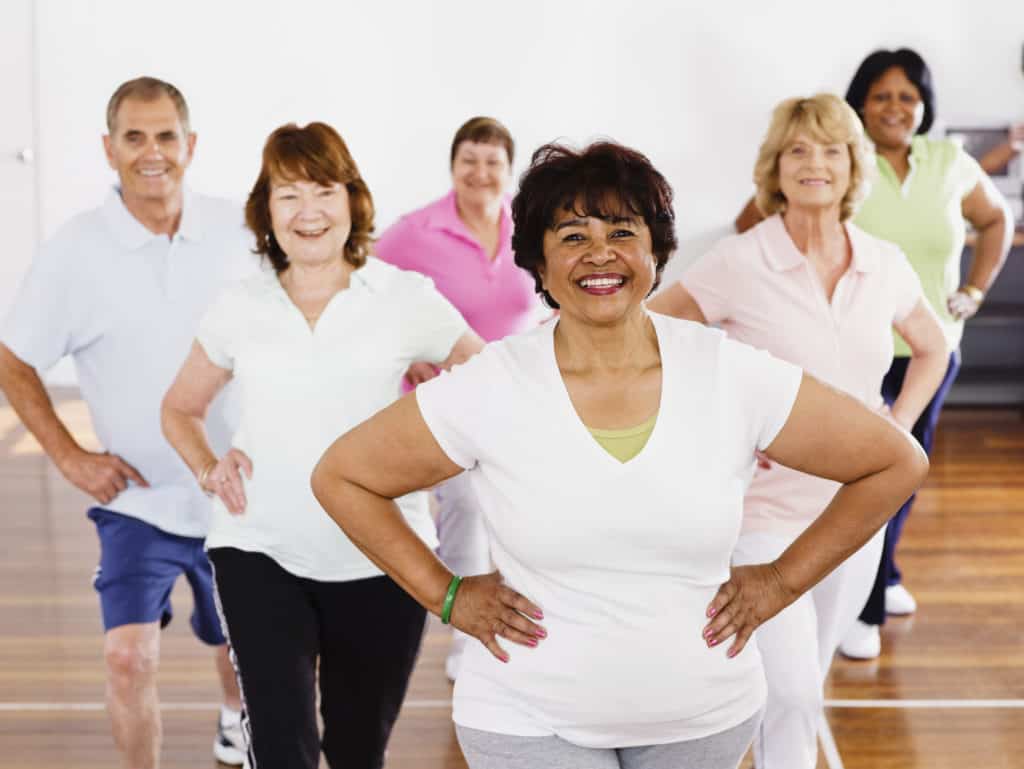 Many common health problems such as heart disease, diabetes, hypertension, and stroke have been linked to poor lifestyle choices (4). One of the simplest forms of disease prevention that many Americans fail to implement is enough physical activity.
Season change, however, has been associated with decreased activity levels, increased appetite, and an increase in depression (5). This is confirmed by a study from Switzerland of more than 300 fitness club members. Not surprisingly, the study found that outdoor activity to be more pleasurable than indoor activity. The study also confirmed that physical activity would be more sustained if was considered enjoyable. The Swiss study indicated that adverse weather conditions could directly inhibit the decision to endure pre-planned exercise activity. Snow or ice in the winter and rain in the summer are the primary conditions that changed the attitude about outdoor activities. Season change, length of daylight, weather, temperature, wind, and precipitation all seem to affect the participation of outdoor physical activity.
Another study consisting of over 1800 individuals in Australia demonstrated a perceived barrier to physical activity relative to the season (2). This study also established that inclement weather negatively impacts outdoor physical activity.
Additionally, one's view of safety, exercise comfort level, and appropriateness of the neighborhood often influence an individual's perception of outdoor activity (7). The authors concluded that health care providers should pursue and contest the negative perceptions associated with physical activity and seasonal weather (7).

Maintaining A Routine of Physical Activity
The American Heart Association recommends at least 150 minutes of moderate exercise or 75 minutes of vigorous exercise per week (1). Forty minutes of moderate to vigorous aerobic activity three to four times per week lowers blood pressure and cholesterol. To ensure that physical activity remains consistent, new goals should be set, and exercise planned around inclement weather (3). Walking in the local mall, joining a gym, or working out at home with a DVD or personal equipment are all options during the winter. Winter sports such as cross-country skiing or ice skating are great outdoor activities to stay active (6). Also helpful is using social connections can create an atmosphere of accountability and help to maintain focus on goals (3). Lastly, communities can work to provide affordable indoor activities and recreation areas that do not limit the ability to exercise (7).
The best medicine for the winter blues is exercise. A consistent exercise routine that fits one's lifestyle, time, and budget will improve overall mental and physical health (4).
References
American Heart Association. (2018). Retrieved from Recommendations for Physical Activity in Adults: https://www.heart.org/en/healthy-living/fitness/fitness-basics/aha-recs-for-physical-activity-in-adults
Badland, H., Christian, H., Giles-Corti, B., & Knuiman, M. (2011). Seasonality in physical activity: Should this be a concern in all settings? Health & Place, 1084-1089.
Go Red for Women. (2018). Retrieved from Go Red for Women: https://www.goredforwomen.org/live-healthy/heart-healthy-exercises/new-season-new-exercise-routine-ideas/
Harvard School of Public Health. (2018). Retrieved from Harvard School of Public Health: https://www.hsph.harvard.edu/nutritionsource/staying-active/
Mental Health America. (2018 ). Retrieved from Seasonal Depression: http://www.mentalhealthamerica.net/conditions/sad
Soares, C. (2016). Avoid Being a Cold Weather Couch Potato. Retrieved from Medic Alert Foundation: https://www.medicalert.org/winter_workout_ideas_staying_fit_cold_weather
Wagner, A., Keusch, F., Yan, T., & Clark, P. (2017). The impact of weather on summer and winter exercise behaviors. Journal of Sport and Health Science.