Addressing Atherosclerotic Cardiovascular Disease

Ensuring that we are addressing ASCVD (atherosclerotic cardiovascular disease) at the individual, organizational, and system level, across an individual's lifespan, and taking into account social determinants of health and their impacts, can help stem the tide of increasing rates of ASCVD and the associated morbidity and mortality.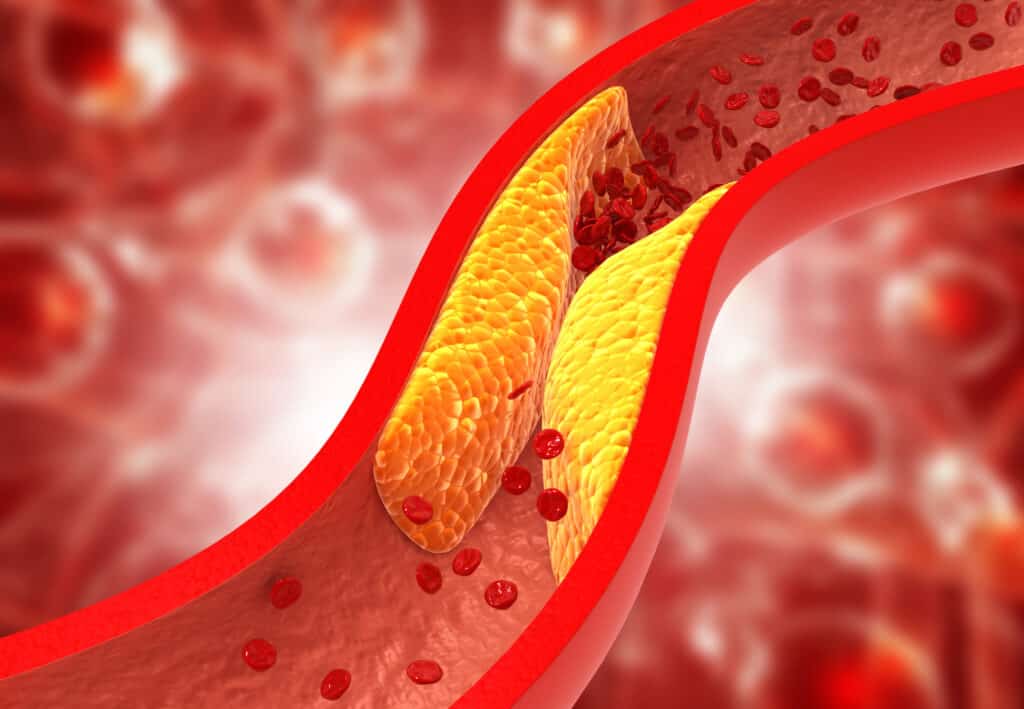 ASCVD: Reasons, Rates, and Responses
ASCVD is caused by a build-up of plaque on the arterial walls. Elevated LDL-C is well understood to be directly associated with the development of ASCVD, which can lead to an increased risk of heart attack, stroke, and peripheral artery disease (PAD).
Since elevated levels of cholesterol do not always come with symptoms, a patient may not recognize that they are at risk. And in spite of reducing the risk for ASCVD-related events, treatment adherence does not necessarily make a patient feel any better, so some patients stop taking their medication or take it intermittently.
In spite of lifestyle adaptations, and the availability of pharmacotherapies, to prevent and treat dyslipidemia, high cholesterol continues to be a significant public health problem. Nearly 94 million U.S. adults aged 20 or older have a total cholesterol level above 200 mg/dL,[i] and 28 million adults have total cholesterol levels above 240 mg/dL.[ii] The issue is no longer limited to adults, however, as almost 7% of U.S. children and adolescents ages 6 to 19 have high total cholesterol.
Additional barriers exist for many of our patients of all ages, with persistent discrepancies in ASCVD prevention based on race, ethnicity, and socioeconomic status.[iii] Driven by social determinants of health (SDOH), and systemic racism, there continue to be significant disparities in cardiovascular morbidity and mortality.
So, what is the role of each of us as healthcare professionals? In partnership with our patients, and using a multi-faceted approach, our ongoing commitment to address ASCVD may include:
Implementing primary and secondary prevention measures to improve overall population health, beginning in childhood
Actively advocating for policies that support all our patients, particularly those for whom strategies to date have been less than effective
Supporting team-based care that expands beyond primary care settings
Actions Across the Lifespan
Primordial prevention of ASCVD and other cardiometabolic diseases is simultaneously the simplest and most complex way to improve population health. If we can avoid the development of risk factors for disease, we can improve outcomes and reduce disease burden for the individual, their family, and society. Childhood is a vital period of CVD health and risk reduction, and actions (or inactions) have lifelong impacts on future health. Healthcare professionals working in pediatrics, schools, family practice, and outreach settings can help children and their families recognize the importance of avoiding or delaying disease development through healthy habits, screenings, and education.
While the best way to avoid disease is to keep from developing any risk factors in the first place (primordial prevention), improvements can be made at any stage of an individual's life to reduce the risk for ASCVD and related diseases. Simple actions such as regular blood pressure monitoring may significantly impact awareness, provide early identification of hypertension, and lead to the avoidance or reduction of risk for developing ASCVD.
As individuals age, it is common for the number of prescribed medications to increase. Medication adherence may be impacted by the sheer number of prescriptions, along with other factors. Healthcare professionals can make a difference by supporting increased coverage for polypharmacy to help individuals effectively treat ASCVD, and work toward affordable treatment and therapeutic solutions for their patients.
Advocacy Actions
Individuals (patients and health care professionals) as well as organizations and associations can inform and influence policies related to ASCVD prevention and management. PCNA partners with other organizations to share challenges and best practices across a number of disease states and recognizes that a unified voice can make a difference.
Partner organizations with whom PCNA works include (but are not limited to):
AHA: American Heart Association
AMA: American Medical Association
Million Hearts
National Forum
PACH: Partnership to Advance Cardiovascular Health
PCNA also works with industry partners, to target policies such as affordable solutions (treatment and therapeutics) for ASCVD patients, improved Medicare coverage for ASCVD medications, and coverage for self-measured blood pressure devices.
Empowering patients of any age to advocate on behalf of themselves, their families, and their communities allows policymakers to hear first-hand experiences and understand the impacts of decisions that are made.
Find resources for healthcare providers and patients regarding access to medicines, and learn more about PCNA's advocacy efforts and collaborative partner organizations online.
Partnerships for Better Health/Community Connections
Working toward reduced risk, and improved management, of ASCVD is a true team effort. Whether working within a clinical practice setting, collaborating with other healthcare providers in other locations and settings, or even partnering with patients and families, success can be improved when we don't try to solve everything individually.
ASCVD partners may include:
Pharmacists are a resource in both clinical and community settings and may be the individuals with whom patients have the most contact when it relates to health advice
Healthcare providers working in community health; these colleagues can substantially influence the individuals with whom they come in contact, providing screening and education
Healthcare providers who bring care to the patient in different settings, such as cardiometabolic health visits/centers 
Clinical Takeaways
ASCVD is preventable if risk factors are avoided starting early in life, but requires a family-focused effort to adopt healthy lifestyle choices
ASCVD risk reduction may take place at any point in life, but it takes a concerted team effort
Changes at both the individual and system levels, from patients to insurers, urban planners, and policymakers, will be necessary to effect systemic change
Addressing social determinants of health is critical to ensure all patients have access to reduced ASCVD risk strategies and medications
Individual healthcare providers, systems, organizations, and associations working together to advocate for improved patient outcomes can make a difference
Find more information on how PCNA is addressing ASCVD, including reports from meetings with key opinion leaders, and other resources.
---
[i] Centers for Disease Control and Prevention. High Cholesterol Facts. 2022. https://www.cdc.gov/cholesterol/facts.htm Accessed 23 January 2023.
[ii] Tsao CW, Aday AW, Almarzooq ZI, et al. Heart disease and stroke statistics—2022 update: a report from the American Heart Association. Circulation. 2022;145(8):e153–e639.
[iii] Devaredd A, Sarraju A, Rodrigues F. Health Disparities Across the Continuum of ASCVD Risk. Curr Cardiol Rep. 2022;24(9):1129-1137. DOI: 10.1007/s11886-022-01736-y