PCNA Attends the 76th World Heart Assembly

PCNA recently had the honor of attending the 76th World Heart Assembly in Geneva, which kicked off on May 19, 2023. This assembly brought together health ministers and policymakers from around the world to deliberate and adopt resolutions on a variety of health topics that hold global interest and importance, including the prevention and management of cardiovascular disease (CVD).
At the World Heart Assembly, hosted by the World Heart Federation (WHF), PCNA leadership participated in conversations on a wide range of important topics, from the impact of climate change on CVD to the opportunities and challenges of artificial intelligence (AI) in healthcare.
Past PCNA President Eileen Handberg PhD, ANP-BC, FACC was invited to speak on Sunday, May 21 on the panel, "Mind the gap in the health workforce: A neglected Crisis." During the discussion, Dr. Handberg addressed the issue of workforce shortage and passionately promoted the nursing profession. PCNA leadership was able to provide valuable insights on positioning nurses at the center of CVD management, health promotion as a driving force for CVD prevention, and the importance of integrated care models for individuals with established CVD.
As nurses, it's our responsibility to educate patients about health promotion, disease prevention, and self-care management to reduce their risk factors, and attending the World Heart Assembly is a prime opportunity to be a part of the conversation on the latest developments regarding cardiovascular care. PCNA's presence at this influential event helps highlight nurses' important role in cardiovascular disease prevention and management at the global level.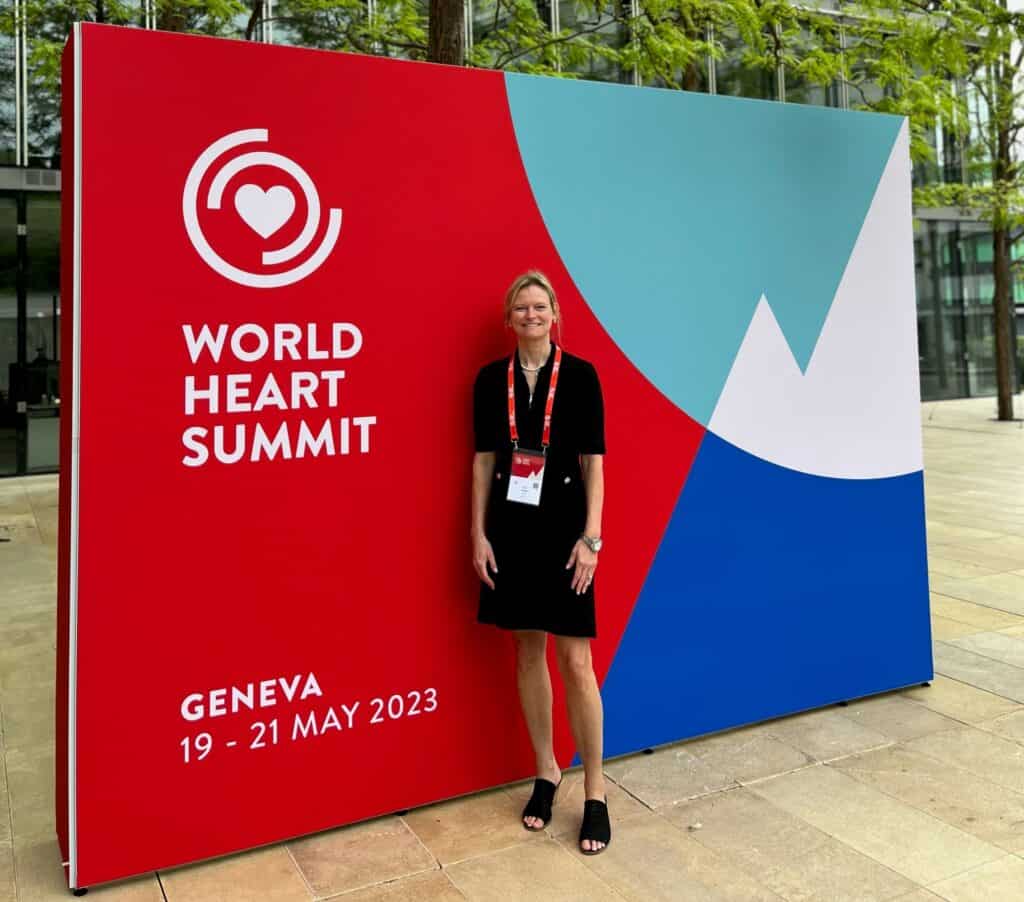 The 76th World Heart Assembly was a significant and impactful gathering, and PCNA's presence offered important perspectives while fostering connections within the global cardiovascular care community. We will continue to advocate for cardiovascular health and work alongside organizations such as the WHF to make hearts healthier, both nationally and globally. PCNA recognizes the efforts of the WHF in preventing and treating cardiovascular diseases, and we proudly supported their goals by attending the conference.