Northeast Ohio Fall Chapter Program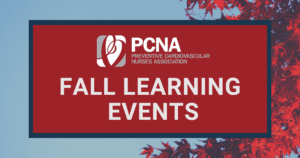 Join us for a complimentary educational event this fall, where you can network with colleagues, earn 2.0 CE contact hours and learn more about PCNA. Hosted by the Northeast Ohio Chapter.
PCNA members and non-members are welcome to register and attend. Please share this with colleagues and friends.
Agenda
7:30 am Registration
8:00 am Presentation by Janssen (non-CE) and Breakfast
9:00 am Weight Loss Management (1 CE)
10:00 am Sleep, Obesity, and Cardiovascular Health Across the Lifespan (1 CE)
11:00 am Closing
Parking
Please park behind the hotel. When you enter through the back entrance, the event is in the first conference room.
Presentation Topics
Weight Loss Management (1.0 CE)
Learning Objectives
Review medications /pharmacologic interventions for weight loss
Review non-pharmacologic interventions and resources for weight management
Sleep, Obesity, and Cardiovascular Health Across the Lifespan (1.0 CE)
Learning Objectives
Illustrate the known and potential relationships amongst sleep, obesity and cardiovascular health from childhood to adulthood
Outline potential treatment options for sleep and overweight/obese adolescents to improve future cardiovascular health