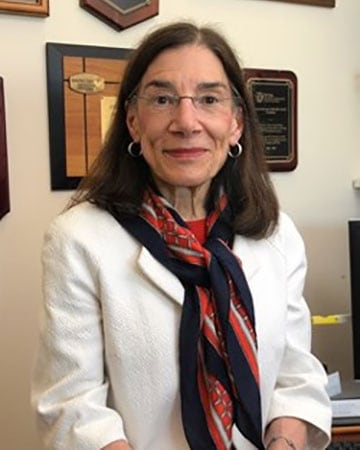 Dr. Laura L. Hayman, PHD, RN, FPCNA, FAHA, FAAN is Professor of Nursing, Manning College of Nursing and Health Sciences, UMass Boston. She is also an Adjunct Professor, Division of Preventive and Behavioral Medicine, Department of Population and Quantitative Health Sciences, UMass Chan Medical School. Dr. Hayman earned her BSN, MSN, and PhD at the University of Pennsylvania. Her program of research and scholarship has focused on primary prevention of obesity and risk for cardiovascular disease (CVD) in children, adolescents, and families from diverse populations. Her recently completed and current interdisciplinary projects combine clinical and community-based approaches designed to promote healthy lifestyle behaviors and reduce risk for obesity and cardiometabolic conditions in children, adolescents, and families and community-based research designed to reduce health disparities and promote health equity.
Dr. Hayman serves on the editorial boards of the Journal of Cardiovascular Nursing, MCN: The American Journal of Maternal-Child Nursing and the International Journal of Environmental Research and Public Health.  She is a past president of the Society of Behavioral Medicine (SBM) and a member of the Society's Development Council and Position Statement Committee.
Dr. Hayman has also served in leadership roles in the American Heart Association (AHA). Currently, she serves on AHA's Social Determinants of Health Committee.
She holds fellowships in SBM, AHA, the American Academy of Nursing, the Academy of Behavioral Medicine Research, and PCNA. She has been a member of the PCNA Board of Directors since 1997, served as president, 2006-2007, and currently chairs the International Committee and co-edits the Prevention Column, Journal of Cardiovascular Nursing.