Areas Served
The Pacific Northwest Chapter of the Preventive Cardiovascular Nursing Association serves Portland and surrounding counties.
Volunteer
Contact Mary to learn more about getting involved with the Pacific Northwest Chapter.
Chapter Background
Mary Nametka DNP, FNP-BC, is the founder and owner of a mobile independent specialty practice, Healing Resources NW. Committed to helping prevent early morbidity and mortality associated with this genetic disorder, Mary became an FH Advocate through the FH Foundation, and made the topic of increasing FH awareness, the focus of her doctoral work. After earning a BSN and MSN degrees from SUNY Binghamton, Mary subsequently earned a Post-Master's certificate as a Family Nurse Practitioner from OHSU, and holds a Doctorate in Nursing Practice from Gonzaga University.
Mary is now pursuing a Master's in Public Health from Oregon State University, to support continued work on addressing the gap in FH preventive screening. After serving on active duty in the Air Force during Desert storm, she actively pursued challenging roles in acute, community based and addiction medicine. When not working, you will find Mary taking pictures of flowers, listening to "2Cellos" and admiring the exploits of her three adult children.
.
Chapter Leader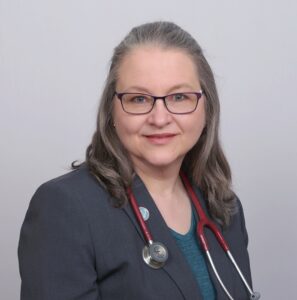 Mary A. Nametka, DNP, MSN, FNP-BC, CWS, CWON, CFCS, ME