Areas Served
The Metro New York Chapter of Preventive Cardiovascular Nursing Association serves the metropolitan New York, New York area.
Volunteer
Contact Arlene to learn more about getting involved with the Metro New York Chapter.
Chapter Introduction
Get to Know Your Chapter Leadership Team!
Vanessa Hurta lives in Stamford, CT. She works in Fairfield, Connecticut as a Nurse Practitioner taking care of patients who are going through the bariatric surgery process at Yale. She also works at Bellevue Hospital Center Lipid Clinic in New York City. Her interests are lipids, international nursing, nutrition, and public health. Abby Golden, RN, MA lives in Bergen County, NJ and works in cardiac rehab and education at The Valley Hospital. She is a Certified Diabetes Educator and Certified Tobacco Treatment Specialist.
President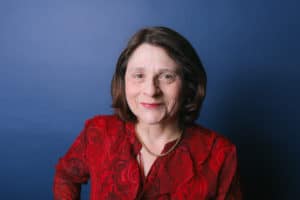 Arlene Travis, DNP, ANP-BC, CHC, CHFN-K