Areas Served
The Greater Cincinnati Chapter of the Preventive Cardiovascular Nursing Association serves the Southwest Ohio, Northern Kentucky, Dayton, and Southeast Indiana areas.
Volunteer
Contact Sherry to learn more about getting involved with the Greater Cincinnati Chapter.
Chapter Background
Get to Know Your Chapter Leadership Team!
The Greater Cincinnati PCNA Chapter was started in 2008 by a group of health professionals at the University of Cincinnati Hospital, including Barbara Bell, Monica Worrell, Cathy Jenkins, Karen Hanner, Linda Baas, Kathe Ballman, Sherry Donaworth, Brenda Yost and Cindy Holliday.
Members include nurse practitioners, registered nurses, clinical nurse specialists, SW and exercise physiologists.
"Our goal is to provide our members with an avenue for networking with other health care professionals" – Ann Suttmann
President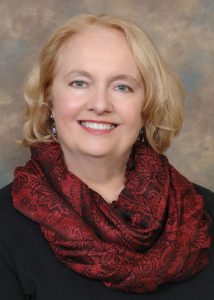 Sherry Donaworth, DNP, ACNO-BC, FNP-BC
Other Chapter Leaders
Vice President
Communication Chair
Christine Colella, DNP, CS, CNP
Director, NP Programs
University of Cincinnati, College of Nursing
Education Chair
Kathleen Ballman
Community Outreach
Terry Faulkner
Cheryl Hickey
Jennifer Tandoc
Chapter Contact Email