Using Pageants to Spread the Word about Women and Heart Disease

I am the current President for the First Coast PCNA Chapter (Jacksonville, FL). I began my nursing career as a diploma graduate nurse, and later received my BSN from the State University of New York, New Paltz, NY, my MSN from the University of Pennsylvania and my Post-Graduate Certificate as an Adult Nurse Practitioner from South University in Savanna, Georgia. I am on the Executive Committee for the Go-Red for Women Campaign in Jacksonville, a board member of Tobacco Free Jacksonville, an Associate of the American College of Cardiology and recently earned the title of Fellow of PCNA.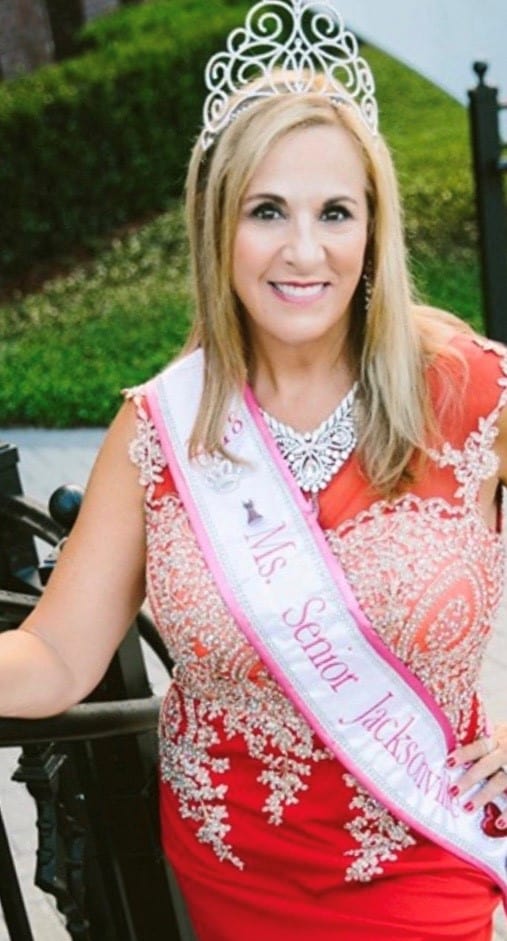 I truly enjoy working with PCNA. I find it extremely important to reach out to all cardiovascular healthcare providers in the state to become involved in the mission of PCNA. Even more importantly, I found my true purpose of being an advocate for all women and to increase the awareness on the subject of "Women and Heart Disease".
This leads to why and how I got interested in the concept of incorporating pageants into a career in cardiovascular healthcare. Specifically, why I choose to enter the Ms. Senior Jacksonville Pageant. With most pageants, it is required for the contestants to have a "platform" relating to an issue or cause that they are passionate about. In discussion with a contestant of the 2017 Ms. Senior Jacksonville pageant, I was encouraged to run for the title of Ms. Senior Jacksonville 2018. I was understandably skeptical, but it became increasingly evident to me that this was a unique opportunity to use my title and position as an effective modality to advocate for women and heart disease.
This really piqued my interest and I attended the 2017 pageant to learn more. After observing the 2017 pageant and speaking to the director of "A Seasoned Affair", the parent company that manages the pageant, I realized that this was indeed my big opportunity. I would use my title as Ms. Senior Jacksonville to educate and advocate on the topic of "Women and Heart Disease" to a huge audience in Jacksonville.
I put in my application, attended the informational teleconferences and meetings, and I was on my way to be a contestant for the 2018 pageant. Every contestant had to wear a sash out in public stating "Contestant Ms. Senior Jacksonville". Wearing my sash and my signature red dress, I was approached by strangers who asked me to explain the pageant. This gave me the initial experience and opportunity to discuss my platform about women and heart disease. The more people I spoke with, the more determined I became to win the pageant.
In July 2018, to my excitement and joy, I became Ms. Senior Jacksonville. What happened after that was the most fulfilling year of my career. As Ms. Senior Jacksonville, I participated in appearances in numerous and incredibly varied events, including the following: a media interview on local television and magazine articles, the opening of medical clinics, appearances at local sporting events (baseball and hockey), singing the National Anthem at the Jacksonville Icemen ice hockey game, a large number of charity events and gala benefiting local and national charities (including the American Heart Association and ALS), participation in multiple local parades, speaking opportunities and entertainment at Senior Living facilities, lectures at local women's groups and clubs, an appearance and entertainment at the Southern Women's Show, and the Jacksonville Senior Expo – both held at the Jacksonville Convention Center, and interactions with young people at the Health Fair at the University of North Florida.
As Ms. Senior Jacksonville it wasn't about all the appearances, parades, galas, and wearing a crown, although that was incredibly fulfilling and lots of fun. It was really about going to different venues and experiencing the opportunity to talk to so many people about Women and Heart Disease. My message focused on prevention (both primary and secondary), and what women could do to improve their own heart health and the heart health of their families.
From all of the numerous appearances and experiences of this past year, three examples of my work as Ms. Senior Jacksonville stand out:
Local Television Media Appearance
I was invited to appear on a local television Morning Show (Channel 4 WJCT). I was interviewed and spoke to thousands of people about my Women and Heart Disease platform. I went a step further and challenged all of the sports teams in Jacksonville to invite me to their arena and have a "Red Day for Women". As a direct result of this media appearance, I was invited by the local minor league hockey team (The Jacksonville Icemen) to sing the National anthem. I also went to Jacksonville's minor league baseball game (the Jacksonville Jumbo Shrimp).
University of North Florida
The Dean of the Brooks College of Health Sciences at the University of North Florida (UNF) asked me to speak at an Inter-professional Student Council meeting. After that meeting, I was invited to participate in an active role in their health fair. Considering what would appeal to college students, I constructed a "Jeopardy Board" with categories such as "Unclog My Heart", "The Beat Goes On", and "Pump Me Up". The students were very entertained as well as interested in how they could be in control of their health and began to understand the importance of cardiovascular disease prevention, both present and future. In addition, my efforts at the University of North Florida have extended to working with the Alpha Phi sorority to promote the American Heart Association Go-Red Campaign and fundraiser.
Advocacy
As a member of the American College of Cardiology advocacy advisory committee as well as a Board Member of the Tobacco Free Jacksonville, I traveled to both state and federal capitals (Tallahassee and Washington DC) to speak to legislators about my platform and other cardiovascular-related issues, and to influence important changes in health care policy.
In summary, this past year as Ms. Senior Jacksonville was an incredible experience that I dreamed, created, and then made into a reality. Now, looking back and putting all of this pageantry aside, I believe even more firmly that we all need to know that in our own individual way, we can all be a "pageant queen" and can make a difference in our town, state or country. No matter how big or small our goals or projects are, we can reach out of our comfort zone, as I did, and get our message out there. If I helped educate one individual on prevention of heart disease, if I convinced one young person on the risks of cardiovascular disease, or if I made a positive difference in one woman's life, my purpose in life will have been fulfilled.