Urgent Call to Action for Nurses to Improve Hypertension Control

In response to the Surgeon General's Call to Action on Hypertension, nursing leaders have come together to outline how nurses can address the growing hypertension burden.
PCNA joined with 11 other organizations to author a new urgent call to action in the journal Worldviews on Evidence-Based Nursing. The article, titled "Improving Hypertension Control and Cardiovascular Health: An Urgent Call to Action for Nursing", breaks down the different actions nursing sectors and roles must take to lead efforts to control and prevent hypertension in the United States. The call to action also looks at the evidence for nursing interventions and includes resources nurses can use to improve hypertension control.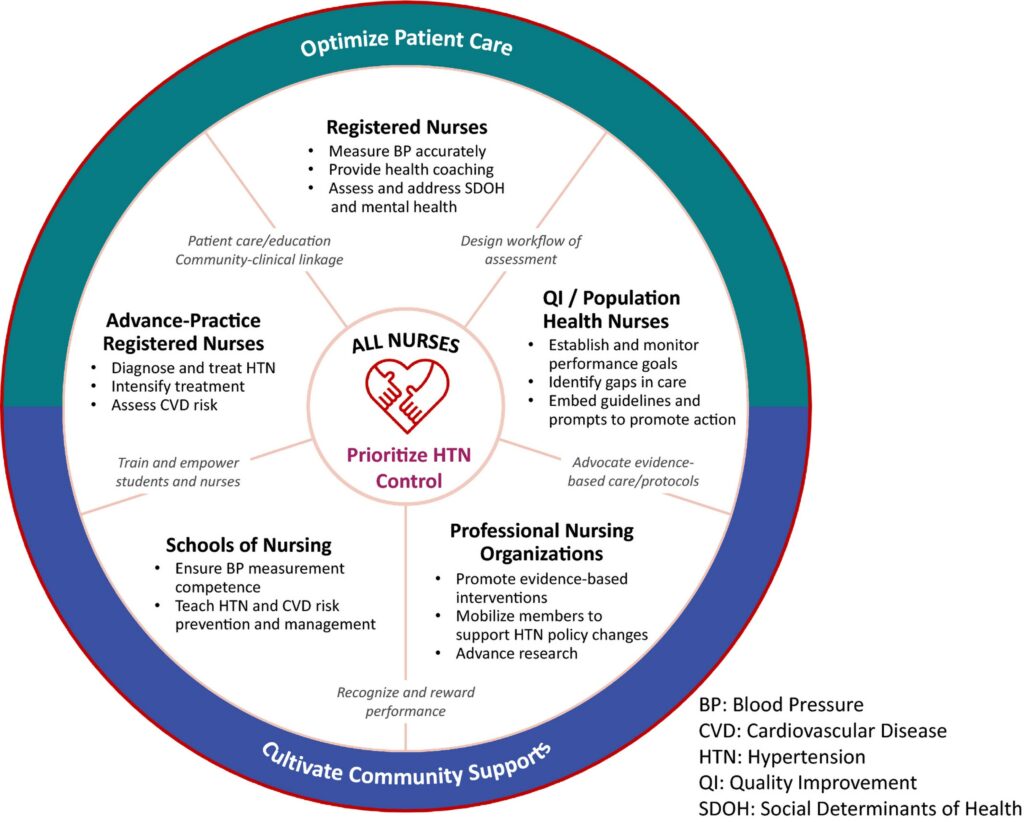 Roles of Nurses in Hypertension Control
Registered nurses, advanced practice nurses, schools of nursing, professional organizations, nurse researchers, and evidence-based quality improvement and population health nurses all have a different role to play in the effort to achieve hypertension control. The call to action provides recommendations for each of these roles.
Registered nurses should, for example:
Educate certified nursing assistants, medical assistants and others in accurate measurement and technique
Teach patients to accurately use and calibrate their home blood pressure monitors
Address social determinants of health that affect hypertension, including access to transportation, health care, medication, safe places to exercise, and nutritious food.
The recommendations for advanced practices nurses include:
Using motivational interviewing to assist patients with healthy lifestyle behavior change
Routinely screening for and providing early evidence-based interventions for depression and anxiety/stress given the evidence showing the association between these factors and CVD
Ensure adequate treatment, timely follow-up, treatment intensification, and, if needed, referral to specialists until blood pressure goals are reached.
Read the full call to action and get many more recommendations for how, as nurses, we can "use the evidence and resources and seize opportunities to act."
This is a unique opportunity for all cardiovascular nurses to champion hypertension control in the US. Share how you are contributing to efforts to improve hypertension control with the hashtags, #HeartNurses and #NursesForBPControl.