The Power of Partnerships: PCNA's Professional Partners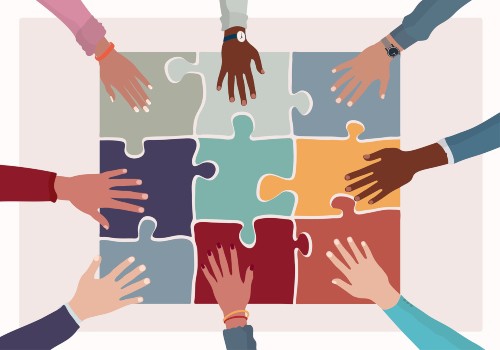 Effective healthcare is team-based, requiring the engagement and active involvement of a variety of generalists and specialists to ensure the best possible outcomes for patients. Likewise, professional organizations, including PCNA, also require a team effort to be successful. In this article you'll learn more about the types of professional partners with which PCNA engages, including professional societies, patient advocacy organizations, subject matter experts, federal agencies, and health care industry organizations, to name a few. While you may be familiar with some of these groups, we hope you'll find some new heroes in this article, as well as consider how you can advance the roles of cardiovascular nursing on the local, regional, national, or international stage.
PCNA partners with like-minded organizations of various sizes and areas of expertise to develop, offer, or support events and activities of varying duration, all with the ultimate goal of improved patient health and outcomes. While PCNA provides the perspective of cardiovascular nurses in each setting, in some situations PCNA is the sole nursing organization involved in the collaboration, and the role expands to have the opportunity to represent the entirety of the nursing profession.
Working toward a particular goal, PCNA may engage with other organizations one-on-one, or with a coalition of three or more groups. Collaborations may include one-time activities, or longer-term partnerships that may span months or years. Depending upon the project or activity complexity, PCNA will involve staff, board members, or other PCNA members in the process.
Learn about many of PCNA's current partner organizations here.
Partnerships of Every Scale
Examples of engagements with large organizations such the American Heart Association, American College of Cardiology, American Stroke Association, American Nurses Association, and American Diabetes Association, include the following:
Participation in new/updated guidelines committees, including the application of guidelines into clinical practice
Contributions as part of professional councils or working groups
Assistance in the creation and distribution of informational resources
Representation in stakeholder meetings and events
Collaboration on campaigns such as Know Diabetes by Heart
Developing and amplifying advocacy efforts to amplify the voice of cardiovascular/nursing professionals and on behalf of the patients we serve
Support of professional recognition such as the Cardiovascular and Stroke Nursing Council Clinical Practice Award
Many of these partners also have global, regional, or local campaigns with which PCNA is engaged. PCNA's global partners include the European Society of Cardiology, the Association of Cardiovascular Nursing & Allied Professions, and the World Heart Federation.
The Global Cardiovascular Nurse Leadership Forum (GCNLF.org) is a project of PCNA, with the mission of engaging and mobilizing an international community of nurse leaders to promote the prevention of CVD and stroke worldwide through research, education, policy, and advocacy.
Public Policy Focused Partnerships
While PCNA supports nurses as leaders in whatever setting in which they work, PCNA also recognizes that working with others focused on advocacy helps to build infrastructure for success for both providers and for patients. Working collectively with others across the healthcare spectrum from decision-makers such as legislators and healthcare administrators, to pharmacy benefits managers and insurers, as well as with providers in all areas and their patients, PCNA and its partners seek to create an environment that ensures high-quality and affordable care for each patient.
Examples of advocacy partners with whom PCNA include the National Forum for Heart Disease & Stroke Prevention, the Partnership to Advance Cardiovascular Health, and the Alliance of Nurses for Healthy Environments. These groups bring together organizations to share strategies and practices, share ideas, collaborate, and identify innovative approaches in CVD prevention and improved health.
With the goal of reducing lives lost or impacted by heart disease and stroke in the U.S., PCNA also partners with Million Hearts, a national initiative co-led by the CDC (Centers for Disease Control and Prevention) and CMS (Centers for Medicare & Medicaid Services). The National Salt and Sugar Reduction Initiative (NSSRI) is a partnership of organizations and health authorities from across the country which sets voluntary reduction targets for sugar and salt, and asks food and beverage companies to meet these goals. PCNA also is engaged with the Nurses Obesity Network, a diverse group of nursing organizations committed to changing the way we view, treat, and advance care for people living with obesity — including members of our own nursing profession.
Disease-focused Partnerships
PCNA has a long history of teaming up with other organizations with a national reach on advocacy, resources, education, and much more. You may know that PCNA originated nearly 30 years ago as the Lipid Nurse Task Force, and our organization's mission continues to include CVD risk factors and management issues around lipids. With long-standing partner organizations such as the National Lipid Association, the Family Heart Foundation (formerly the FH Foundation), the Association of Black Cardiologists, and the American Society For Preventive Cardiology, each group expands its reach to more providers and patients than they would individually, and each partner brings their own strengths to the activities on which we work together.
Cardiovascular disease risk reduction and management are now far more than lipids, and CVD providers are now treating and managing patients with a variety of co-morbid conditions. Other partner organizations that focus on a specific disease state include the Heart Rhythm Society, stopafib.org, the American Association of Heart Failure Nurses, The Obesity Society, and many others of various sizes and areas of focus.
Partnering for Patients
With improved patient outcomes as the primary goal, PCNA also collaborates with other organizations for whom patients are a focus. The mission of these organizations may include serving both patients and professionals, or a patient-centric focus. Like many other partner groups, these groups may have forums where patients and their families can connect, share stories, find specific resources, and advocate for themselves and others.
Examples of patient-related organizations with whom PCNA works include WomenHeart, the Patient Advocate Foundation, Mended Hearts, Inc., and others.
Nurses as Leaders and Partners
At the core of our mission, PCNA relies on nurses, advanced practice nurses, and other individuals in the healthcare community to partner on strategies, activities, and advocacy. The phrase 'it takes a village' definitely applies to healthcare overall, particularly for individuals at risk for, or with, cardiovascular disease. It is in no small part due to the involvement of individuals like you that the PCNA community is so strong.
PCNA's Scientific Advisory Committee includes health leaders from across the spectrum of healthcare and provides expertise to the overall organization.
The PCNA Board of Directors represents academia, research, and clinical nursing. They share their insights and experience to help lead the organization.
Individual nurses are critically important partners with PCNA. If you are interested in sharing your expertise, advancing your career, and being part of an incredible team of individuals seeking to improve cardiovascular disease risk prevention and management, learn more about how to get involved in PCNA.