Recognizing Excellence: The 2023 Cardiovascular Nursing Symposium Award Winners

At the Cardiovascular Nursing Symposium each year, the Preventive Cardiovascular Nurses Association (PCNA) acknowledges the exceptional contributions made by individuals and institutions to the field of cardiovascular nursing and the prevention and management of cardiovascular disease (CVD). It gives us immense pleasure to honor the extraordinary accomplishments of the following cardiovascular professionals in 2023. Each award winner is recognized below with their photo and biography.
Fellowship
In recognition of outstanding leadership in CVD prevention and management and the remarkable support and recognition of nurses, Dr. Janet Wright has been inducted as an Honorary PCNA Fellow. Dr. Janet Wright is a passionate advocate for the prevention of cardiovascular disease and a longtime friend of PCNA. She recognizes the critical role that nurses play in supporting patients with CVD, particularly in the context of preventive strategies. Dr. Wright acknowledges that nurses are often the first point of contact for patients in clinical settings, making their role in promoting healthy behaviors and providing education critical to overall outcomes. Overall Dr. Wright's commitment to cardiovascular disease prevention highlights the importance of a collaborative interdisciplinary approach to healthcare.
Additionally, we have inducted ten new fellows this year. The title of Fellow of PCNA (FPCNA) represents not only the Fellow's professional stature but also their notable contributions to our organization. The 2023 class of fellows are:
Diane Bardell, BSN, RN-BC
Jessie Cunanan, RN, RM, MAN, EMTB, CHA, FRSPH, SMRIN
Jonathan David, MSN, RN, EBP-C, CCRP, NE-BC, AACC
Binu Koirala, PhD, MGS, RN
Rhonda Leaverton, RN, BSN, CCRP, CVRN-BC
Lynsey Mahlum, ANP-C, CHFN
Pamela Martyn-Nemeth, PhD, RN, FAHA, FAAN
Claire Mortimer, BSN, RN, CV-RN
Heidi Salisbury, RN, MSN, CNS-BC, ACGN
Carissa Vukovich, RN, PHN, CDCES, CPT
Terry Thomas Clinical Practice Award
The Terry Thomas Clinical Practice Award recognizes and encourages excellence in the clinical practice of cardiovascular prevention. The 2023 winner is Thomas Hinneh, MScIH, BScN, RN, Doctoral Student at Johns Hopkins University, School of Nursing. Thomas is being acknowledged for his persistent pursuit of patient-centeredness, dedication to providing quality care for patients, and efforts to address inequalities in cardiovascular care. His passion for establishing health systems to enhance cardiovascular disease management and prevention, particularly in Ghana, is remarkable.
Heart Failure Prevention Award
The Heart Failure Prevention Award acknowledges a nurse who has demonstrated an innovative, successful model of primary or secondary preventive care for patients with heart failure. Dr. Anita Rich, DNP, RN, CHFN, CDCES​ has been selected as the recipient of the 2023 Heart Failure Prevention Award for her efforts to develop a nurse-led inpatient heart failure program at Emory Johns Creek Hospital and its associated outpatient clinic. The program has yielded impressive improvements in the use of guideline-directed heart failure medications and reduced the 30-day readmission rate from 23% to 13%.
Advocacy Award for Cardiovascular Disease Prevention
The Advocacy Award for CVD Prevention commends a member's leadership in advocacy for cardiovascular disease prevention or the advancement of the nursing profession. We are thrilled to present Dr. Lynne T. Braun PhD, CNP, FAHA, FPCNA, FNLA, FAANP, FAAN​ with the 2023 Advocacy Award. Dr. Lynne Braun is a nurse practitioner and Professor Emerita in the Department of Adult Health and Gerontological Nursing, at Rush University College of Nursing. She has demonstrated a career-long commitment to advocacy, serving in many advocacy roles for PCNA and the American Heart Association. There is no doubt that Dr. Braun's advocacy work and passion for nursing have had a positive influence on the day-to-day practice of CVD prevention and management.
Institutional Award for Excellence in Promoting Cardiovascular Care
The Institutional Award for Excellence in Promoting Cardiovascular Care recognizes health care and academic institutions that promote cardiovascular nursing leadership and practice. The East Jefferson General Hospital has been awarded the 2023 Institutional Award for its long history of cardiovascular nursing excellence and innovations in professional nursing practice throughout the organization. Located in Metairie, LA, East Jefferson General Hospital has been successful in improving cardiovascular outcomes due to several nurse-lead initiatives that include revisions to heart failure patient education, the implementation of a heart failure support group and end-of-life care, and the implementation of a post-discharge class for myocardial infarction patients.  
Award Winners
We extend our heartfelt congratulations to the 2023 award winners and fellows!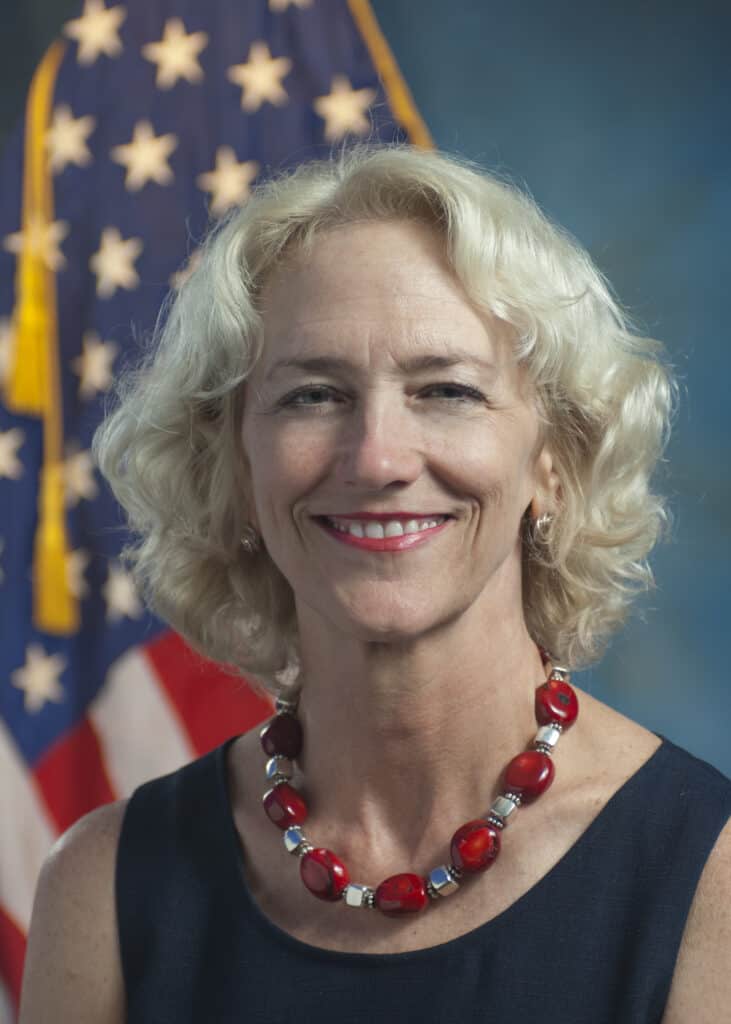 Janet Wright, MD, FACC
Janet S. Wright MD, FACC, is the Executive Director of Million Hearts®, an HHS national initiative, co-led by the Centers for Disease Control and Centers for Medicare and Medicaid Services, with the explicit goal to prevent one million heart attacks and strokes in the US by 2017.
From 2008 to 2011, Dr. Wright served as Senior Vice President for Science and Quality at the American College of Cardiology. In that role, she provided medical and scientific oversight of clinical guidelines, performance measures, health policy statements, and appropriate use criteria; quality improvement projects; and the National Cardiovascular Data Registry, a suite of databases containing more than 12 million patient records in both inpatient and outpatient care settings.
Dr. Wright practiced cardiology for many years in Chico, California, and during those years she served on ACC's Board of Trustees, NCQA's Physician Program Committee, and the Center for Information Therapy, a non-profit organization committed to the provision of personalized health information during each health encounter. Her primary interests are the design and implementation of systems of care to achieve optimal outcomes for patients and the full deployment of hooks, tricks, and cues that help people get and stay healthy.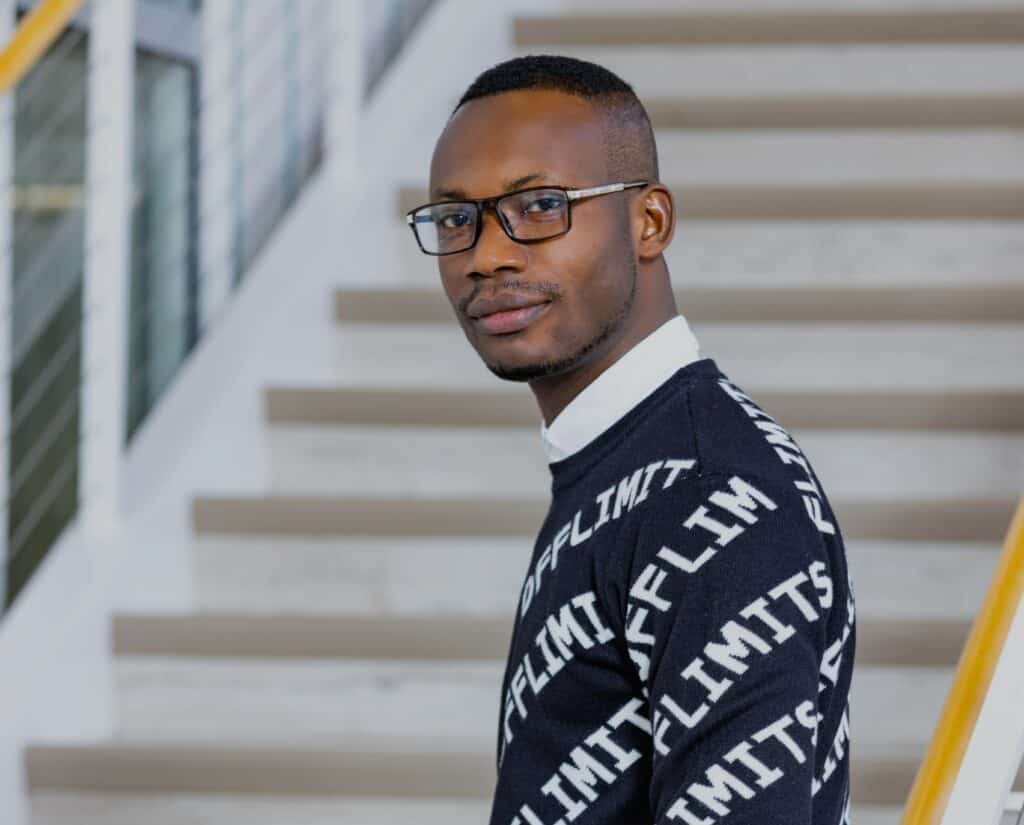 Thomas Hinneh MScIH, BScN, RN
Thomas Hinneh is a Registered Nurse and a Doctoral Student at the School of Nursing, Johns Hopkins University. He has over seven years of nursing and public health experience and is the Director of HI Foundation Ghana, an NGO committed to addressing the burden of hypertension in rural communities in Ghana. Thomas has extensive clinical experience in patient-centered care and community engagement in hypertension management strategies. He has led numerous capacity-building interventions, research activities, and presentations on team-based hypertension models for healthcare providers in primary-level healthcare in Ghana. Additionally, Thomas has collaborated with reputable international organizations such as the Apotheker Ohne Grenzen, Germany to train healthcare workers and equip selected district hospitals to enhance cardiovascular disease prevention in Ghana. Thomas is a member of the Preventive Cardiovascular Nurses Association (Maryland Chapter), Deutscher Akademischer Austauschdienst (DAAD) Scholar, and a member of the Links Cardiovascular Health Professionals' Group.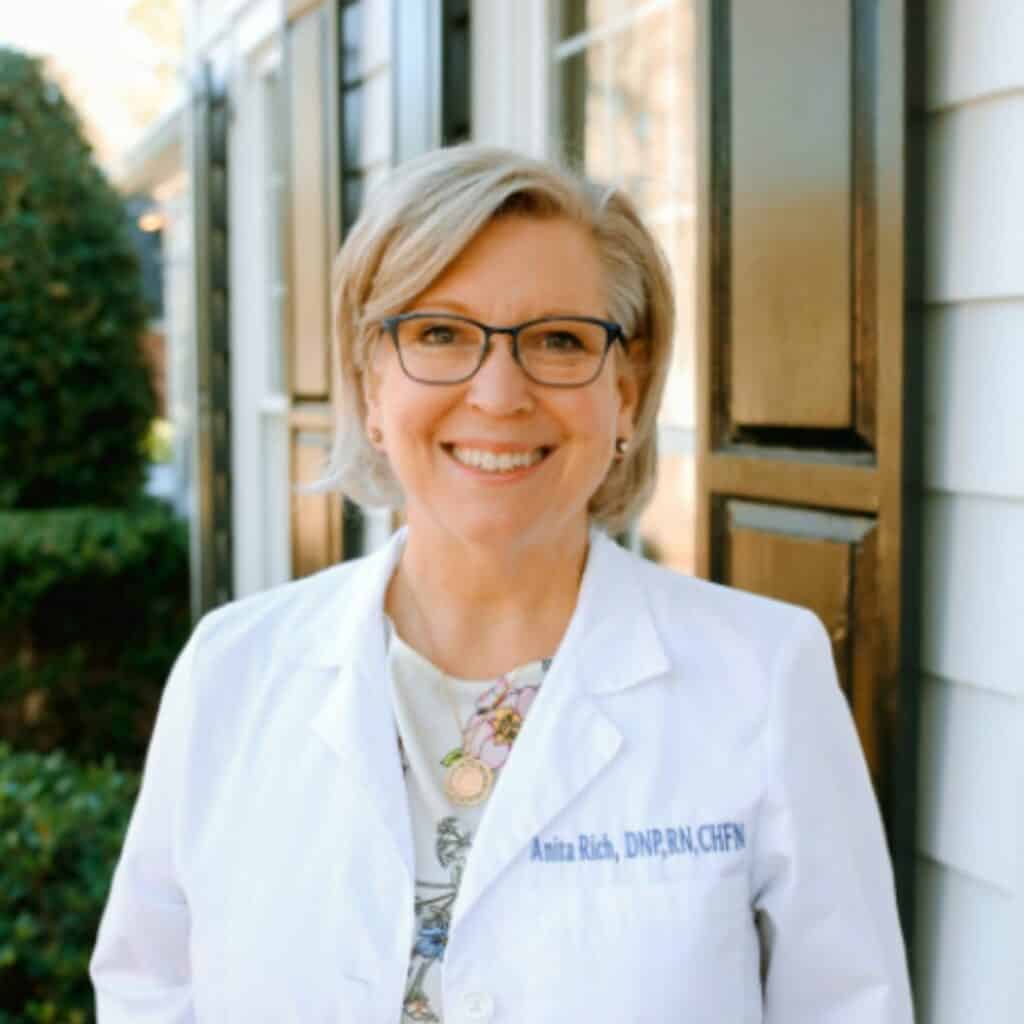 Anita Rich, DNP, RN, CHFN, CDCES
Dr. Anita Rich is the Heart Failure Coordinator and the Diabetes Care and Education Specialist at Emory Johns Creek Hospital and a Senior Clinical Instructor at the Emory University School of Nursing in Atlanta, Georgia. She has been a cardiology nurse at Emory Healthcare for 42 years. Dr. Rich is the founder and Chief Executive Officer of Nurses Heart to Heart, an international non-profit focused on nursing education in developing countries. For over 15 years she has taught nurses in Mongolia, Tanzania, and Iraq in the care of cardiology patients.
Her passion is improving the interdisciplinary care of patients with heart failure and equipping her patients and families with the latest knowledge to manage their heart failure. Dr. Rich is a reviewer of "A Stronger Pump: A Guide for People with Heart Failure". She also provides classes for nurses within the Emory Healthcare System in the care of patients with heart failure.
Taking a patient-focused, outcomes-based collaborative approach, she brought together her hospital's administration and Emory University Hospital's Advanced Heart Failure Service to successfully establish the Heart Failure Service at Emory Johns Creek Hospital and its associated outpatient clinic, thus ensuring their patients receive the latest evidence-based care, including guideline-directed medication therapies and referrals for advanced therapies such as LVAD and transplants.
Dr. Rich believes that no matter where in the world nurses practice their profession, there is one common thread – the heart of nursing is a nurse's heart.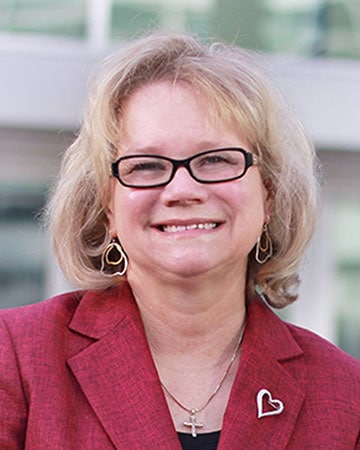 Lynne T. Braun, PhD, CNP, FAHA, FPCNA, FNLA, FAANP, FAAN
Dr. Lynne Braun is a nurse practitioner and Professor Emerita in the Department of Adult Health and Gerontological Nursing, Rush University College of Nursing. She is also a consultant in the Rush Heart Center for Women. Dr. Braun's clinical and research interests include cardiovascular risk reduction, exercise, cardiac rehabilitation, hyperlipidemia, and hypertension management. She is a Diplomate of the Accreditation Council of Clinical Lipidology.
Dr. Braun is Past President of the Preventive Cardiovascular Nurses Association and has served on the Advocacy Committee. She has been an active volunteer for the American Heart Association in numerous capacities. She is Past President of the Midwest Board of Directors and Past Chairperson of the Illinois Advocacy Committee. Nationally, Dr. Braun is the Past Chairperson of the Council on Cardiovascular and Stroke Nursing. Currently, she serves as co-editor of LipidSpin for the National Lipid Association.
She is the recipient of numerous awards. Most recently, she received the Gold Heart Award from the American Heart Association.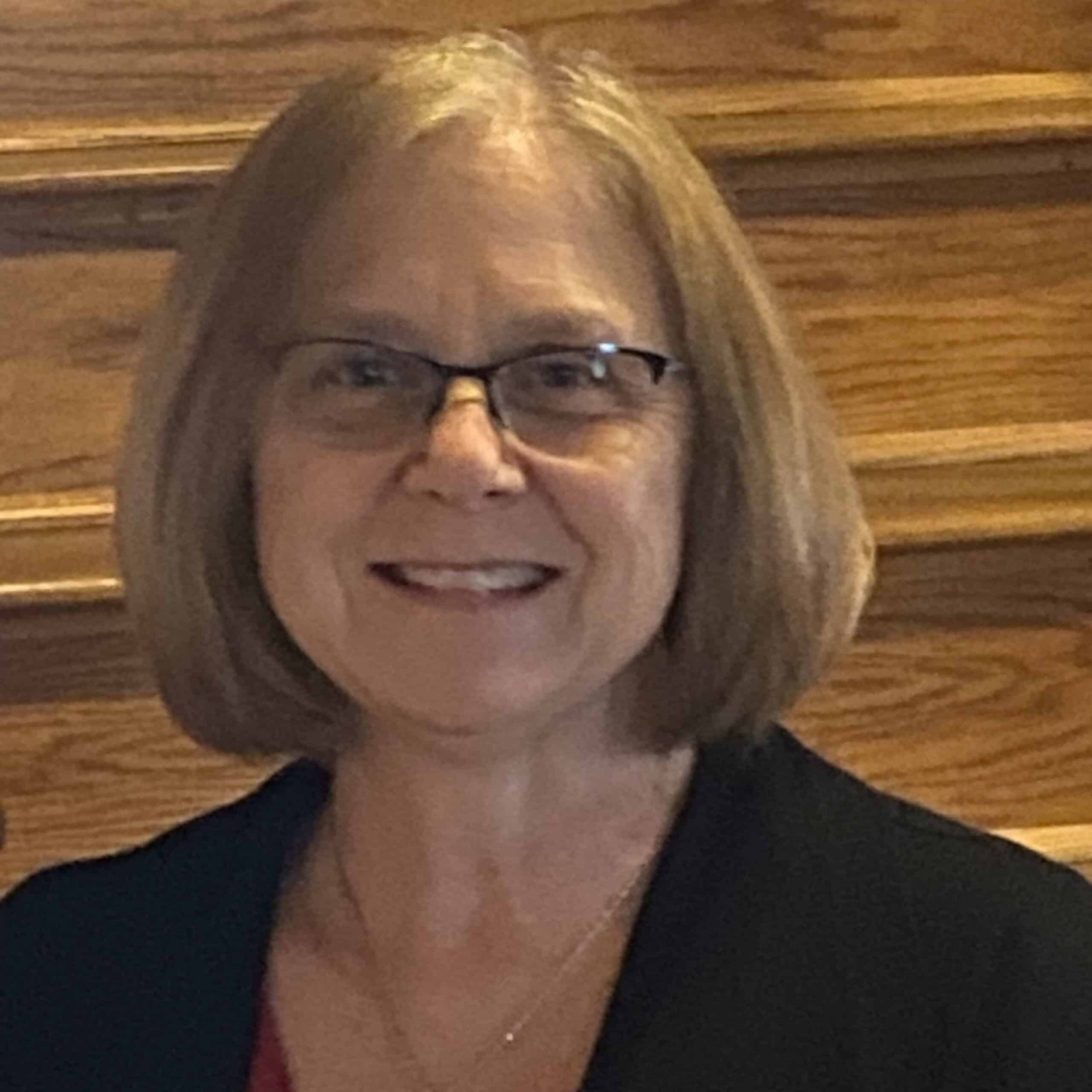 Diane Bardell, BSN, RN-BC
Diane Bardell BSN, RN, BC started her nursing career in 1979 as a LPN working the first 14 years in medical/surgery nursing. She then went back for her RN, BSN, and board certification in cardiac vascular nursing. In 1998 she changed careers and began working in Cardiology doing stress tests, working in Cardiac rehab, and pre/post cath lab patients at FHN. In 2006, Diane took the position of Teamlead for the Telemetry unit. After almost 8 years she returned to the Cardiac services department where she is currently the Teamlead for cardiac services and cath lab.
Diane has served on many committees and councils at FHN. Currently, she is on the FHN 5k committee to raise money for the cardiac rehabilitation program at FHN. She is a member of the Nursing Executive Board and the nurse residency Advisory Board where she is a nurse facilitator for new nurses. She was the chair of the professional development council for many years before moving into leadership.
Diane joined PCNA in 2005 and in 2015 started the Freeport Chapter. The closest chapter was in the Chicagoland area. We regularly meet in the spring and the fall and have done 1 community event.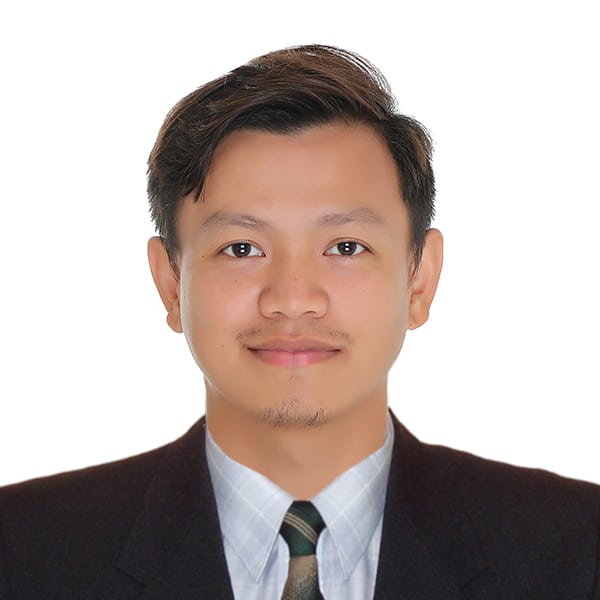 Jessie Cunanan, RN, RM, MAN, EMTB, CHA, FRSPH, SMRIN
Jessie Cunanan is a cardiovascular nurse in the cardiac telemetry care unit at the Philippine Heart Center. His work has centered around cardiovascular nursing such as cardiovascular emergency care and preventive cardiovascular nursing care. He is also a faculty member in the College of Nursing of De La Salle Health and Science Institute and a registered instructor of the American Heart Association from Basic Life Support, Advanced Cardiac Life Support, and Pediatric Advanced Life Support. He completed his bachelor's degree in nursing and pursued midwifery a year after.
He is currently a candidate for the degree in a doctorate in leadership and governance in healthcare organization at St. Paul University Manila. He dedicated himself as a nurse educator in the different nursing fields and conducted research among nurses such as ECG reading and cross-cultural studies in terms of nursing care. He is an active member of the Preventive Cardiovascular Nurses Association and participated in designation activities such as a review of heart-healthy tools and collaborative discussions in the Global Cardiovascular Nurses Forum Leadership as a guest speaker in 2021. He continues to strive and elevate the standard of care in the field of cardiovascular nursing care in terms of information dissemination and utilizing the various preventive cardiovascular nursing tools for his patients and colleagues in their hospital. He is participating in the current research activity as a principal investigator in the evaluation of a blended learning platform at the Philippine Heart Center. He is also a proactive member in the advocacy of several societies at the national level and overseas such as the Royal Society for Public Health, the Royal Institution for Nurses in Singapore, and a member for the nurses under the European Society of Cardiology.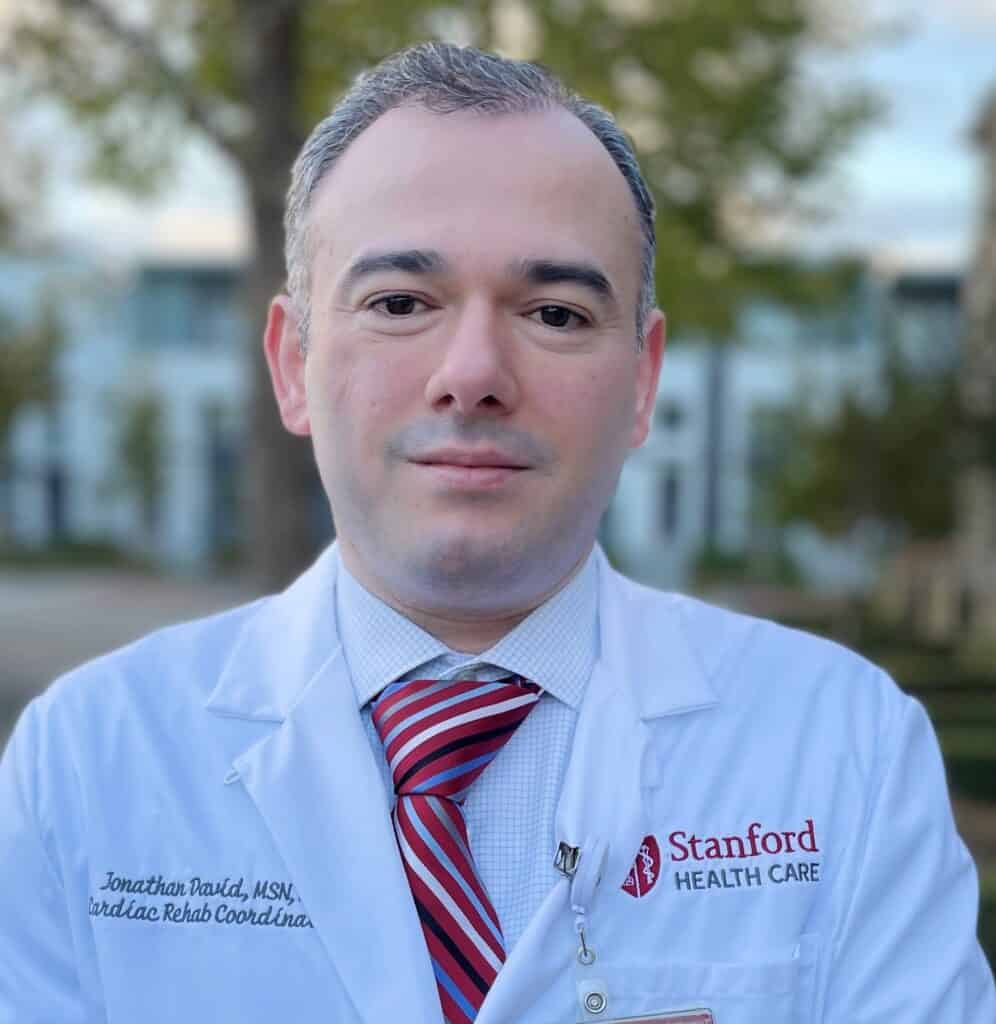 Jonathan David, MSN, RN, EBP-C, CCRP, NE-BC, AACC
Jonathan is a nurse coordinator (level III) for inpatient cardiac rehabilitation at Stanford Health Care. He has been a nurse for over 26 years. Jonathan is a passionate clinical leader and campaigner for evidence-based practice in promoting patient-centered care delivery. He focuses on engaging patients, clinicians, and community providers in improving care delivery to patients and families eligible for cardiac rehabilitation. Jonathan continues to bridge hospital and community providers together in the Bay Area, across California, and other States, helping patients and providers across cardiovascular health settings. His current role involves consulting and educating hospitalized patients with cardiovascular illness on secondary prevention strategies, assisting them towards early enrollment, and full participation in outpatient cardiac rehabilitation. Jonathan contributed to the PCNA patient education enhancement initiative. He is the CME course director for the Transforming Cardiac Rehabilitation Symposium. He actively engages with the House of Representative offices on bills to improve cardiovascular care and cardiac rehabilitation access. He is currently the Chapter Chair for the Northern California Cardiovascular Team American College of Cardiology. Jonathan volunteers in leadership positions at several local, state, national, and international cardiovascular professional organizations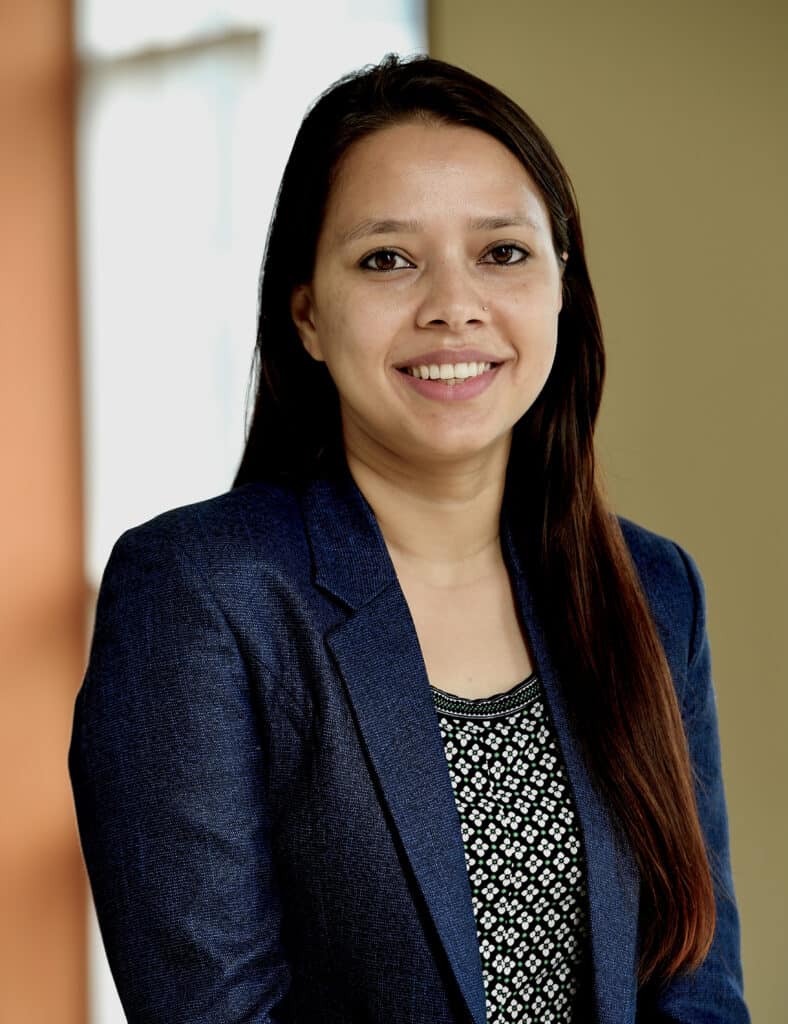 Binu Koirala, PhD, MGS, RN
Dr. Koirala is an Assistant Professor at the Johns Hopkins School of Nursing. She is a cardiovascular nurse, educator, and leader with significant and sustainable contributions to the area of cardiovascular disease risk and heart failure management among the underserved population. Since 2018, she is an active PCNA member and contributor to the PCNA's goals. She has mentored and submitted several abstracts to present at the PCNA Annual Symposium, reviewed PCNA heart failure patient education materials to ensure it reflects current guidelines and evidence, and worked as a content expert and speaker in developing PCNA heart failure management podcast series. Since 2021, she is serving as a PCNA Maryland Chapter Leader. She has increased continuing education and research dissemination opportunities for nurses in academia and clinical practice supporting the PCNA mission. She has a strong commitment to health equity in research, education, practice, and service promoting cardiovascular and chronic care.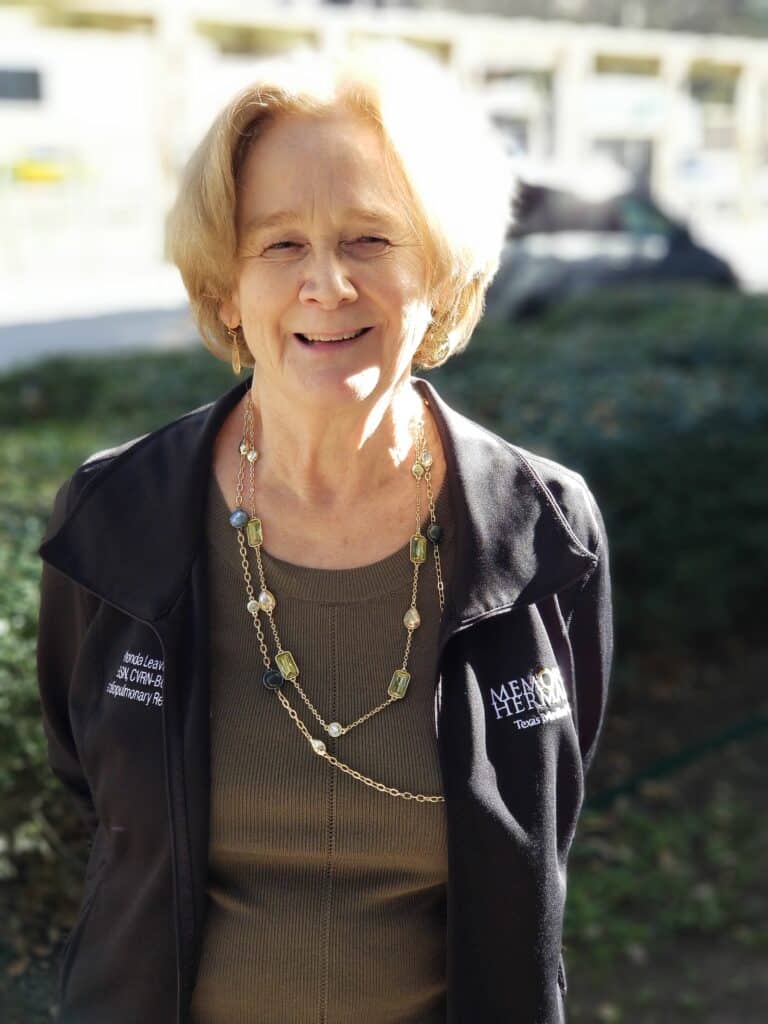 Rhonda Leaverton, RN, BSN, CCRP, CVRN-BC
Rhonda Leaverton, RN, BSN, CVRN-BC, CCRP, has been working in cardiac nursing since shortly after she graduated from nursing school in 1979. Spending the first 10 or so years of her career, working in CCU, CVICU, and stepdown. After moving to San Diego from Colorado, she had her first child and decided to look for a job that had different hours and focus than the critical care areas and started working with a group of cardiologists as the clinic RN. After working there for about a year and loving the preventive and healthy focus, she was offered the opportunity to help start the Cardiac Rehab program at Scrips Clinic/Greens Hospital. This introduction to cardiac rehab fueled her passion for the field. After moving to Texas in 1992, she opened a program at Bayshore Medical Center in a suburb of Houston. Being new to Texas, she sought out other cardiac rehab professionals to connect with in the Texas area. She joined SETACVPR and TACVPR. She assisted in developing and participating in the first Hearts of Gold Olympics. In 1995, she became the Clinical Manager of the program at Memorial Hermann Texas Medical Center. After a term as president and secretary of SETACPR, she was elected to the board of TACVPR. While on the board, she served as Vice-President for one term and President for two terms. As a board member of TACVPR it was part of the job to help with the conference committee, she assisted in offering members in Texas quality education for several years even being conference chair for 2 years. After rotating off the board, she served as a member of the Program Certification committee working closely with AACVPR leaders as program certification was just starting. She has continued her membership with both groups, as well as becoming a Member of PCNA. She has enjoyed multiple conferences including several PCNA national conferences and webinars. When approached about starting the chapter in Houston she was very interested and became a founding member of the Houston Chapter in 2018. Over the past 20 years, she has assisted with planning the University of Texas Medical School Preventive Cardiology Forum and has presented numerous times on topics such as Current trends in cardiac rehab, smoking cessation as well as nurse-facilitated prevention. While working for Memorial Hermann she has been a mentor to other cardiac rehab professionals and assisted in the opening of cardiac rehabs in the community hospitals within the Memorial Hermann System. Over the years, she has written articles, presented on TV, and spoken in the community on cardiac wellness and risk factor reduction, as well as volunteered at community health fairs. Since starting at Memorial Hermann, she has been a Preceptor for Universities in Texas and other states, mentoring over 200 kinesiology students in internships in cardiac rehab. Her passion has been and still is to give cardiac patients, their families, and those at high risk for cardiac disease the tools and knowledge they need to prevent heart disease and improve their quality of life.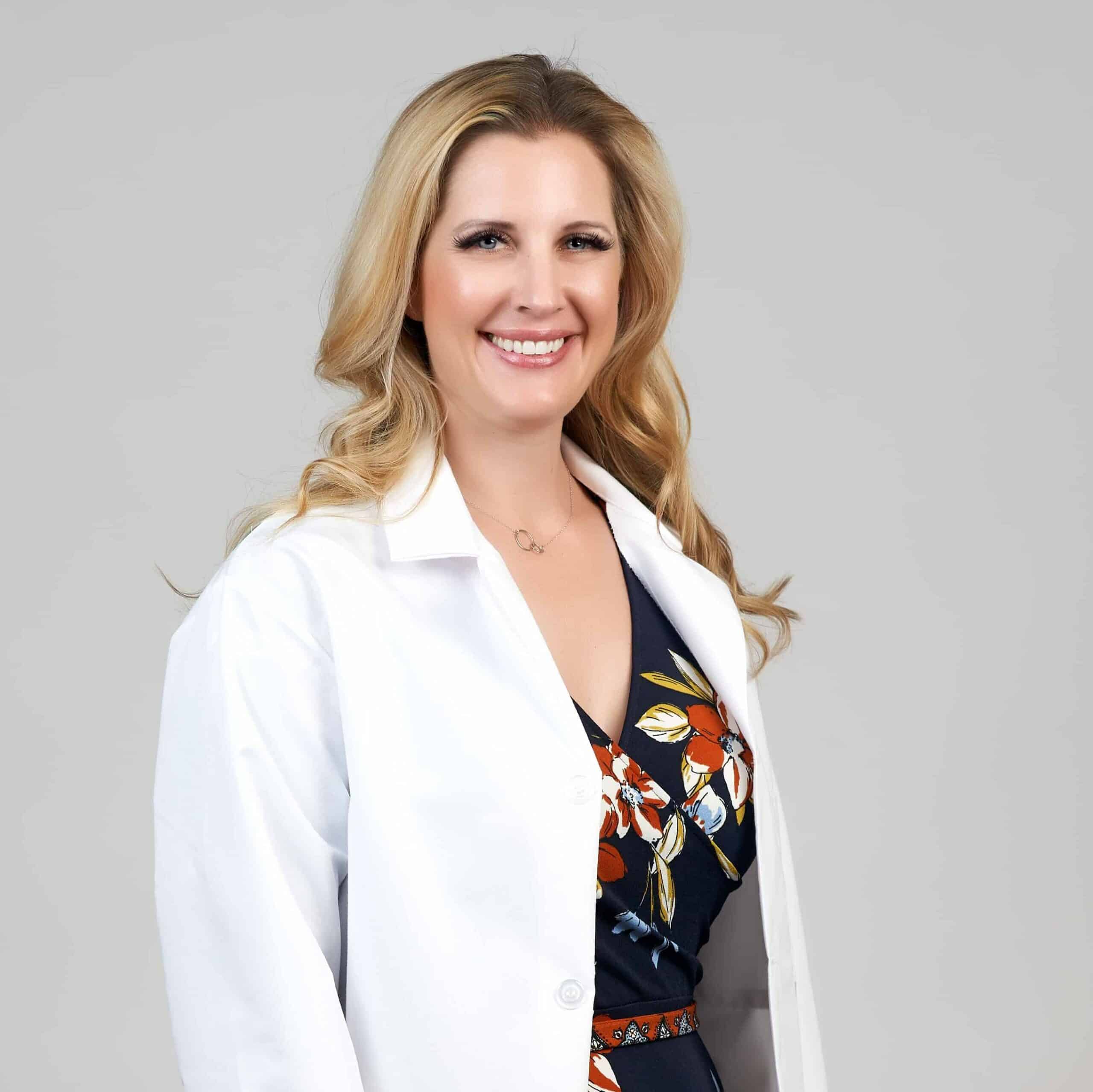 Lynsey Mahlum, ANP-C, CHFN
Lynsey Mahlum, ANP received a Bachelor's degree in Nursing from Humboldt State University and graduated from the University of Colorado with a Master's degree adult nurse practitioner. She currently works at the University of Colorado Health Internal Medicine. She is a board-certified Heart Failure Nurse. She is the past Rocky Mountain Chapter President for PCNA and served on the Membership Committee board for PCNA. She is a past Heart Failure Award winner. Previous speaking engagements at Annual Symposium Pharmaceutical Workshop April 2019, Heart Failure Presentation at Rocky Mtn Chapter Learning Series.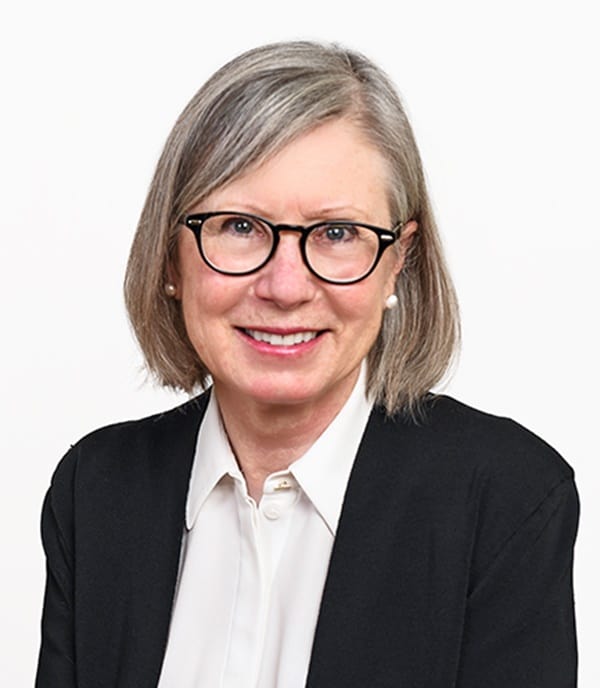 Pamela Martyn-Nemeth, PhD, RN, FAHA, FAAN
Dr. Pamela Martyn-Nemeth is a productive nurse scientist with an established program of research focused on improving glycemic control in individuals with Type 1 diabetes. She is co-editor of the JCN Prevention Colum and has been an active member of PCNA since 2006. Currently, she is also a member of the PCNA Advocacy Committee. A Fellow in AHA and the Academy of Nursing, Dr. Martyn-Nemeth's collective accomplishments and contributions to nursing science, cardiovascular nursing, and PCNA merit Fellowship on PCNA.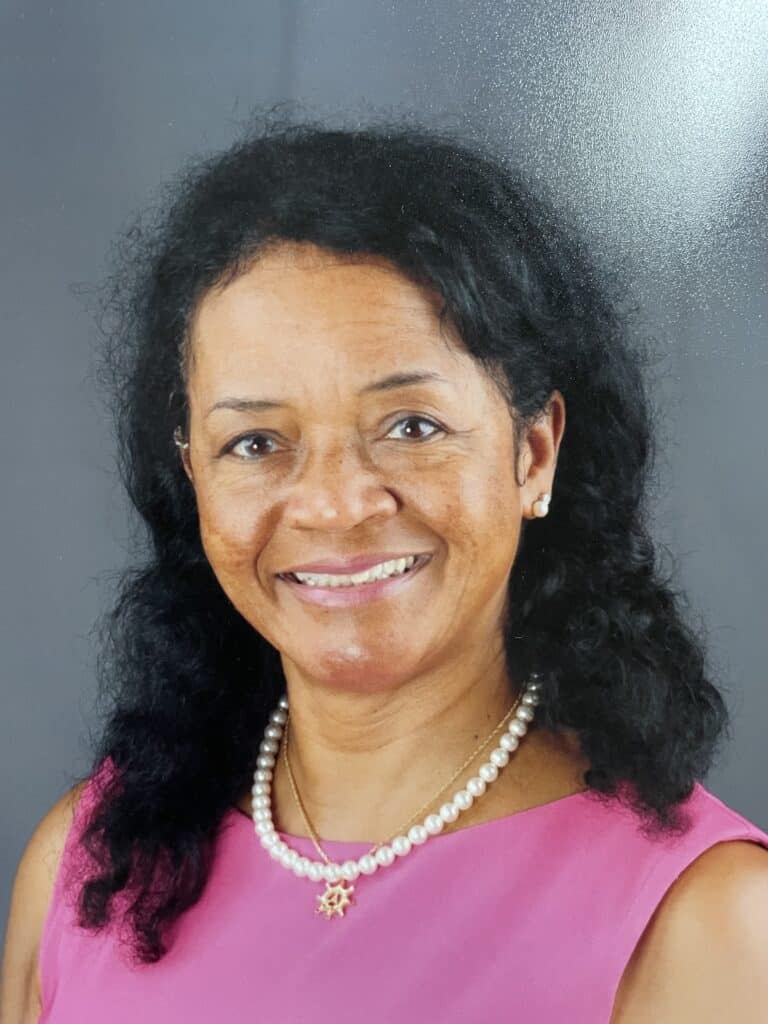 Claire Mortimer, BSN, RN, CV-RN
Claire Mortimer is a graduate of Dillard University in N.O. where she received a 4 year Academic Scholarship and a BSN graduating CumLaude. As a critical care nurse, she was responsible for implementing the Out Patient Cardiac Rehab Program at Touro Hospital after successfully supervising the inpatient program. She was also responsible for the program's first certification with AACVPR. Claire is a Great 100 Nurse of La. recipient and has received recognition for her abstract and poster presentation at the AACVPR.
This year, she was one of the nominees for the 2023 Nurse of the Year with the LSNA Louisiana Nightingale Awards. She has membership in AKA, AHA, ABC, and many nursing organizations (DUPON, NODNA, NBNA, PCNA). She has held office and remained active in Community works, with AHA as well as with ANA with a political update presence at the state capital. One of her brags is 15 years with PCNA and she remains active with the Crescent City PCNA Chapter.
Claire has a total of 48 years under her belt working as an RN, including working at Princess Margaret Hospital in the Bahamas. She is presently working at Touro Hospital in N.O. as a Cardiac Nurse and Employee Health per Diem. She also works a few days a month at Excelth Clinic which started helping out with vaccines during the COVID-19 Pandemic.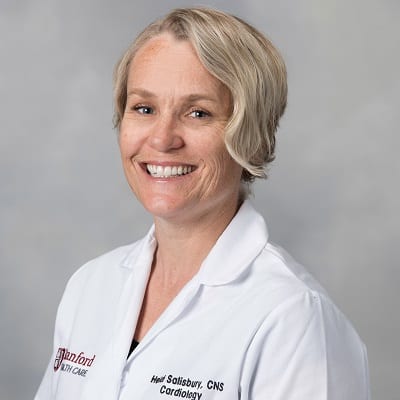 Heidi Salisbury, RN, MSN, CNS-BC, ACGN
Heidi joined the Stanford CCU team in 2001 and in 2006 co-founded the Stanford Center for Inherited Cardiovascular Disease (SCICD). As a Clinical Nurse Specialist, board-certified in genetics, Heidi is dedicated to mentoring nurses, genetic counselors, and physician fellows to develop the clinical skills and gain the knowledge base necessary to expertly manage patients with inherited heart disease. Heidi is passionate about training the next generation of providers to think genetically when approaching the care of this vulnerable population. Heidi is proud of the fact that many nurses, genetic counselors, and physicians have trained with SCICD and moved on to replicate the SCICD model of care across the world. Until there are cures developed to eradicate genetic heart disease, Heidi advocates building programmatic infrastructure that supports a continuum of expert-level nursing care through the individual lifespan and across the generations of a family. Heidi has a background in exercise physiology and cardiac rehabilitation from Cal Poly, San Luis Obispo. She completed graduate and post-graduate work in critical cardiovascular nursing science at San Francisco State/UCSF. Heidi is active in leadership roles with the American Heart Association, the International Society of Nursing and Genomics, the Preventative Care Nursing Association, and the SHC APP Institute. Most recently she was promoted to SCICD Program Operations Coordinator. She enjoys spending time with her family and friends, exploring the outdoors, coaching youth soccer, and trying new things.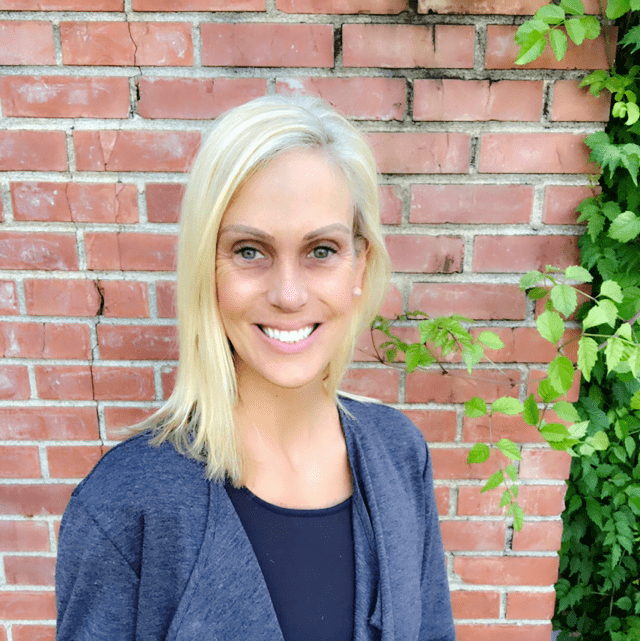 Carissa Vukovich, RN, PHN, CDCES, CPT
Carissa Vukovich, RN, PHN, CDCES, CPT is a clinician specializing in lifestyle medicine. She completed her BFA from the University of the Pacific, CA, and her nursing degree from Sacramento City College, CA. She started her nursing experience as a volunteer in the NICU, then after earning her credential worked in skilled nursing, medical telemetry, and public health, and currently works at a Federally Qualified Health Center primary care clinic. She has been a member of PCNA since 2018 and served as the chapter leader of the Central Valley California PCNA Chapter from 2018 to present. She is most passionate about primordial & primary cardiovascular disease prevention through behavior change especially taking small steps toward a whole food plant-based diet. Coming alongside people on their health journey, educating them about how to take back their power, begin to heal their own body, witness their hope return, and be able to see them enjoy life again, is the most rewarding part of her day in the clinic.