Race and Heart Disease in America: 2023 Policy Update

Newly elected lawmakers and shifting healthcare policy priorities open opportunities, or gaps, in education and awareness about ways to reduce disparities in cardiovascular disease (CVD) and access to care.
To update healthcare professionals, lawmakers, and healthcare businesses about issues important to improving health equity, PCNA and the Association of Black Cardiologists, in conjunction with Medical Alley, held a three-part podcast mini-series. Tune in to these three episodes to learn more about community-based initiatives to decrease health disparities, perspectives on experiencing and combating healthcare workforce issues, and combating obesity. Learn tips on topics ranging from cardiometabolic assessment techniques to the impact of digital health technologies on persons from racial or ethnic minority groups.
Community-based Initiatives Improving Health Outcomes and Promoting Health Equity
Guests Rimsky Denis, MD, MPH, MBA, and Ms. Sam Hoeffler discuss community-based strategies for improving health outcomes and promoting health equity. Specific initiatives include health fairs, and barbershops, increasing communication in disenfranchised communities, improving outcomes in hypertension, and increasing access to healthy food.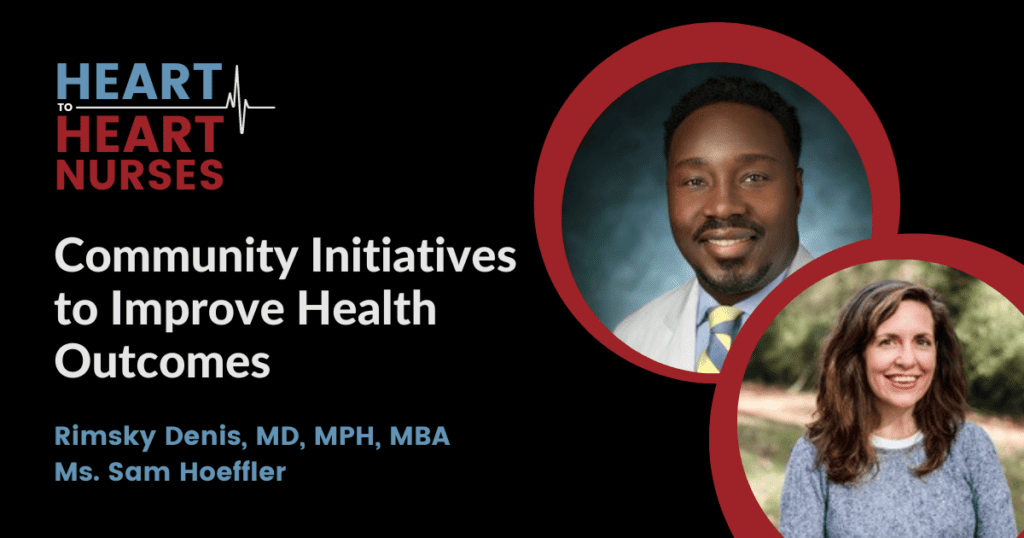 Healthcare Workforce Issues Today: Increasing strain on an already strained workforce
How do we effectively address the increasing strain on an already overwhelmed workforce? Guests Nikki Akparewa, RN, MSN/MPH, and Michelle Johnson, MD, MPH, describe how burnout, turnover, and early retirement are impacting healthcare professionals, and how training and education can lead to a better workplace.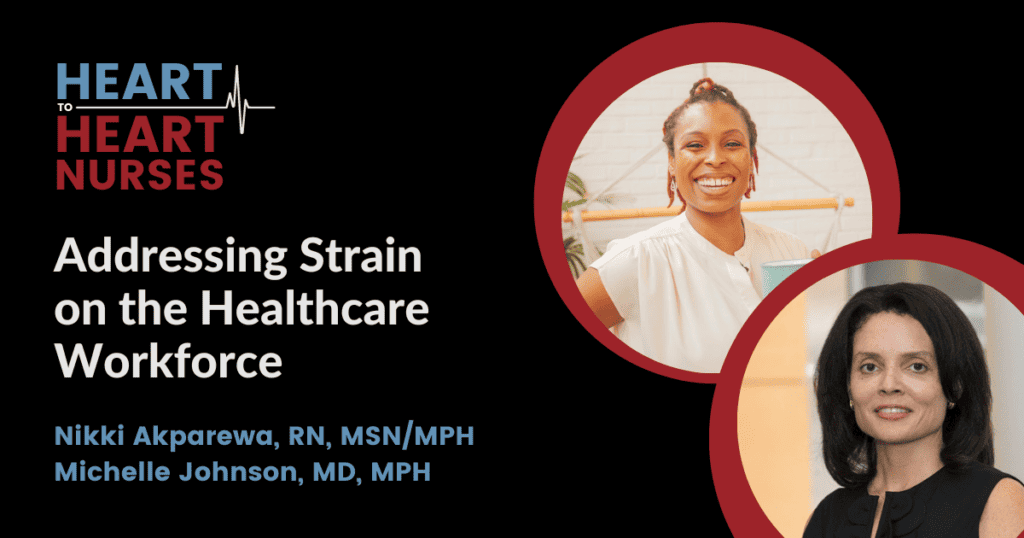 Combating Obesity in America
Health inequities affect a variety of health issues, including the chronic condition of obesity. In this episode, learn about the disparate impacts of social determinants of health (SDOH) on obesity. Guests Yvonne Commodore Mensah, PhD, MHS, RN, & Tiffany Powell-Wiley MD, MPH, also investigate how the adoption of a holistic approach can positively impact obesity treatment, and how activating community health initiatives can help decrease rates of obesity in our patients.