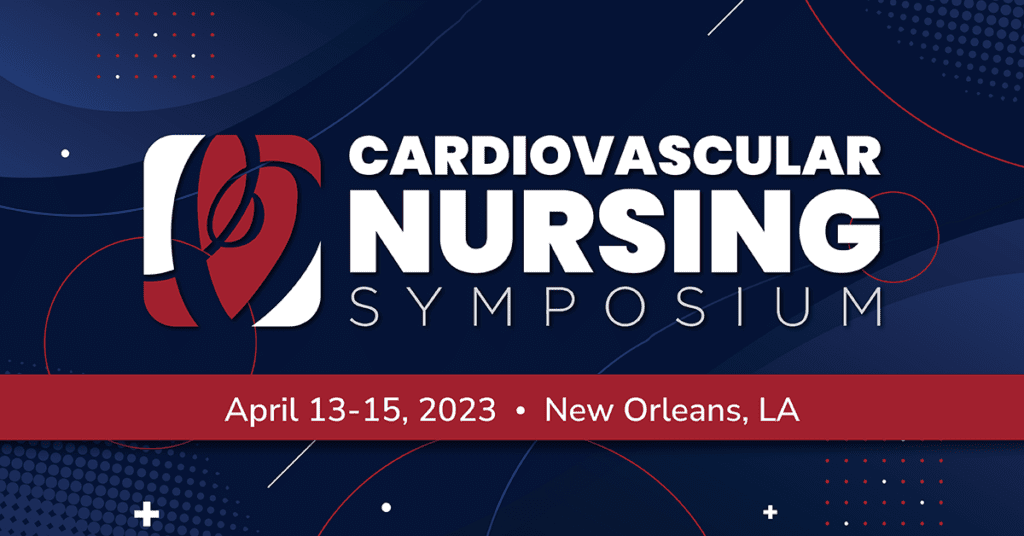 Join us in New Orleans!
The 2023 Cardiovascular Nursing Symposium will continue our tradition of combining clinically relevant content presented by world-renowned and regional experts with a vibrant atmosphere that allows you to return to your practice rejuvenated and energized.
Earn 14.9 CE contact hours (including 5.6 pharmacology), with most meal events included in the cost of registration.
Hear the latest in CV nursing practice in one place; with relevance to the bedside, clinic, and community.
Take a step back and revisit the whys and hows of what you do every day.
We're excited to be holding the 29th Annual Cardiovascular Nursing Symposium in person at the Sheraton New Orleans Hotel. View the program schedule for a full list of speakers at topics. Virtual attendance is available as well through our virtual symposium.
Register Today and Save up to $215
Use the discount code AS23NOLALOC to receive 50% off your registration for the in-person meeting.