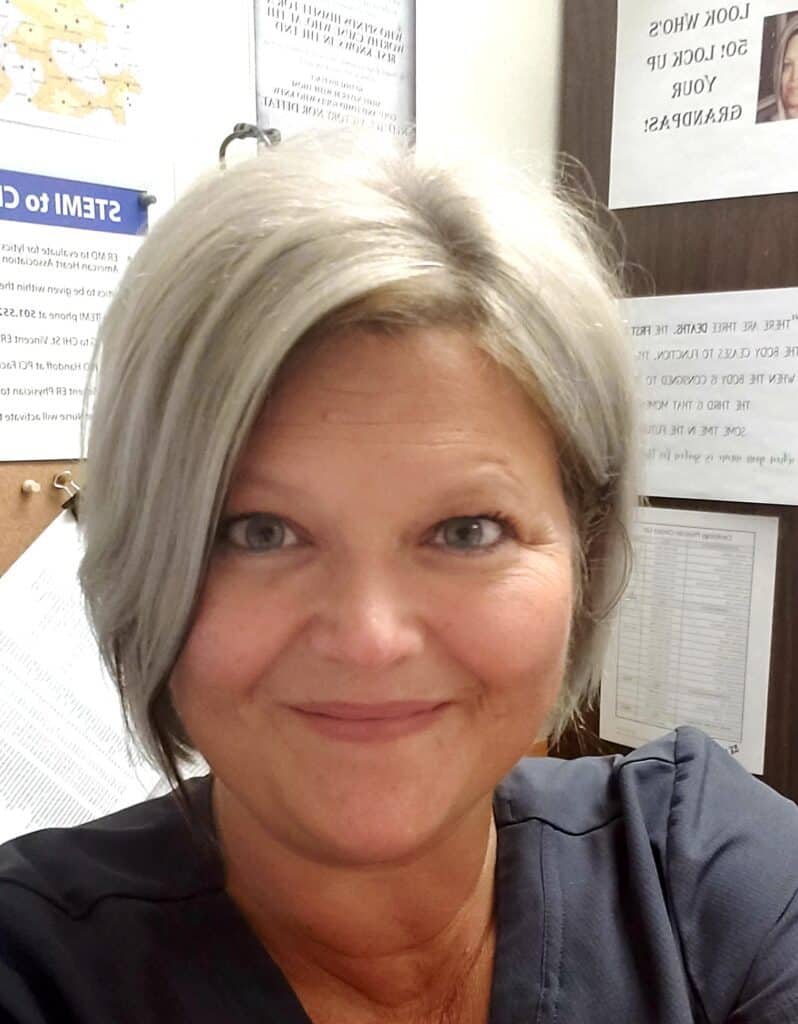 DeeDee has been a nurse for four years and practices at CHI St. Vincent Infirmary in Little Rock, AR.  She is employed as the STEMI Quality Management Coordinator and serves three hospitals in the health system. DeeDee is a member of the Arkansas STEMI Advisory Council representing the Central Region PCI hospitals. She works with our cardiac cath lab and emergency department to provide positive outcomes for our AMI population in Arkansas. She currently heads the organization's implementation of the Pulsara full-team communication tool – this is a statewide endeavor as they are working to unify methods of communication between EMS providers and hospitals. As their largest patient population is rural, they believe a unified mobile communication platform stands to decrease our time to intervention.
DeeDee is a mother of five children – 4 sons, 1 daughter. They live in Greenbrier, AR and have only one child left at home.  She is a beekeeper and manages six hives of bees.  She absolutely loves harvesting honey and making beeswax products.  She also maintains a small flock of a few dozen chickens.  She loves to garden, propagate plants, and can.
Dee is enrolled at the University of Arkansas for Medical Sciences in the Master's of Nursing Science degree program with emphasis on administration and education.  She expects to graduate in 2023.