Nurse Coaching and the Cardiovascular Patient

Thank you to Rachel Rotramel RN, MSN, CCRN, CV-BC for this overview of the power of nurse coaching and cardiovascular disease.
Nurse coaching is a relatively new specialty gaining traction in the nursing world. Coaching is a natural extension of the nursing scope of practice to elevate the health and well-being of patients and communities. Nurse coaches can work independently, in group settings, hospitals, clinics, and community health programs, remotely or in person.1 Professional nurse coaches differ from counseling, mentoring, and consulting. Coaches focus on the present and future while directly partnering with clients during sessions. Nurse coaches view the client as the expert of their own care.1 Furthermore, the art and science of nurse coaching combines caring and holistic philosophies with evidence-based methodologies and person-centered care.
The American Holistic Nurses Association (AHNA) states, "Nurse coaching is a skilled, purposeful, results-oriented and structured client interaction that is provided by Registered Nurses for the purpose of promoting achievement of client goals." AHNA developed the board certification for nurse coach (NC-BC) and health and wellness nurse coach (HWNC-BC) in 2012. A nurse can become certified through the American Nurses Credentialing Center by completing 60 hours of coaching practicum under the supervision of an NC-BC, as well as 60 continuing education credits earned in the last three years. These standards are rigorous in comparison to many online programs that certify health coaches.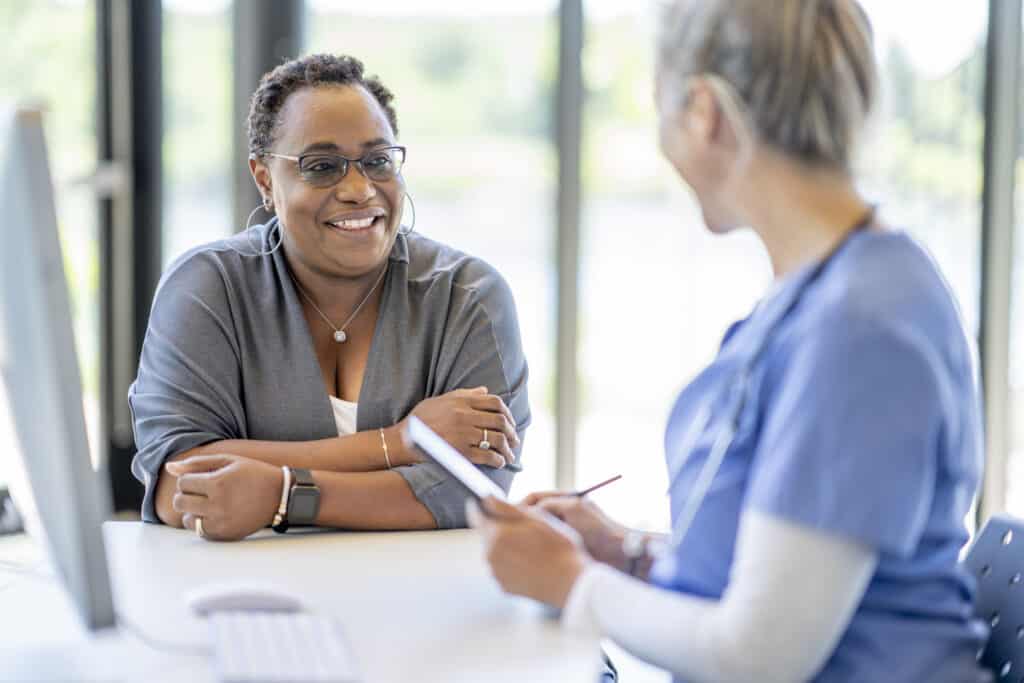 Nurse coaches provide an invaluable service in the health and wellness world to all kinds of people. Essentially, nurse coaches are expert health coaches. According to the systemic review by Kivela et al., health coaching provides significant outcomes for patients with chronic disease.2 Of the many outcomes listed, some include decreased body mass index, HbA1c levels, dyspnea severity, depressive feelings, and blood pressure reduction. Also, the researchers site improved self-efficacy, physical activity, diet, and medication adherence. Health and wellness coaching delivered by nurses offers an innovative and timely intervention to effectively produce meaningful patient outcomes.
The Cardiovascular Patient
The cardiovascular (CV) patient is often faced with the feeling of being overwhelmed, especially with their initial diagnosis. Not only must they cope with a life-changing health condition, but they are also asked to handle lifestyle changes and often complicated medication regimens. CV patients tend to be discharged from a potentially traumatic inpatient experience, handed a packet of information, and then asked to follow up with their healthcare provider. They are told to lose weight, eat healthier, stop smoking, and reduce stress, yet are not equipped with the tools or support to carry out these lifestyle changes.
Additionally, many with CV disease also have co-morbidities, further complicating disease management- diabetes, chronic obstructive pulmonary disease, and chronic kidney disease, to name a few. Those newly diagnosed with a CV condition may also be struggling to manage the risk factors that led them to a CV event, such as hypertension, obesity, and hyperlipidemia. The client with CV disease faces numerous challenges that must be met with multifaceted and innovative solutions.
Programs like cardiac rehabilitation are known to improve outcomes for CV patients. The combination of monitored exercise and nursing education leads to faster recoveries. Also, home-based cardiac rehab programs have expanded the ability to serve more of the CV population. Even so, not everyone qualifies for cardiac rehabilitation, and many require more personalized and intensive support. Coaching helps bridge the gap between where patients are and where they want to be. Nurse coaches can provide the specialized support needed to help CV clients gain confidence in managing their conditions.
The Role of the Nurse Coach with the CV Client
Nurse coaches can educate CV clients on their conditions, management, treatments, and medications. In addition, nurse coaches approach the CV client holistically and assess all areas of well-being, including sleep hygiene, social and family relationships, and work/life balance. Nurse coaches co-create change with the client in a safe, supportive, and non-judgmental process.3 During the coaching conversation, the nurse can aid in goal setting and help clients define their motivation for achieving the goal. The nurse coach assesses the client's capacity for change and coaches around areas of resistance, and provides support.
Some of the techniques utilized during a nurse coaching conversation may include:
Motivational interviewing
Therapeutic communication
Providing relevant education
Mindfulness
SMART goal setting
Deep Listening
Powerful Questioning
Case Study
Sheila is a 57-year-old female who desires to quit smoking. She has a history of hypertension, diabetes, and lupus. The nurse coach is asked to provide an initial coaching session.
During the two-hour online video call, the nurse coach performs a holistic assessment of Sheila's physical, mental, spiritual, and environmental wellness. The nurse coach discovers that Sheila had a recent death in the family that is causing distress, as she is now the caregiver of her young grandsons. After the assessment, the nurse coach inquires about Sheila's desire to quit smoking and then co-creates a personalized plan for smoking cessation. They develop an accountability plan that involves weekly check-ins. In addition, the nurse coach provides Sheila with relevant local resources to aid in Sheila's goal to reduce the number of cigarettes smoked over the week. To end the session, the nurse coach allows time for a trauma-informed mindfulness session to reduce stress. Sheila notes that she can use mindfulness when she feels like smoking.
After three one-hour follow-up sessions, Sheila is smoke-free through her personalized gradual approach and is now working on weight loss through the support of a local weight loss program. Additionally, she has become more active by doing exercises during TV commercials and is taking more trips outside the home. She feels motivated and confident that she can create and sustain essential lifestyle changes.
Future of Nurse Coaching and the CV Specialty
With cardiovascular disease remaining the top lethal condition in the United States, it is evident that healthcare has room for improvement. Treatment options and medications have enhanced outcomes and can decrease mortality. Even so, nurses can serve powerfully in caring for the CV patient population and encouraging preventative measures in their communities. Nurses can connect clients with credible resources and referrals that significantly impact outcomes. Nurse coaching creates wellness from the inside out, encouraging holistic approaches and individualized care plans.3 Health coaching has been shown to decrease and reverse modifiable risk factors for CV conditions. Further research is warranted to study the impact of nurse coaching on meaningful outcomes for CV patients, as nurse coaches are well-suited to support this complex patient population. Ultimately, nurse coaches can provide integral support and are an essential addition to the interdisciplinary healthcare team.
Related Nurse Coaching Resources
References
Southard, M. E., Dossey, B. M., Bark, L., & Schaub, B. G. (2021). The Art & Science of Nurse Coaching: The Provider's Guide to Coaching Scope & Competencies (2nd ed.). Silver Spring, MD: American Nurses Association.
Kivelä, K., Elo, S., Kyngäs, H., & Kääriäinen, M. (2014). The effects of health coaching on adult patients with chronic diseases: a systematic review. Patient education and counseling, 97(2), 147-157.
Giza, P., & Lapides, H. (2018). Transformative Nurse Coaching. The Nurse Coach Collective.