New Tool: A New Approach to Reducing Cardiovascular Risk – Beyond LDL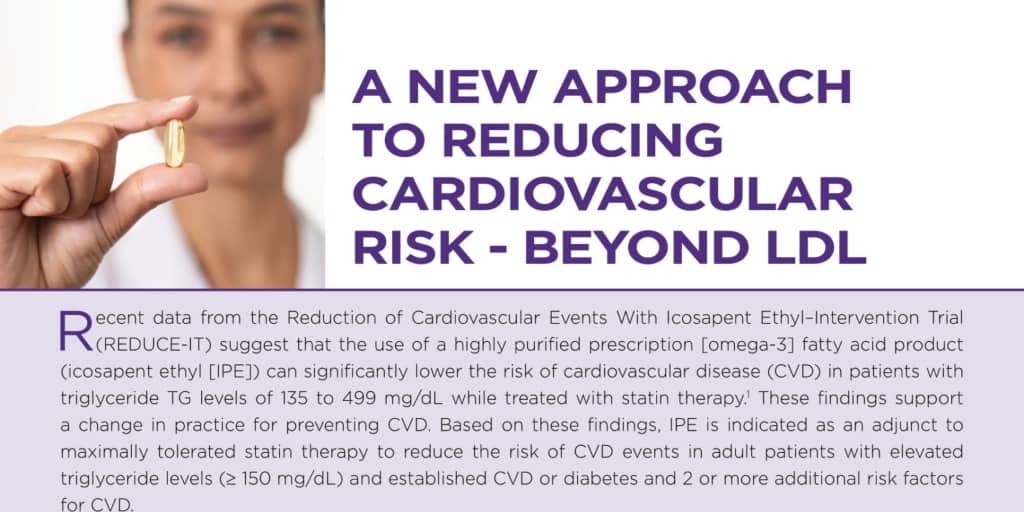 This multi-functional resource was developed for healthcare providers to serve as an evidence-based guide to assist with their therapeutic decision-making to reduce cardiovascular risks for adult patients with elevated triglycerides (TGs). In addition to offering a historical perspective for treating lower TGs on patient outcomes, this resource also offers a clinical perspective for healthcare providers on the impact of omega-3 fatty acid products on the reduction of CVD risk outcomes.
This tool was developed by the American Pharmacists Association with contributions from PCNA.