New: Aortic Stenosis Video Series

PCNA is excited to release a four-part video series on aortic stenosis.
One of the most common, and serious, valve disease issues, aortic stenosis involves the narrowing of the aortic valve opening and restriction of blood flow. Caused by a congenital heart defect, or during aging as damage to the valve by calcium or scarring, aortic stenosis can lead to heart failure if untreated. More than 20% of older Americans have aortic stenosis.1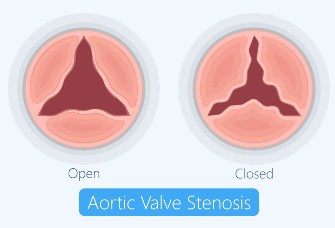 A four-part aortic stenosis video series for providers covers healthy and unhealthy valves; symptomology; types of patients whose symptoms may raise suspicion of aortic stenosis; diagnostic tests; treatment; team-based care, including referrals; shared decision-making; and complications. Earn 1.65 CE contact hours when you watch the full aortic stenosis video series.
References
American Heart Association. Aortic Stenosis Overview. Published 2022. Accessed January 25, 2022.