New Abstracts Category: Graduate Capstone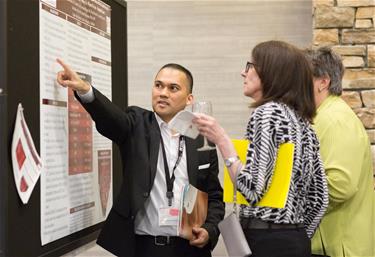 Graduate Capstone Category
PCNA is excited to introduce a brand-new category in our Call for Abstracts this year. The new Graduate Capstone category is designed to appeal to nurse educators and their students who wish to stand out in their field prior to or just after their degrees are conferred.
The Graduate Capstone category is for master's and doctoral (DNP or PhD) level projects that provide data that may inform quality/process improvement or provide preliminary basic, clinical, or population-level research findings. PhD-level projects may be better suited for the original research category.
PCNA is committed to elevating nurses at all levels of their careers and we hope this new category is helpful to nurses pursuing advanced degrees. As competitive as the original research and innovative project categories have become, we realize that nurses pursuing advanced degrees may be unintentionally excluded.
Call for Abstracts Now Open
All are invited to be a part of PCNA's Cardiovascular Nursing Symposium by submitting an abstract for presentation. Abstracts in the categories of innovation, original research, or graduate capstone will be reviewed by peers and, if selected, shared with hundreds of your colleagues at our meeting this coming April in Las Vegas. The deadline to submit an abstract is November 5, 2021.
Learn more about the Call for Abstracts, read the submission guidelines, and request an abstract mentor by visiting the Call for Abstracts page.