Metabolically Healthy Obesity: Fact or Fiction?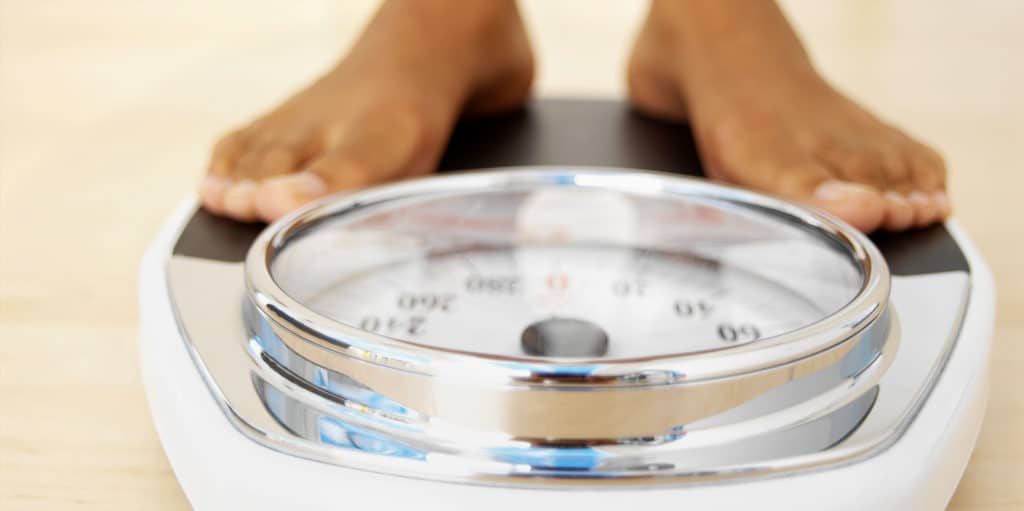 Obesity is a significant risk factor for cardiovascular disease (CVD), and the prevalence of obesity is approximately 40% among U.S. adults.1 Yet obesity, defined solely based on body mass index (BMI) ≥ 30, provides an incomplete picture of a person's heart health.
More classically now, the degree of metabolic health is defined by metabolic syndrome criteria, including the presence of:
hypertension
diabetes
high triglycerides
and/or low high-density lipoprotein cholesterol
Four obesity subtypes of metabolic health are:
metabolically healthy non-obese (MHNO)
metabolically healthy obese (MHO)
metabolically unhealthy non-obese (MUNO
metabolically unhealthy obese (MUO)2
There is an ongoing debate about whether the MHO phenotype, in particular, is a benign state, suggesting no preponderance toward CVD. Recent evidence suggests otherwise.
Definition and Prevalence of Medical Health Obesity
Although there is no gold standard for the definition of MHO, most studies require that a person with obesity have less than three metabolic syndrome criteria, with stricter defined criteria used in some studies.2 In the US, approximately a third of adults are classified as MHO.3 This phenotype is more common in non-Hispanic blacks and younger adults3 as well as those who are non-smokers, consume only moderate levels of alcohol, exercise regularly, and eat healthier diets.4 Most important to the prevention cardiovascular nurse is that 35-52% of those with an MHO subtype transition to the MUO phenotype within six to twenty years.5,6
A meta-analysis of prospective studies2 found evidence of high CVD risk among the MHO, and a few studies7,8 have concluded that this phenotype is protected from CVD when compared to the MHNO. However, these studies were limited to traditional CVD risk factors, which do not provide enough information on sub-clinical CVD.
New Evidence
Recently, novel biomarkers of CVD risk have provided evidence that the MHO have higher CVD than their MHNO counterparts. In a study of almost 12,000 adults in the Atherosclerosis Risk in Communities (ARIC) Study,9 obesity phenotypes were defined using the Adult Treatment Panel III, metabolic syndrome criteria, and BMI. The MHO group was more likely to have detectable high sensitivity cardiac troponin T (hs-cTnT) (≥ 6 ng/L), a blood biomarker of subclinical cardiac damage, than those who were MHNO. Furthermore, the MHO had higher CVD risk, which was greater than the MHNO but less than the MUO regardless of hs-cTnT levels.
In the Framingham Heart Study,10 those who were classified as MHO developed clinical and metabolic abnormalities after a median follow-up of 14 years. Compared to the MHNO, the MHO had a 1.28-fold and a 2-fold higher likelihood of subclinical CVD and coronary artery calcification, respectively. These findings suggest that the MHO phenotype portends a higher risk for CVD.
As nurses who work in CVD prevention, we are often involved in counseling patients on lifestyle choices. Patients who are obese but appear metabolically healthy are still at risk for CVD and its sequelae. They may appear metabolically healthy but not for long. These patients should receive counseling on lifestyle modification, including physical activity and heart-healthy diet, and consistent follow up with the goal of weight loss. PCNA's Heart Healthy Toolbox has a host of resources for practitioners working with patients to navigate this challenge.
References
Benjamin EJ, Muntner P, Alonso A, et al. Heart disease and stroke statistics-2019 update: A report from the American heart association. Circulation. 2019:CIR0000000000000659. doi: 10.1161/CIR.0000000000000659 [doi].
Eckel N, Meidtner K, Kalle-Uhlmann T, Stefan N, Schulze MB. Metabolically healthy obesity and cardiovascular events: A systematic review and meta-analysis. Eur J Prev Cardiol. 2016;23(9):956-966. doi: 10.1177/2047487315623884 [doi].
Wildman RP, Muntner P, Reynolds K, et al. The obese without cardiometabolic risk factor clustering and the normal weight with cardiometabolic risk factor clustering: Prevalence and correlates of 2 phenotypes among the US population (NHANES 1999-2004). Arch Intern Med. 2008;168(15):1617-1624. doi: 10.1001/archinte.168.15.1617
Nichols GA, Horberg M, Koebnick C, et al. Cardiometabolic risk factors among 1.3 million adults with overweight or obesity, but not diabetes, in 10 geographically diverse regions of the united states, 2012-2013. Prev Chronic Dis. 2017;14:E22. doi: 10.5888/pcd14.160438 [doi].
Lee SH, Yang HK, Ha HS, et al. Changes in metabolic health status over time and risk of developing type 2 diabetes: A prospective cohort study. Medicine (Baltimore). 2015;94(40):e1705. doi: 10.1097/MD.0000000000001705 [doi].
Soriguer F, Gutierrez-Repiso C, Rubio-Martin E, et al. Metabolically healthy but obese, a matter of time? findings from the prospective pizarra study. J Clin Endocrinol Metab. 2013;98(6):2318-2325. doi: 10.1210/jc.2012-4253 [doi].
Voulgari C, Tentolouris N, Dilaveris P, Tousoulis D, Katsilambros N, Stefanadis C. Increased heart failure risk in normal-weight people with metabolic syndrome compared with metabolically healthy obese individuals. J Am Coll Cardiol. 2011;58(13):1343-1350. doi: 10.1016/j.jacc.2011.04.047 [doi].
Kramer CK, Zinman B, Retnakaran R. Are metabolically healthy overweight and obesity benign conditions?: A systematic review and meta-analysis. Ann Intern Med. 2013;159(11):758-769. doi: 10.7326/0003-4819-159-11-201312030-00008 [doi].
Commodore-Mensah Y, Lazo M, Tang O, et al. 272-OR: Metabolically healthy obesity is not so healthy. Diabetes. 2019;68 (Supplement 1)(272-OR).
Echouffo-Tcheugui JB, Short MI, Xanthakis V, et al. Natural history of obesity subphenotypes: Dynamic changes over two decades and prognosis in the Framingham heart study. J Clin Endocrinol Metab. 2019;104(3):738-752. doi: 10.1210/jc.2018-01321 [doi].