Just Launched: Cardiovascular Nursing Certificate

Just launched is the Cardiovascular Nursing Certificate program, a self-paced online experience that strengthens your professional knowledge, competence, and confidence relative to cardiovascular nursing.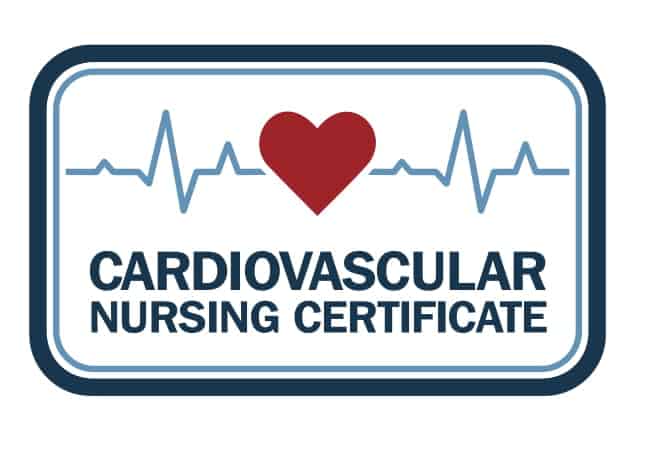 Designed for advanced beginners, this first-in-class global certificate program combines clinically rigorous training in a user-friendly format with practical activities that make learning easier and compelling and sustains the retention of knowledge over time.
The online certificate includes modules on the following topics:
CVD Prevention and Management: Top 5 Cardiovascular Clinical Trials of 2020-2021
COVID-19 and CVD: What have we learned?
Telehealth and Virtual Patient Care: Best Practices
Challenge of CVD Risk Reduction in Racial and Ethnic Minorities
Managing Stable Coronary Artery Disease: Invasive vs Conservative Approach
Can Stenting Prevent Myocardia Infarction in Stable Coronary Heart Disease?
Cases: Lifestyle, Medication and Intervention to Manage Stable Coronary Heart Disease
Best Practices in Stroke Prevention: Risk Factor Management or Surgery?
Substance Abuse and Cardiovascular Disease
Fearless Soul: The Call to Nursing and the Courage to Stay
This program was developed by the Preventive Cardiovascular Nursing Association and the Global Cardiovascular Nursing Leadership Council.