Incorporating Dietary Changes into New Year's Resolutions to Improve Women's Cardiovascular Health

Thank you to Diana Baptise and Jean Thorpe-Williams for this timely article on dietary changes and New year's resolutions.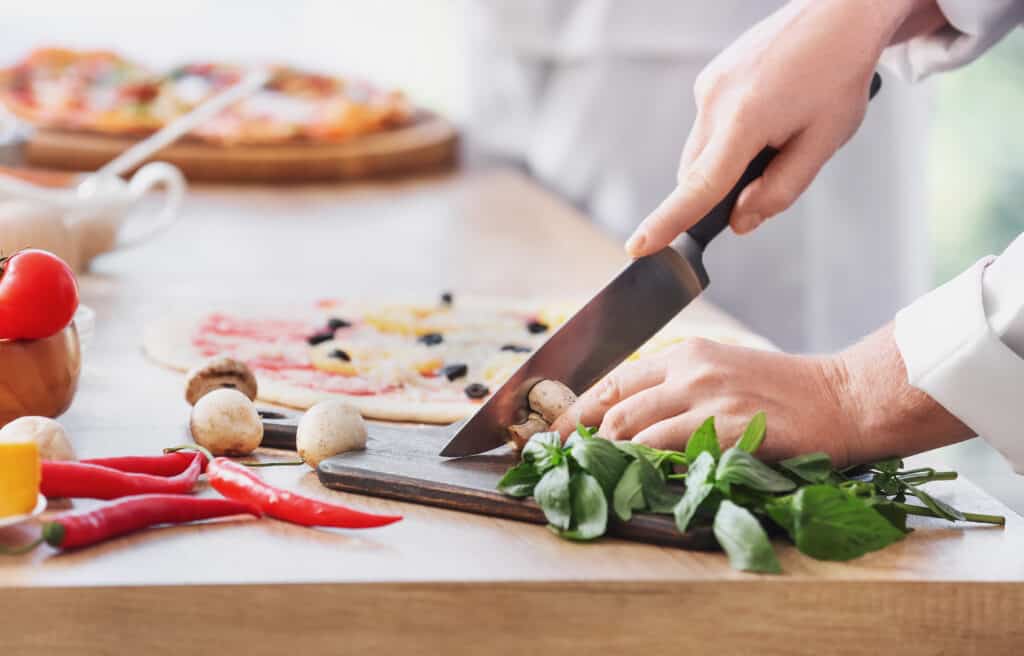 Cardiovascular disease (CVD) continues to be the leading cause of death in the United States.1 CVD causes 1 in 3 deaths among women, and in addition to risk factors for having the disease, women, are also at risk for poor health outcomes due to under or missed diagnoses.2 Despite these alarming statistics and national programs such as Go Red for Women® and American Heart Month campaigns targeted at spreading heart health awareness, knowledge of CVD among women has declined by 20% over the past 10 years.3 With the high CVD prevalence in women, women's heart health should be a topic at the forefront of preventive measures through education and action; and not just left for New Year's resolutions or American Heart Month in February.
At the start of each new year, we tend to hear about the list of resolutions that women set, most of which focus on weight loss, starting a new diet, or a workout program. However, it is estimated that up to 70% of people will forget their resolution by the second week of the new year.4 Consequently, with one in three women who die from heart disease, reducing cardiovascular risk should be a top priority and goal women during the new year and beyond. However, we recognize that most New Year's resolutions focus on rapid weight loss rather than developing sustainable lifestyle changes to prevent cardiovascular disease. The standard approach to making New Year's resolutions successful may be to include more realistic and sustainable goals besides these very common resolutions. Losing weight and preventing cardiovascular risk often become overlapping goals but can also be mutually exclusive. There are often fad diet programs focused on weight loss without addressing such important issues as cardiovascular disease prevention and management. Lifestyle changes such as weight loss and exercise should be approached with the setting of SMART (specific, measurable, achievable, realistic, and timely) goals to promote success.
Eating a healthy diet has been deemed one of the best weapons for fighting cardiovascular disease by the American College of Cardiology (ACC) and the American Heart Association (AHA)5. Eating a heart-healthy diet is included in the seven metrics (Life's Simple 7®) to reduce cardiovascular risk factors. While recent estimates indicate that 60% of adults use the internet to access health information,6,7 it is important to access reliable information to avoid feeling overwhelmed and confused when determining what constitutes a healthy diet. Furthermore, we need to support patients in finding information that is properly evidence-based and accurate. As health care professionals, it is paramount that we help our patients decipher the non-scientific claims surrounding rapid weight loss programs and instead help them access patient education materials that are supported by evidence-based guidelines. There are ample patient education materials available to provide evidence-based guidance about how to meet exercise and weight loss goals while still reducing CVD risk factors. To further assist patients in developing long-term goals to manage weight and reduce CVD risk, it is beneficial to adhere to dietary guidelines as recommended by the AHA.
AHA Recommendations5 for an overall healthy dietary pattern includes:
A wide variety of fruits and vegetables
Whole grains and products made up mostly of whole grains
Healthy sources of protein (mostly plants such as legumes and nuts; fish and seafood; low-fat or nonfat dairy; and, if you eat meat and poultry, ensuring it is lean and unprocessed)
Use liquid plant vegetable oils rather than tropical oils or animal fats
Choose minimally processed foods, rather ultra-processed foods
Minimized intake of food and beverages with added sugars
Foods prepared with little or no salt
Limited or preferably no alcohol intake5
As we support our patients in creating their "New year, new me" resolutions, this is an opportune time for us to shift these goals into long-term commitments to achieve optimal cardiovascular health. We can do this by helping patients focus on sustainable strategies to reduce their risk factors for heart disease rather than merely focusing solely on weight loss goals. As we look forward to the new year, American Heart Month, and Go Red® for Women, let's not forget to promote cardiovascular health among women.
References