Historic Mexico Declaration on Circulatory Health


"We know the cases of heart attacks and strokes and how to prevent them, now we need action."
Dozens of leading organizations came together to sign the Mexico Declaration on Improving Circulatory Health for All People. The Declaration is the first global declaration on heart health and represents a major commitment by these organizations to work together to address the global CVD epidemic. The commitment was reiterated in in the letter published in the Times of London, which also called for action on behalf of political leaders to develop national plans.
PCNA is proud to me among 25 organizations part of this historic undertaking. Read the full Declaration and see the signatories here. A full text of the letter is below.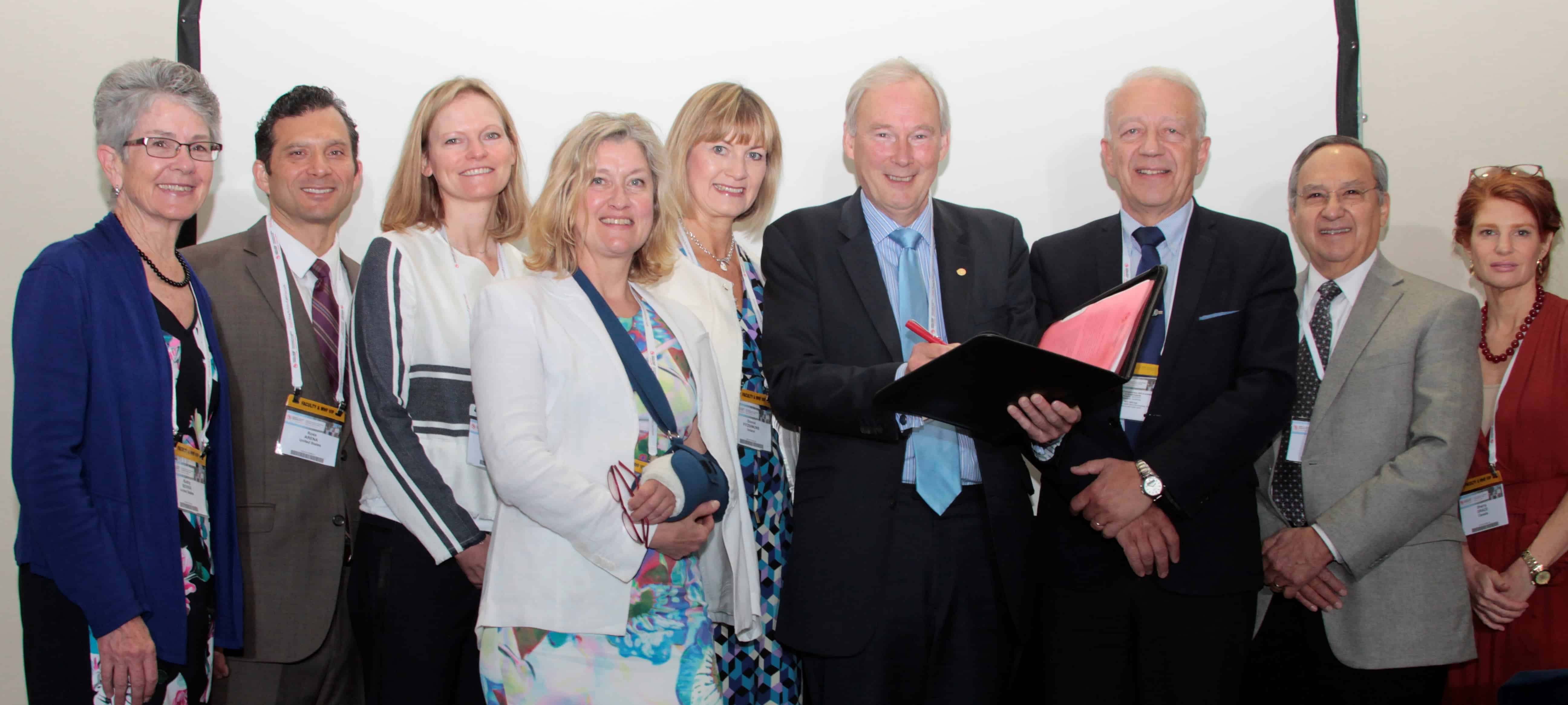 Sir,
This week more than 25 of the world's leading health organizations, including the World Heart Federation, British Heart Foundation and World Stroke Organization, signed the Mexico Declaration on Circulatory Heath, the most comprehensive global declaration for the prevention of heart disease and stroke. Every three minutes someone dies as a result of heart disease and stroke in the UK; the healthcare costs alone are estimated to be up to #11 billion a year. We know the cases of heart attacks and strokes and how to prevent them, now we need action. That requires political leadership to create and implement national action plans to prevent disease.
The World Health Organization's aim is to reduce premature mortality from heart disease and stroke by 25 per cent by 2025, and we have now pledged to achieve this together. This is an international call to action to tackle one of the most pressing health issue of our time.
Professor Salim Yusuf, president, World Heart Federation