Ensuring that patients have the opportunity to attain their full health potential—regardless of race, ethnicity, socioeconomic status, or other social determinants of health—requires commitment, tenacity, and actions by each of us that are focused on health equity every day.
The Role of Nurses in Social Determinants of Health
Despite advances in healthcare, disparities in access, quality, and outcomes persist. Non-medical factors such as poverty, inadequate housing, food insecurity, and lack of transportation, are collectively known as social determinants of health (SDOH). These factors can significantly contribute to health disparities that our patients face, as well as impact their health outcomes.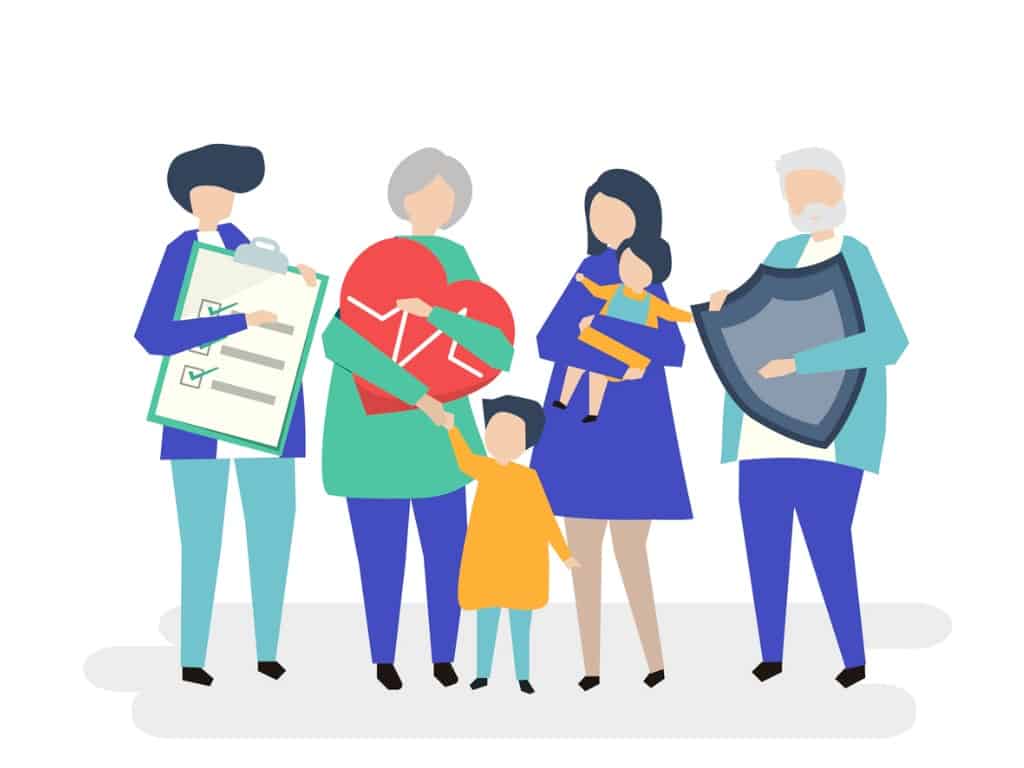 Nurses can play a vital role in identifying and addressing health inequities, advocating for vulnerable populations, and delivering care with cultural humility. When we work both collaboratively and individually to address the barriers that limit equal access to healthcare services, we each can make a significant positive impact on our patients, their families, and our communities.
Nurses Can Take Action
Be respectful and responsive to all your patients. Even in busy practice settings, nurses can ask questions to understand the patient's cultural background, beliefs, and values, and tailor care to meet their needs using shared decision-making. Recognize that being in a healthcare setting can be a stressful experience, particularly if previous interactions have included hostility, disrespect, misunderstanding, or if physical, language, financial, or other barriers exist.
Be aware of how social determinants of health impact your patients. Many organizations have screening questions to help identify those who may be at risk, and some also have identified resources that can be shared with those in need of support.
Connect with local communities to identify potential solutions or resources that can help your patients and their families. For example, suggesting that a patient eat healthier may be difficult if the patient lives in a food desert with limited options for healthy foods. Some neighborhoods may have fresh vegetables donated from home or community gardens or local food banks that have healthier options available.
Learn more about health equity, social determinants of health, implicit and explicit biases, and other topics through ongoing self-reflection, education, and training. Take time to improve your knowledge and skills through your clinical setting, community, PCNA, or other professional organizations. Consider sources such as podcast episodes, articles, books, professional development courses, and study groups.
Advocate for individuals and vulnerable populations. Nurses can advocate for health policies that improve the conditions of those who are at high risk for experiencing health disparities.
How PCNA is Supporting Nurses in Addressing Health Equity
PCNA is committed to ensuring that nurses and other healthcare professionals working to prevent and manage cardiovascular disease (CVD) have access to resources, and educational opportunities to support their health equity efforts. PCNA's Diversity, Equity, and Inclusion (DEI) Committee advises PCNA in the integration of DEI into the organization. You can read PCNA's Position on Health Equity and the latest PCNA news related to DEI.
Health Equity Focus Group
Hosted by PCNA and the research firm Econometrica, nine focus group participants gathered in person on April 12, 2023. The purpose of the gathering was to discuss health equity through the lens of three cardiovascular disease-related topic areas:
Peripheral arterial disease
Heart failure
Cardiovascular-related maternal mortality.
The nine participants represented diverse geographic settings; clinical, academic, and community settings; and work with patient populations including White, Black Latino, indigenous, and immigrant communities.
In both large and small group settings, the participants discussed examples of health disparities, strategies to address these disparities, potential barriers to addressing the disparities, and tools and resources.
The findings from the focus group will help inform the health equity self-assessment tool project (outlined below) and shed light on gaps that can be addressed by PCNA and our partner organizations.
Health Equity Advocacy Update, coming August 2023
Partnering with the Association of Black Cardiologists, and Medical Alley, PCNA is pleased to present the 3rd annual virtual Advocacy Update and Cardiovascular Briefing series in August 2023. While nurses and other healthcare professionals are invited to attend, the program is geared toward policymakers and their staff members.
The program, which includes a series of three podcast episodes, helps to amplify the strategies and policy initiatives of other organizations such as the National Forum for Heart Disease and Stroke Prevention, and the Partnership to Advance Cardiovascular Health.
Learn more about the first and second events in this series.
Health Equity Summit
Healthcare professionals in every clinical setting will find something applicable at PCNA's 3rd annual Health Equity Summit coming this September 2023. The sessions, presented in partnership with the Association of Black Cardiologists, will include:
Cardiovascular patients with different abilities
Understanding reimbursement practice trends to overcome barriers to medication access
Cardiometabolic disparities and the increased risk for women
Post-cancer cardiovascular complications for women
Register for this free virtual program, and watch the 2022 and 2021 Health Equity Summit sessions online.
Health Equity Self-Assessment, coming 2024
PCNA and Econometrica, along with a variety of PCNA's partner organizations, will develop and implement a health equity self-assessment tool that individual healthcare professionals may utilize to identify gaps in their knowledge and skills about health equity.
More than just a self-evaluation, this resource will also provide links to resources that address the gaps, and responses to the self-assessment will lead to specific resources tailored to the individual's needs.
The self-assessment tool will be made available in the last half of 2024.