Guidelines in Practice: Chronic Coronary Disease

The Latest Strategies in Managing Chronic Coronary Disease
Regardless of the clinical setting, applying the latest guidelines can positively impact patient outcomes. To help busy clinicians learn more about the latest strategies in managing chronic coronary disease, PCNA Board President, Susan Halli Demeter, shared the following details about the updated guideline.
Susan represented PCNA on the guideline update writing committee, which focused on updating the guidelines first published in 2012 and 2014. Find out more about the methodology of the guideline update in the full report.
What is Chronic Coronary Disease?
Chronic coronary disease may be defined as any patient presenting with long-term vascular or heart conditions involving inadequate blood flow to or from the heart. These patients (described further below) include individuals with chronic chest pain and patients with a history of myocardial infarction, treatment with a coronary stent, or bypass surgery.
Approximately 20.1 individuals in the U.S. have chronic coronary disease, with the highest incidence in the southern region.[i] Chronic coronary disease increases with age and typically affects males more than females. Globally, the highest rates are in northern Africa, the Middle East, and Eastern Mediterranean.
Individuals with chronic coronary disease are at risk for major adverse cardiovascular events, making the diagnosis and effective management of these patients of utmost importance.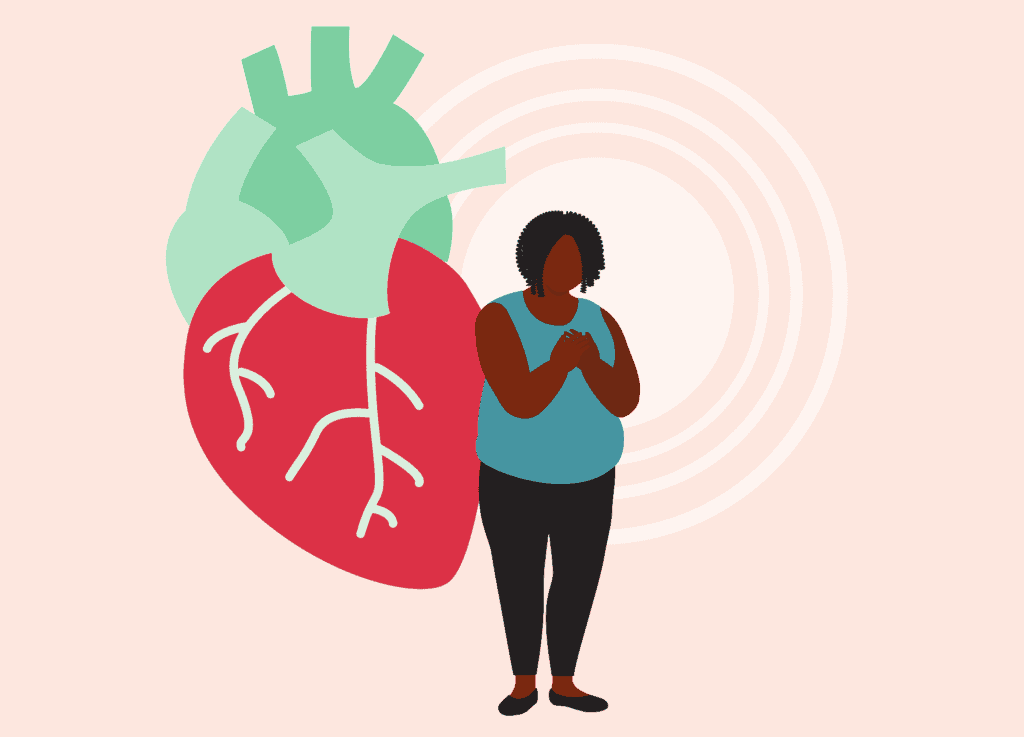 Top Takeaways from the Updated Chronic Coronary Disease Guidelines
Team-based, patient-centered care is emphasized with consideration of social determinants of health and associated costs. Shared decision-making remains fundamental in risk assessment, testing, and treatment.
Along with nonpharmacologic therapies (healthy dietary habits and exercise, cardiac rehabilitation for those for whom it is prescribed, and tobacco cessation), the committee identified updated recommendations for the use of various pharmacotherapies. [ii]
Use of SGLT2 inhibitors and GLP-1 RAs for select groups, including those without diabetes.

Potential cardiovascular benefits include weight loss and a reduced risk of adverse events.

New recommendations for beta-blockers:

Beta-blocker therapy is recommended for up to one year

if patients have not had a myocardial infarction in the previous year, have left ventricular ejection fraction ≤50%, or have

another primary indication for beta-blocker therapy.

Either a calcium channel blocker or beta blocker is recommended as first-line antianginal therapy.

Statins remain first-line therapy for lipid-lowering.

Adjunctive therapies (e.g., ezetimibe, PCSK9 inhibitors, inclisirin, bempedoic acid) may be considered when statins are ineffective or not tolerated.

Shorter duration use of dual antiplatelet therapy (DAPT) is safe and effective in many circumstances—especially when bleeding risk is high and ischemic risk is considered low to moderate.
Nonprescription formulations or dietary supplements are not recommended.

This includes omega-3 fatty acids; vitamins C, D, E; beta carotene, and calcium

Routine periodic anatomic or ischemic testing without a change in clinical or functional status is not recommended for risk stratification or to guide therapeutic decision-making.
Which Patients Are the Focus of the Updated Chronic Coronary Disease Guideline?
In the outpatient setting, the guideline applies to the following types of patients: [i]
Discharged after an Acute Coronary Syndrome (ACS) event or after a coronary revascularization procedure, and after stabilization of all acute cardiovascular issues.
Left ventricular systolic dysfunction and known/suspected coronary artery disease, or established cardiomyopathy of an ischemic origin.
Stable angina (or ischemic equivalents such as dyspnea or arm pain with exertion) is medically managed with/without positive imaging test results.
Angina symptoms and evidence of coronary vasospasm or microvascular angina
Diagnosed based solely on the results of a screening study (stress test, computed tomography angiography), and the treating clinician concludes the patient has coronary artery disease.
PCNA's Involvement with Guidelines Processes
PCNA is frequently involved in the development and updating of clinical guidelines. Representing the clinical nursing perspective alongside colleagues such as physicians, pharmacists, and other professionals is a great responsibility and a great honor. The committee reviews the research, considers how the data affects clinical practice with the aim of improved patient outcomes, and collaborates on the recommendations and supporting materials that are then shared with the wider audience of healthcare professionals as well as the public.
Additional Resources
---
[i] Jehangir Q, Jonas C, Limpitikul W, et al. 2023. AHA Clinical Update; Adapted from: [PowerPoint slides]. Retrieved from the 2023 AHA/ACC/ACCP/ASPC/NLA/PCNA Guideline for the Management of Patients With Chronic Coronary Disease. Accessed July 25, 2023.
[ii] (Slide deck) 2023 AHA/ACC Guideline for the Management of Patients with Chronic Coronary Disease. Supporting material. Accessed July 25, 2023.