Getting the Word Out: Disseminating Cardiovascular Research

Why is disseminating cardiovascular research important? Cardiovascular disease (CVD) is the leading cause of death in the United States.[i] Someone in our country dies from this disease every 36.1 seconds.[ii] There are great national programs and campaigns with an aim to prevent CVD, like Million Hearts,[iii] The Heart Truth,[iv] and Go Red for Women.[v] However, there is an opportunity to increase our efforts in disseminating the effectiveness of these programs, especially to the general public.
First, it is important to have an understanding of what is meant by the word dissemination. Dissemination has been defined as "the targeted distribution of information and intervention materials to a specific public health, clinical practice, or policy audience."[vi],[vii] The goal of cardiovascular research is to ensure that information is shared with professionals in clinical practice and with the public to improve the quality of life in those individuals who are in most need of this information.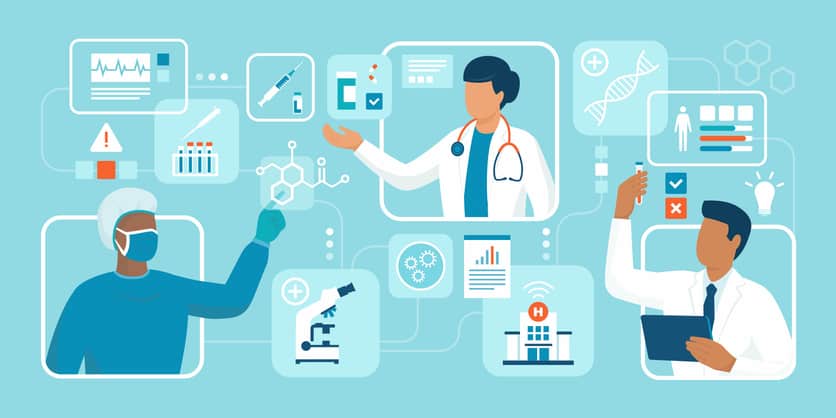 Professional Dissemination of Cardiovascular Research
Dissemination of professional research is important to members of professional organizations, faculty at academic institutions, healthcare providers, doctoral students, and other individuals who rely on research outcomes as a means to initiate change in healthcare. Research is commonly disseminated through traditional avenues, such as presentations at national and international conferences, publications in national and international journals, books, and publications of reports. Some examples of professional dissemination avenues for cardiovascular research include:
Conferences
Preventive Cardiovascular Nurses Association Annual Cardiovascular Nursing Symposium
American Heart Association Hypertension Scientific Sessions
American Heart Association Scientific Sessions
American Heart Association EPI Lifestyle Scientific Sessions
American Heart Association Basic Cardiovascular Sciences Scientific Sessions
Nursing Research Societies (i.e., Southern Nursing Research Society, Midwest Nursing Research Society, and Eastern Nursing Research Society).
Journals
Journal of the American Heart Association
Journal of Cardiovascular Nursing
Journal of the American College of Cardiology
American Journal of Preventive Medicine
American Journal of Cardiology
JAMA Cardiology
Circulation
Professional Organizations
Prevention Cardiovascular Nurses Association
Centers for Disease Control and Prevention
Disseminating Cardiovascular Research to the General Public
The major question we should consider is, "Are we doing our best to disseminate research findings to the general public?" As nursing professionals and researchers, our goal should be to expand beyond our traditional methods of dissemination so that individuals and communities who would benefit most from our research findings have easy access to the information. We must be considerate of the fact that our traditional methods of dissemination may not be accessible to the general public. According to Brownson et al,[viii] there is a gap between the knowledge we acquire through research and the application of that knowledge and that is due to ineffective dissemination. The effectiveness of our dissemination approaches diminishes if we do not have a dissemination plan. Brownson et al[vviii] provided details on the factors we must consider when disseminating our research, and those factors include:
The source or our current dissemination practice
Our audience
The different methods for reaching our audience
There are several avenues available for us to disseminate our research to the general public. These avenues include, but are not limited to:
Social media
Local radio
Local newspaper
Blogs/Vlogs
Health fairs
School events
Podcasts
One-on-one meetings
Each method of public dissemination has its challenges like that of our traditional dissemination practices. However, each method of public dissemination also provides the opportunity for innovation and the chance to bridge the gap caused by ineffective dissemination.
Dulal[ix]provides great tips on how to effectively disseminate research information to the general public once the method of dissemination has been decided. These tips include:
Keep your message short and simple
Connect your research with a story
Utilize examples, such as pictures or art, to capture your audience and further explain your research
Engage with your audience
Be realistic about the next steps in your dissemination process
Provide your contact information with your audience so they to contact you if they have additional questions
Implications for Cardiovascular Nurses and Researchers
Professional dissemination of cardiovascular research is a necessary step to initiate change in healthcare. However, there is room for improvement in the dissemination of cardiovascular research to the general public, and this is our opportunity to utilize innovative methods in the dissemination of that research.[x] When deciding upon your dissemination efforts, consider your audience and craft your message so that it is engaging and understandable to them.
---
[i] CDC. Heart Disease Facts | cdc.gov. Centers for Disease Control and Prevention. Published July 15, 2022. Accessed September 13, 2022. https://www.cdc.gov/heartdisease/facts.htm
[ii] Heart Disease and Stroke Statistics – 2022 Update: A Report from the American Heart Association. Accessed September 13, 2022. https://professional.heart.org/en/science-news/-/media/B30CB2FA4E65480193A4E902BBAED88C.ashx
[iii] Million Hearts/Centers for Disease Control and Prevention. Million Hearts® Continues to Make Significant National Impact. Accessed September 13, 2022.
[iv] About The Heart Truth® NHLBI, NIH. Accessed September 13, 2022. https://www.nhlbi.nih.gov/health-topics/education-and-awareness/heart-truth/about
[v] Go Red for Women. www.goredforwomen.org. Accessed September 13, 2022. https://www.goredforwomen.org/en/
[vi] Lomas J. Diffusion, dissemination, and implementation: who should do what? Ann N Y Acad Sci. 1993;703:226-235; discussion 235-237. doi:10.1111/j.1749-6632.1993.tb26351.x
[vii] NIH VideoCast – Building the Science of Dissemination and Implementation in the Service of Public Health. Accessed September 12, 2022. https://videocast.nih.gov/watch=6099
[viii] Brownson RC, Eyler AA, Harris JK, Moore JB, Tabak RG. Getting the Word Out: New Approaches for Disseminating Public Health Science. J Public Health Manag Pract. 2018;24(2):102-111. doi:10.1097/PHH.0000000000000673
[ix] Communication of research findings to the general public. Accessed September 13, 2022. https://www.linkedin.com/pulse/communication-research-findings-general-public-sophiya-dulal
[x] Bodison SC, Sankaré I, Anaya H, et al. Engaging the Community in the Dissemination, Implementation, and Improvement of Health‐Related Research. Clin Transl Sci. 2015;8(6):814-819. doi:10.1111/cts.12342