Leadership Series: Change Management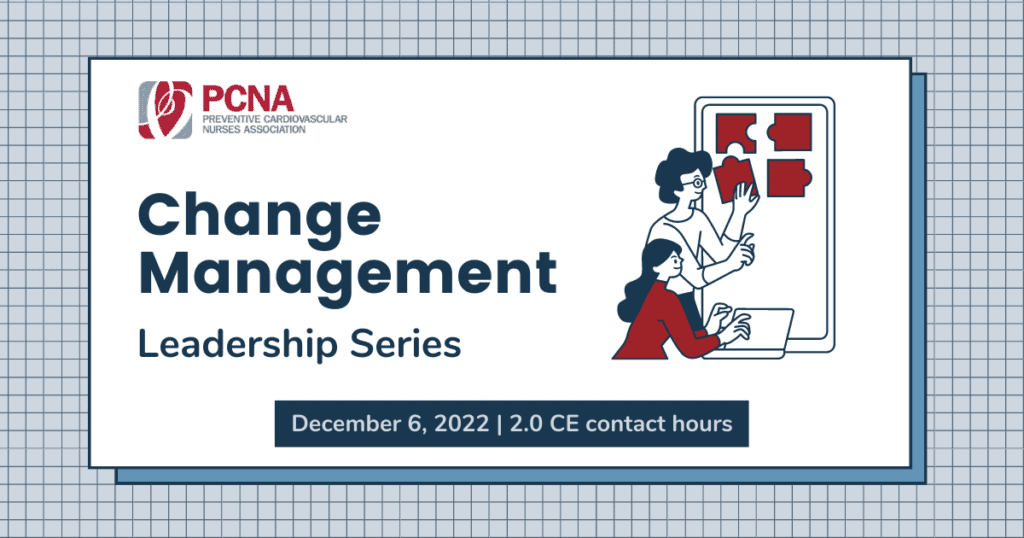 Ever wonder how successful leaders manage to lead through change? Tune in to hear from nursing leaders from a range of care settings discuss their experiences and techniques of being agents of change during healthcare transformations over their careers. You will have the chance to submit questions to hear directly from Nancy Houston Miller RN, BSN, FAHA, FPCNA of LifeCare Company and Stanford University, Michele McClure MSN, RN of the University of Wisconsin Health, and Megan McGuinniss-Hamric MSN, RN, CCRN of Jupiter Medical Center.
Join us for the second event in our Leadership Series: Change Management. This course will include three components:
Literature Review pre-reading (0.5 CE)
Live Q&A Panel on December 6 at 11 am CT (1.0 CE)
Recorded Webinar post-event (0.5 CE)
The live Q & A Panel will take place on December 6 at 11 am CT. Attendees will have the opportunity to ask questions to panelists about their experiences with change management, recommendations on how to facilitate change management, and best practices.
A Literature Review will be shared with all registrants via email prior to the live Q&A Panel, and the Recorded Webinar will be available following the live Q&A Panel. A recording of the Q&A Panel will be available, however, we strongly encourage you to attend on December 6 so you can ask your questions firsthand!
Panelists
Learning Objectives
Identify common leadership skills in nursing.
Discuss the characteristics of an effective change agent.
Describe effective communication skills while dealing with change in the healthcare setting.
Review case study of change implementation in the healthcare setting.