2023 Health Equity Summit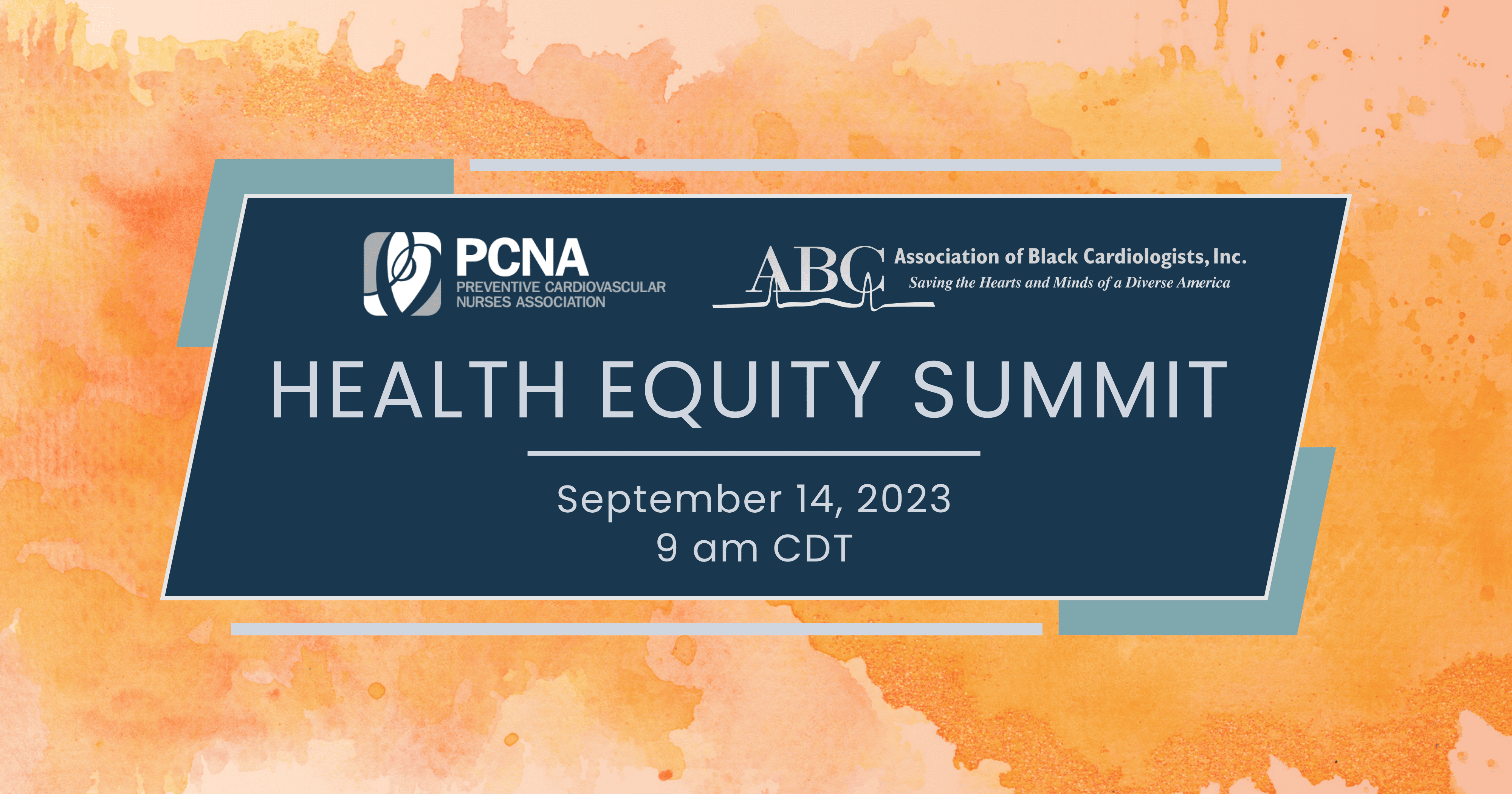 In recent years, a notable transformation in societal awareness and efforts to combat inequities, especially in health, has taken shape. Yet, significant work lies ahead.
In partnership with the Association of Black Cardiologists, the 2023 Health Equity Summit will provide a platform to learn more about the interplay between social determinants, identity, and cardiovascular risk factors. Strengthen your position as healthcare providers in shaping impartial cardiovascular outcomes and gain insights from distinguished national experts in health equity and CVD as we delve into potent strategies for confronting health disparities directly.
Your participation has the power to drive pivotal change. We hope to see you there!
Agenda
9:00 AM CT
Welcome
9:10 AM CT
Understanding Reimbursement Practice Trends to Overcome Medication Access Barriers
Rachel Schendler, LSW
9:50 AM CT
Post-Cancer Cardiovascular Complications for Women
Irene Frain, NP
10:30 AM CT
Cardiometabolic Disparities: An Avoidable Risk for Women
Dr. Modele Ogunniyi
11:10 AM CT
Break
11:25 AM CT
Cardiovascular Patients with Different Abilities: Increasing Healthcare Access
Dr. Ileana Pina
12:00 PM CT
Panel Discussion
12:30 PM CT
Product Theater
1:15 PM CT
Closing Remarks
Learning Objectives
Understanding Reimbursement Practice Trends to Overcome Medication Access Barriers
Define current trends in reimbursement strategies including non-medical switching and co-pay accumulators

Discuss the practices of Pharmacy Benefit Managers and their impact on patients, pharmacies, and payers


Explore a patient case study with firsthand experience of these reimbursement trends
Cardiovascular Patients with Different Abilities: Increasing Healthcare Access
Review the common barriers CVD patients of different abilities face including mobility issues
Discuss communication techniques to foster a more inclusive environment
Discover common assistive technology and reasonable accommodations that can be utilized for CVD patients with varying physical and cognitive abilities
Cardiometabolic Disparities: An Avoidable Risk for Women
 Examine the higher rates of cardiovascular complications during childbearing years and pregnancy and the links to future CVD risk
Review the current state of overweight and obesity statistics in women, preeminently Black American women, across the lifespan
Discuss the impact of nutrition in gestational diabetes in diverse populations such as Black American and American Indian/Indigenous communities
Explore effective strategies to mitigate cardiometabolic risk burden in women of childbearing age and across the lifespan
Post-Cancer Cardiovascular Complications for Women
Review the cardiovascular complications of cancer therapies
Explain the cardiovascular risk data related to oncological breast/uterine/cervical cancer
Explore the role of the cardiovascular nurse impact on CVD risk reduction in cancer patients