A Continued Call to Action: Cardiovascular-Related Maternal Mortality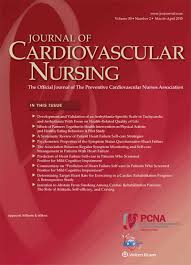 In our commitment to advancing maternal health, PCNA's Advocacy Committee and other PCNA leaders present a renewed call to action in the fight against cardiovascular-related maternal mortality. Our Advocacy Committee first authored a call to action in the 2021 July-August issue of the Journal of Cardiovascular Nursing "Progress in Prevention" column. This article shed light on the disparities faced by Black, Indigenous, and persons of color in maternal health outcomes. In the most recent "Progress in Prevention" column, we revisit this urgent issue, recognizing the need for ongoing efforts to eliminate these inequities.
The Persistent Disparities
Recent reports have unveiled concerning trends in maternal mortality rates, including the following that were highlighted in the continued call to action:
The death rate for Black women in 2021 stood at 69.9 deaths per 100,000 live births—more than double that of White women, whose rate was 26.6 per 100,000.
The adverse impact of the COVID-19 pandemic on maternal health further exacerbates existing racial disparities, underscoring the imperative for action.
The United States has the highest maternal mortality rate of high-income countries despite spending more on healthcare than any other nation.
Empowering Change: The Black Maternal Health Momnibus Act of 2023
The Black Maternal Health Momnibus Act was first introduced to Congress in March 2020 as a series of bills to address maternal health outcomes among minority populations. Reintroduced on May 15, 2023, this Act comprises 13 critical bills that collectively address various facets of maternal care:
Make critical investments in social determinants of health that influence maternal health outcomes, like housing, transportation, and nutrition;
Extend WIC (Special Supplemental Nutrition Program for Women, Infants, and Children) eligibility in the postpartum and breastfeeding periods;
Provide funding to community-based organizations that are working to improve maternal health outcomes and promote equity;
Increase funding for programs to improve maternal healthcare for veterans;
Grow and diversify the perinatal workforce to ensure that every mom in America receives maternal healthcare and support from people they trust;
Improve data collection processes and quality measures to better understand the causes of the maternal health crisis in the United States and inform solutions to address it;
Support moms with maternal mental health conditions and substance use disorders;
Improve maternal healthcare and support for incarcerated moms;
Invest in digital tools to improve maternal health outcomes in underserved areas;
Promote innovative payment models to incentivize high-quality maternity care and nonclinical support during and after pregnancy;
Invest in federal programs to address maternal and infant health risks during public health emergencies;
Invest in community-based initiatives to reduce levels of and exposure to climate change-related risks for moms and babies; and
Promote maternal vaccinations to protect the health of moms and babies.
Nurses Leading Change
Nurses remain at the forefront of effecting transformative change in maternal healthcare. Through advocating for legislative reforms at federal, state, and local levels, nurses champion initiatives that foster effective team communication and patient advocacy. By conducting comprehensive cardiovascular risk assessments, nurses empower women to take charge of their heart health, ensuring early intervention and prevention. Their indispensable role extends to raising awareness about urgent maternal warning signs and bridging critical communication gaps.
Delve into the complete and comprehensive discussion on cardiovascular-related maternal mortality by accessing the full "Continued Call to Action" in the Journal of Cardiovascular Nursing. Find more information on the Black Momnibus Act of 2023 here.