Angina Resources for Providers
Angina, which is also called angina pectoris, is a common symptom associated with coronary artery disease. Most patients with angina report chest pain or pressure that occurs during exercise, activity or stress. Stable angina is a chronic health condition that can impact the quality of a patient's life. Learn about how to manage angina to improve your patients' health and well-being.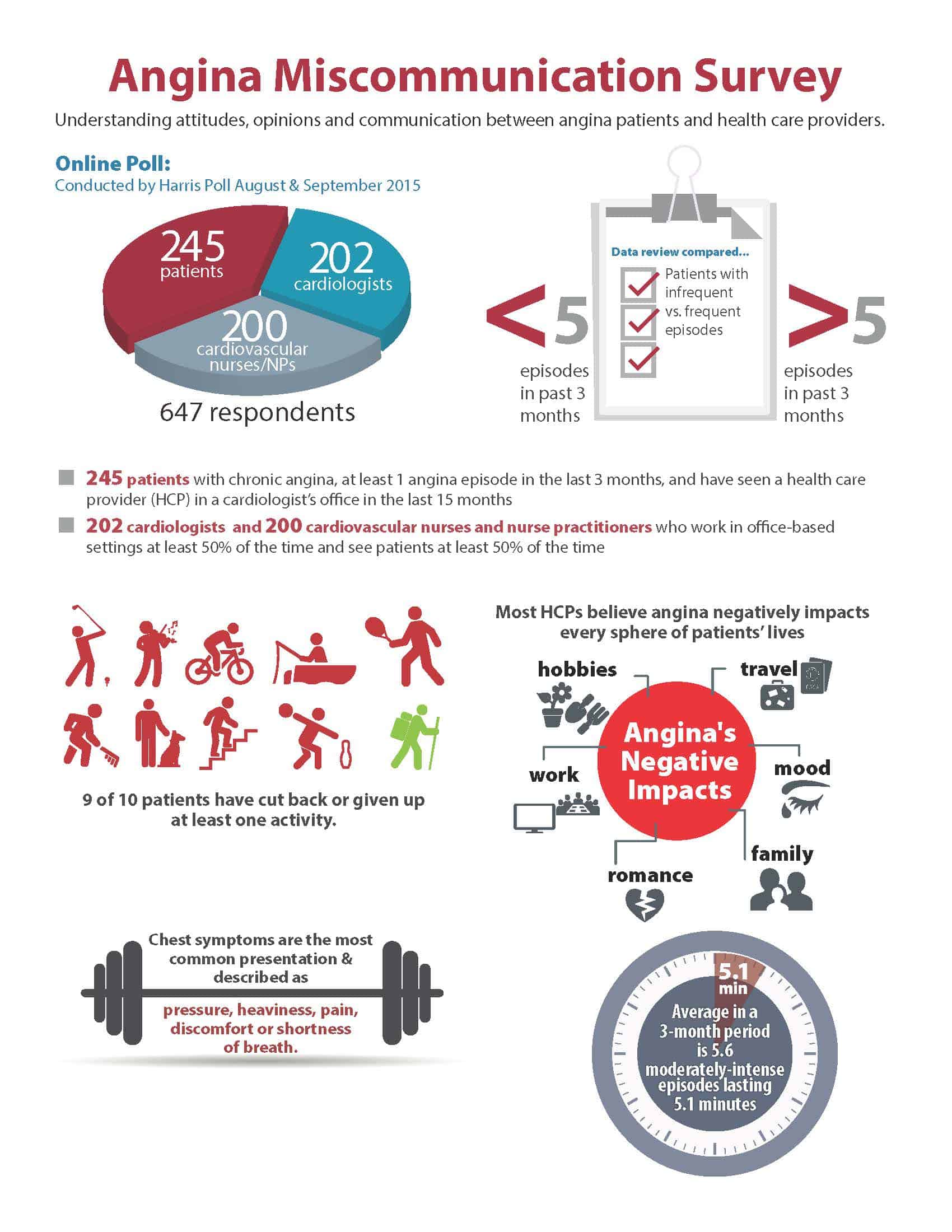 Angina Miscommunication Infographic
Designed to help you improve your interactions with patients with angina, this infographic identifies the key issues and messages that you can use in the clinical setting.
Disclaimer: Please be aware that these forms include a sample of current clinical guidelines. However, clinical guidelines (federal, state, local, or those issued by clinical organizations) change over time, so the reader should remember to investigate any recent legal or clinical developments.