Areas Served
The East Tennessee Chapter of the Preventive Cardiovascular Nursing Association serves the East Tennessee, Southwest Virginia, Southeastern Kentucky, and Northwestern North Carolina region.
Volunteer
Contact Jennifer to learn more about getting involved with the East Tennessee Chapter.
Chapter Background
Get to Know Your Chapter Leadership Team!
The East Tennessee Chapter was started in 2019 to provide nurses with an opportunity for professional growth through a local and national organization membership, continuing education, and networking.  Chapter activities include bi-annual educational seminars in the spring and fall that focuses on current evidence-based information on cardiovascular disease, community outreach to promote primary and secondary prevention of cardiovascular disease, and chapter networking meetings for knowledge sharing and mentorship.  Both members and non-members are invited to attend chapter events. In addition, we support the professional development of members by providing a platform for teaching, mentoring, and leading in professional practice.
We strive to engage all nursing professionals in strengthening their cardiovascular knowledge to assist our communities in living healthier in hopes to decrease cardiovascular disease incidence in our region through the promotion of PCNA membership and its benefits.  We welcome new members!  Please join us at our next event and consider joining PCNA if you are not already a member.
Chapter Facebook
Please join our Facebook page and connect with follow chapter members!
President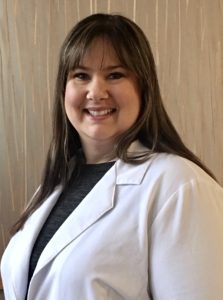 Jennifer M. Eaves, MSN, RN
Other Chapter Leaders
Vice-President
position open
Secretary
position open
Membership Coordinator
position open
Community Outreach Coordinator
position open
Chapter Contact Email