Announcing the 2022 Cardiovascular Nursing Symposium Award Winners

Each year, the Preventive Cardiovascular Nurses Association (PCNA) takes time at the Cardiovascular Nursing Symposium to celebrate the contributions of exceptional individuals and institutions to cardiovascular nursing and cardiovascular disease (CVD) prevention and management. We are thrilled to recognize the remarkable achievements of the following cardiovascular professionals in 2022. Each award winner is recognized below with their photo and biography.
Fellowship
PCNA celebrates outstanding leadership in cardiovascular disease prevention and management and the exemplary recognition and support of nurses by inducting Dr. Donald Lloyd Jones as an Honorary PCNA Fellow. Dr. Lloyd-Jones is among the world's most highly regarded experts in CVD prevention and has supported PCNA and nurses involvement in guideline writing committees.
We also inducted seven new fellows this year. The designation of Fellow of PCNA (FPCNA) reflects not only the professional stature of the Fellow, but also their record of valuable service to our organization. The class of 2022 fellows includes:
Dawn Aycock, PhD, RN, ANP-BC, FAHA, FAAN
Diana-Lyn Baptiste, DNP, RN, CNE, FAAN
Eryn Bryant, MSN, NP-C
Katherine (Katie) Janaszek, MSN, NP-BC
Karen Larimer, PhD, MSN, FAHA
Rhonda Leaverton, RN, BSN, CCRP, CVRN-BC
Jane Linderbaum, MS, ARNP, FACC
Elizabeth (Beth) Moxley, PhD, RN, BS
Carol Patrick, ACNP-BC, CCRN, NEA-BC, MS, RNFA
Terry Thomas Clinical Practice Award
The Terry Thomas Clinical Practice Award recognizes and encourages excellence in the clinical practice of cardiovascular prevention. The 2022 winner is Abbie Schrader, MSN, ARNP, FNP-BC, Nurse Practitioner at Cedar Valley Medical Specialists, PC. Abbie is recognized for her outstanding drive and commitment towards her patients and the nursing profession.
Heart Failure Prevention Award
The Heart Failure Prevention Award recognizes a nurse who has demonstrated an innovative, successful model of primary or secondary preventive care for patients with heart failure. Heidi Salisbury, BS, RN, MS, CNS-BC, ACGN is the 2022 recipient of the Heart Failure Prevention Award. Heidi is recognized for her work co-founding the Stanford Center for Inherited Cardiovascular Disease.
Advocacy Award for Cardiovascular Disease Prevention
We are pleased to present Rep. Lauran Underwood with the Honorary Advocacy Award for Cardiovascular Disease Prevention for her efforts and successes in addressing the maternal health crisis. Rep. Underwood also happens to be one of 3 nurses currently serving in Congress. She co-founded and co-chairs the Black Maternal Health Caucus, which elevates the Black maternal health crisis within Congress and advances policy solutions to improve maternal health outcomes and end disparities.
Institutional Award for Excellence in Promoting Cardiovascular Care
The Institutional Award for Excellence in Promoting Cardiovascular Care recognizes health care and academic institutions that promote cardiovascular nursing leadership and practice. The 2022 Institutional Award was given to the University of Nevada, Las Vegas School of Nursing, whose mission is to educate nurses at the undergraduate and graduate levels to meet health care needs in Nevada and beyond. The UNLV School of Nursing is known for sustained excellence in student learning and professional development in nursing. The UNLV faculty are a combination of educators, scientists, researchers, and clinicians who exemplify nurse leadership. The School of Nursing is at the forefront of cardiovascular nursing, with its content threaded through programs of evidence-based instruction that promote awareness of cardiac risk factors and healthy interventions for staving off heart disease.
Award Winners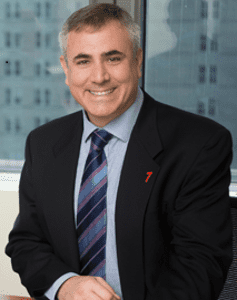 Donald Lloyd Jones, MD, ScM
Dr. Lloyd-Jones attended Swarthmore College for his BA (Major in History), Columbia University College of Physicians & Surgeons for his MD, and Harvard School of Public Health for his Master of Science (Epidemiology). He was a resident, chief resident and cardiology fellow at Massachusetts General Hospital, and junior faculty at Harvard Medical School. In 2004, he moved to Northwestern and in 2009, he became Chair of the Department of Preventive Medicine. From 2012-2020, he was Senior Associate Dean for Clinical and Translational Research and Director of the NUCATS Institute. He is currently President-Elect of the American Heart Association.
Dr. Lloyd-Jones' research interests include the study of the mechanisms and life course of cardiovascular health and healthy aging, and cardiovascular disease epidemiology, risk estimation, and prevention. A main focus of his research has been investigation of the life course and mechanisms of chronic diseases of aging, lifetime risks for various cardiovascular diseases, and factors which modify those risks. Other areas of interest include CVD risk estimation using novel biomarkers, imaging of subclinical atherosclerosis, and the epidemiology and outcomes of hypertension and dyslipidemia.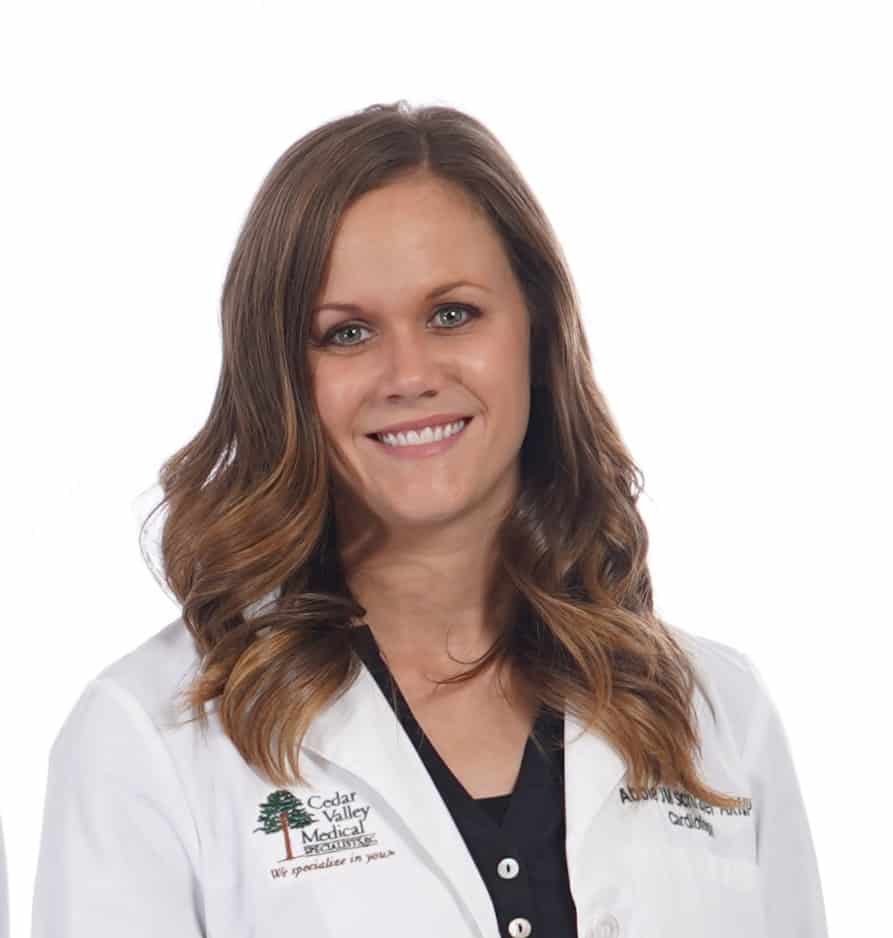 Abbie Schrader, MSN, ARNP, FNP-BC
Abbie Schrader is a Nurse Practitioner for Cedar Valley Medical Specialists, P.C., in Waterloo Iowa. She has been in active practice for 12 years. She specializes in treatment of atherosclerotic heart disease, peripheral vascular disease, heart failure, arrhythmias, and risk factor modification. Abbie received her Bachelor of Science in Nursing from the University of Iowa in 2005. She went on to earn a Masters of Science in Nursing in May of 2009 at Allen College. She is board certified as a Family Nurse Practitioner through the ANCC. She has been an active member of PCNA since 2013. She serves as the Cedar Valley Iowa Community Initiative Committee Chair. Ms. Schrader has also participated in providing CEU lectures both locally and nationally. She recently participated in PCNA's development of an AFib online screening took, AFib lecture, and infographic. Ms. Schrader has recently been nominated and serves on the PDRC Committee. Within her current cardiovascular practice, she started a PAD clinic heavily focused on the vascular needs and treatment of cardiac patients. Ms. Schrader is very active in the Alzheimer's Association The Longest Day fundraising event and is the President of Battle for Betsy Non-Profit Organization.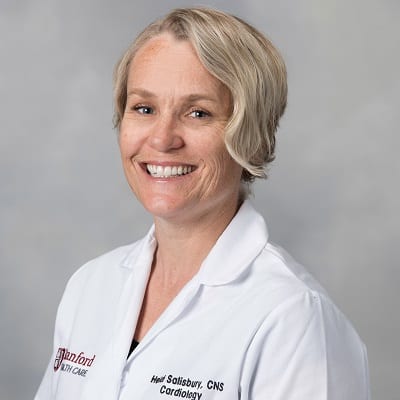 Heidi Salisbury, BS, RN, MS, CNS-BC, ACGN
Heidi joined the Stanford CCU team in 2001 and in 2006 co-founded the Stanford Center for Inherited Cardiovascular Disease (SCICD). As a Clinical Nurse Specialist, board-certified in genetics, Heidi is dedicated to mentoring nurses, genetic counselors, and physician fellows to develop the clinical skills and gain the knowledge base necessary to expertly manage patients with inherited heart disease. Heidi is passionate about training the next generation of providers to think genetically when approaching the care of this vulnerable population. Heidi is proud of the fact that many nurses, genetic counselors, and physicians have trained with SCICD and moved on to replicate the SCICD model of care across the world. Until there are cures developed to eradicate genetic heart disease, Heidi advocates building programmatic infrastructure that supports a continuum of expert-level nursing care through the individual lifespan and across the generations of a family. Heidi has a background in exercise physiology and cardiac rehabilitation from Cal Poly, San Luis Obispo. She completed graduate and post-graduate work in critical cardiovascular nursing science at San Francisco State/UCSF. Heidi is active in leadership roles with the American Heart Association, the International Society of Nursing and Genomics, the Preventative Care Nursing Association and the SHC APP Institute. Most recently she was promoted to SCICD Program Operations Coordinator. She enjoys spending time with her family and friends, exploring the outdoors, coaching youth soccer, and trying new things.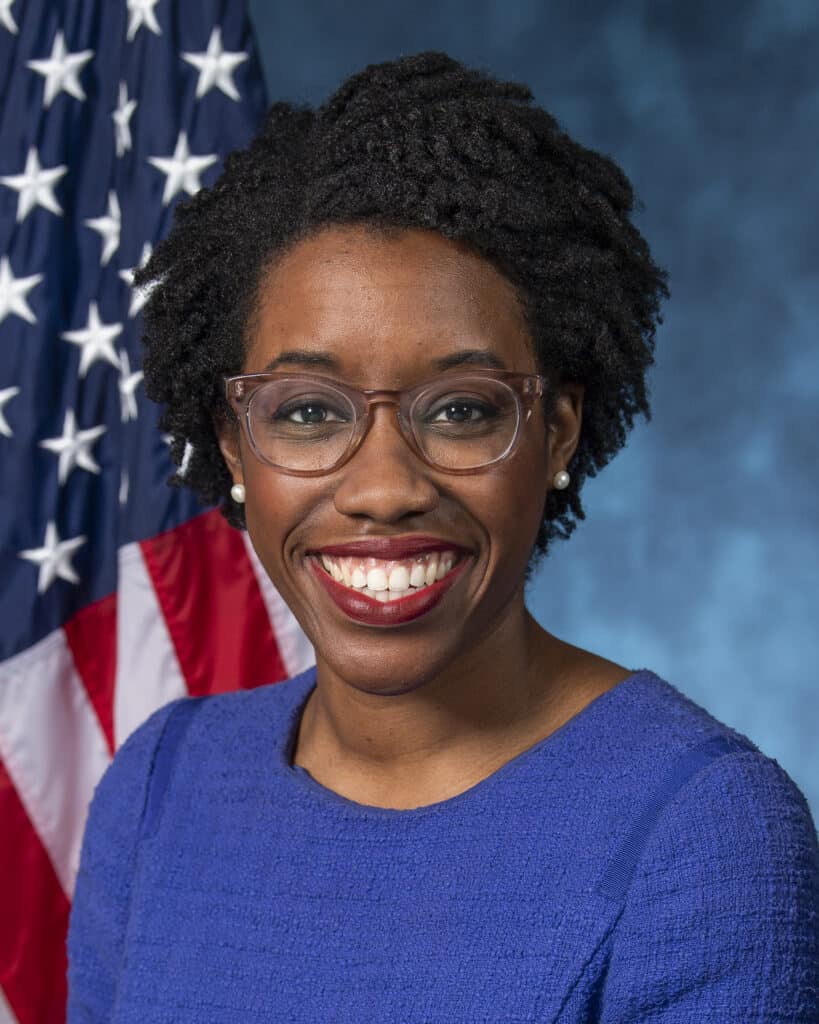 Rep. Lauren Underwood
Congresswoman Lauren Underwood serves Illinois' 14th Congressional District and was sworn into the 116th U.S. Congress on January 3, 2019. Congresswoman Underwood is the first woman, the first person of color, and the first millennial to represent her community in Congress. She is also the youngest African American woman to serve in the United States House of Representatives.
Congresswoman Underwood serves on the House Committee on Veterans' Affairs, and the House Committee on Appropriations. Congresswoman Underwood co-founded and co-chairs the Black Maternal Health Caucus, which elevates the Black maternal health crisis within Congress and advances policy solutions to improve maternal health outcomes and end disparities. She also serves on the House Democratic Steering and Policy Committee. Rep. Underwood is a member of the Future Forum, a group of young Democratic Members of Congress committed to listening to and standing up for the next generation of Americans, the Congressional Black Caucus (CBC), and the LGBT Equality Caucus. As a strong supporter of addressing the gun violence epidemic, Congresswoman Underwood is a member of the Gun Violence Prevention Task Force.
Prior to her election to Congress, Congresswoman Underwood worked with a Medicaid plan in Chicago to ensure that it provided high-quality, cost-efficient care. She served as a Senior Advisor at the U.S. Department of Health and Human Services (HHS), helping communities across the country prevent, prepare for, and respond to disasters, bioterror threats, and public health emergencies. As a career public servant at HHS, she helped implement the Affordable Care Act — broadening access for those on Medicare, improving health care quality, and reforming private insurance. Congresswoman Underwood also taught future nurse practitioners through Georgetown University's online master's program. Congresswoman Underwood is a graduate of the University of Michigan and Johns Hopkins University. She graduated from Neuqua Valley High School and is a lifelong Girl Scout. She resides in Naperville, Illinois.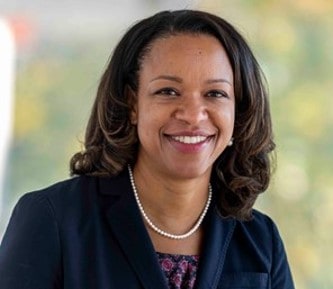 Dawn Aycock, PhD, RN, ANP-BC, FAHA, FAAN
Dawn Aycock, RN, PhD, FAAN, FAHA, is currently a tenured Associate Professor in the Brydine Lewis School of Nursing and Health Sciences at Georgia State University. She has been involved with PCNA for over 5 years and is currently serving on the Membership Committee. Dr. Aycock was awarded top poster in 2018 for her original research on Health Perceptions, Stroke Risk and Readiness for Behavior Change in Young Adult African Americans. Her research in primary stroke prevention has focused on an understudied, increasingly at-risk group, young adult African Americans. Her publications related to primary prevention of stroke document the areas where providers can intervene to improve stroke education among African Americans. Her publications and conference presentations have highlighted the need to focus risk reduction for African Americans early in life, to screen for stroke risk and correct inaccurate risk perceptions, provide education on the significance of family history of stroke, and to evaluate the barriers and facilitators to exercise when promoting stroke risk reduction. More recently Dawn has developed and continues to test SCORRE (Stroke Counseling for Risk Reduction), a stroke risk assessment counseling and behavior change intervention that is age- and culturally relevant for at-risk, young adult African Americans.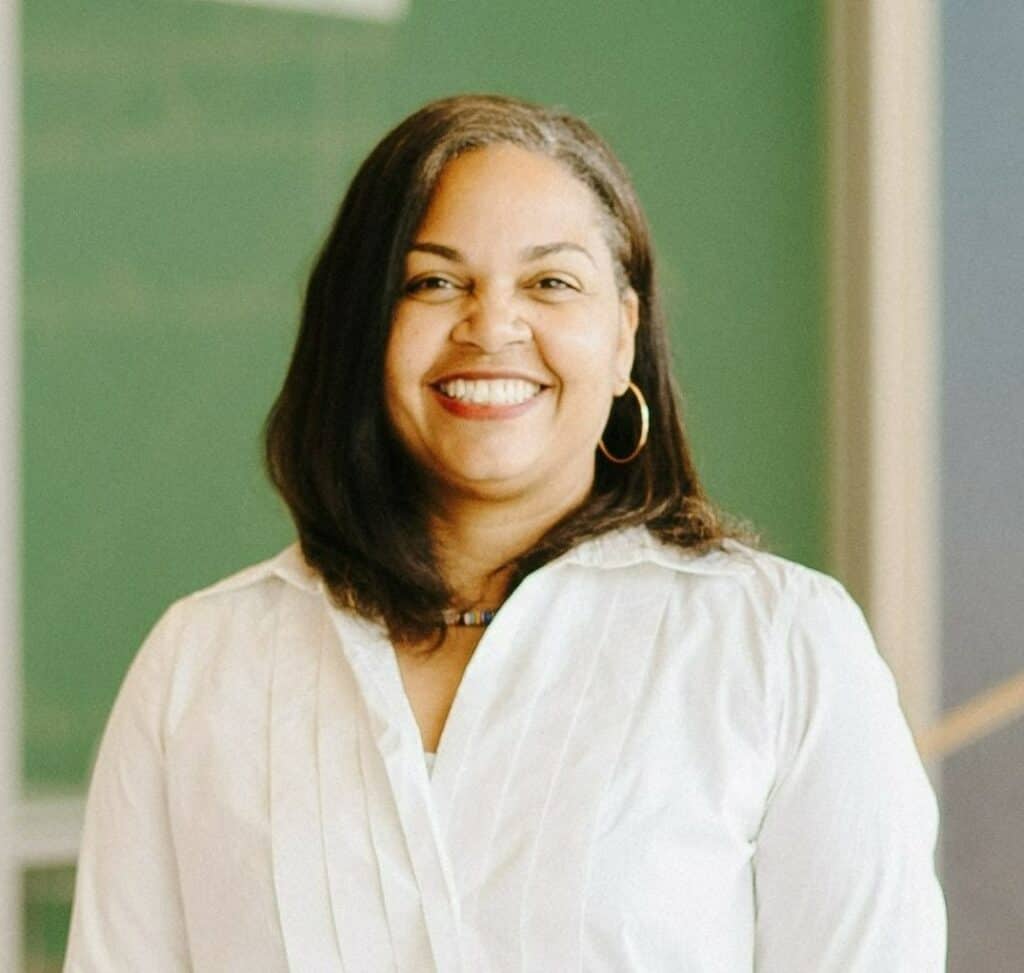 Diana-Lyn Baptiste, DNP, RN, CNE, FAAN
Dr. Baptiste is a cardiovascular nurse, educator, and leader who has made significant and sustainable contributions to nursing education, practice, and scholarship, focusing on improving cardiovascular health outcomes among underserved populations. Her work in identifying cardiovascular disease risks among Black populations has been nationally recognized. She has published peer-reviewed papers in areas of cardiovascular disease, nursing education, diversity, and cultural humility. Dr. Baptiste is an Assistant Professor and certified nurse educator whose teaching is grounded in cutting-edge, evidence-based instructional methods with a strong commitment to health equity in practice, research, scholarship, and academic service. She is the principal faculty for the Johns Hopkins School of Nursing's Center for Cardiovascular and Chronic Care, guiding the dissemination of cardiovascular research for doctoral students, faculty, and international collaborators.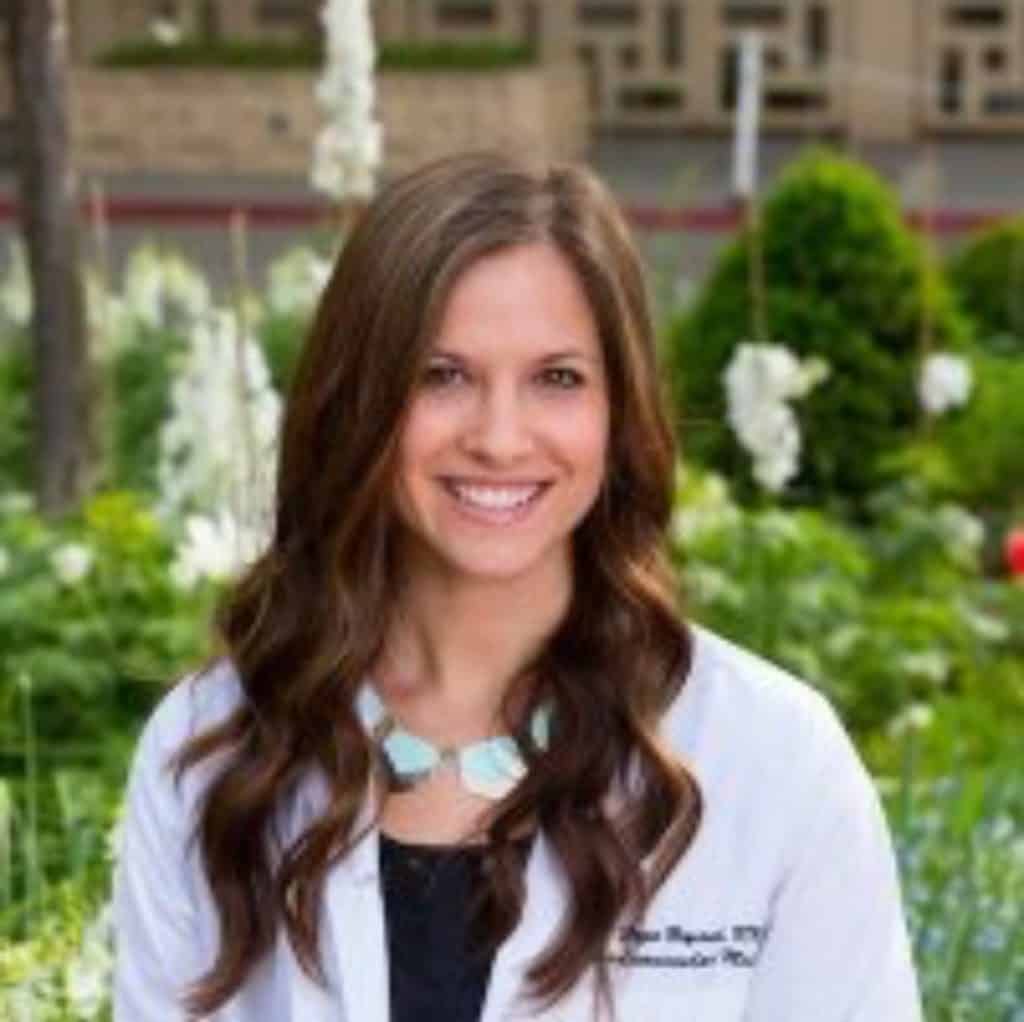 Eryn Bryant, MSN, NP-C
Eryn Bryant graduated from Wright State University in Dayton, Ohio with a BSN in nursing and completed her MSN as an Adult-Gerontology Primary Care Nurse Practitioner from the University of Cincinnati in Cincinnati, Ohio. She began her career at Stanford Health Care, initially as a Registered Nurse, then subsequently as a Nurse Practitioner in the General Cardiology, Women's Heart Health, and Preventive Cardiology clinics. While at Stanford, she also worked in the Division of Cardiovascular Medicine at Stanford on several preventive cardiology-focused clinical trials and has participated in the development and roll-out of the APP-led diabetes and CV outcomes. Eryn has since moved to Ohio and recently joined the Heart Failure team at The Ohio State University Wexner Medical Center in Columbus as the lead APP Heart Failure Program Coordinator. Eryn has been an active member of the Preventive Cardiovascular Nurses Association (PCNA). She has participated on several national committees and is the current chair of the Continuing Education Committee since April 2020. She has served as co-chair of the Northern California chapter in 2020 and is a current member of the PCNA Board of Directors.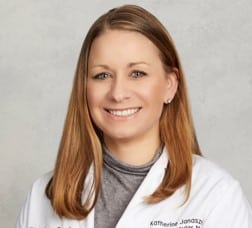 Katherine (Katie) Janaszek, MSN, NP-BC
Katherine "Katie" Janaszek, MSN, NP-BC is an advanced practice provider who specializes in cardiovascular medicine. She completed her BSN from the University of Wisconsin-Madison and Family Nurse Practitioner Nurse Practitioner (FNP-NP) from Holy Names University in Oakland, CA. She started her NP Career with Stanford Healthcare in Palo Alto, CA and after recently relocating to Dallas, TX with her family, recently joined HealthTexas Employee Network (HTPN) at BSW Legacy Heart Center. She has been active member of PCNA since 2013, attending local educational meetings, as well as the annual conference, and recently served as the co-chair of the Northern California PCNA chapter from June 2020 to May 2021. Given her recent relocation, she is looking forward to actively collaborating with the Dallas PCNA Chapter.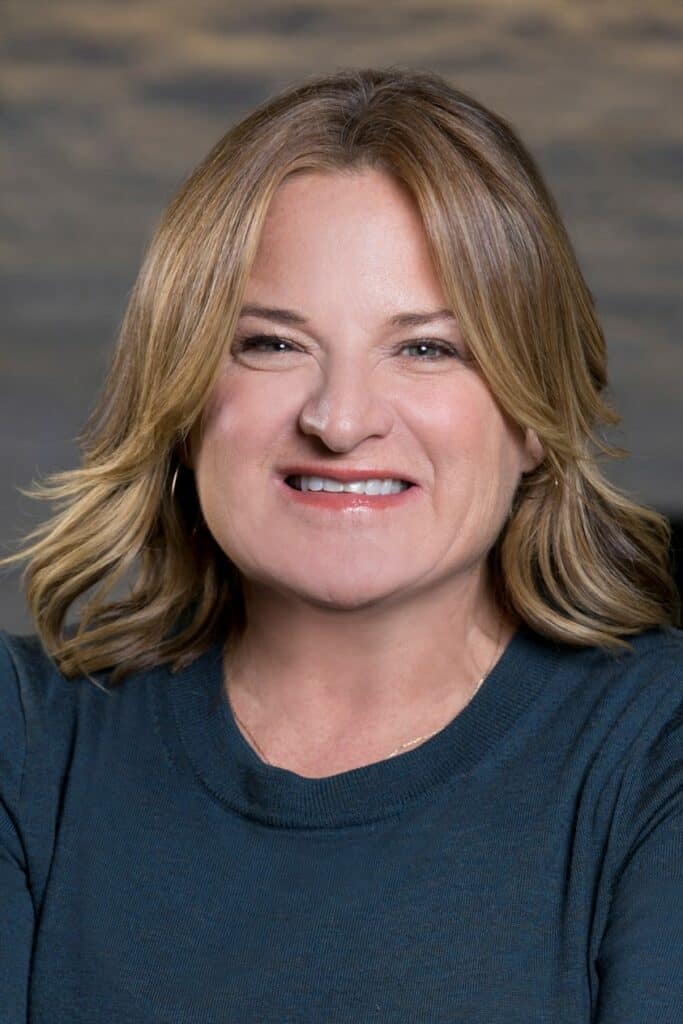 Karen Larimer, PhD, MSN, FAHA
Dr. Larimer is an implementation scientist, nurse practitioner and informaticist with deep knowledge of digital health and an ever-engaged advocate. She champions global health equity and brings 15+ years' leadership experience in diverse roles, including past president of the Chicago Board of the American Heart Association, CVSN Council member, member of the AHA Illinois and PCNA National Advocacy Committees as well as fellow of the AHA. Awarded for her ability to drive innovative programs and positive change she is guided by core leadership tenets of partnership building, data-driven decision making, personalism, and collaboration. Her current role is as the Vice President of Clinical Development at physIQ.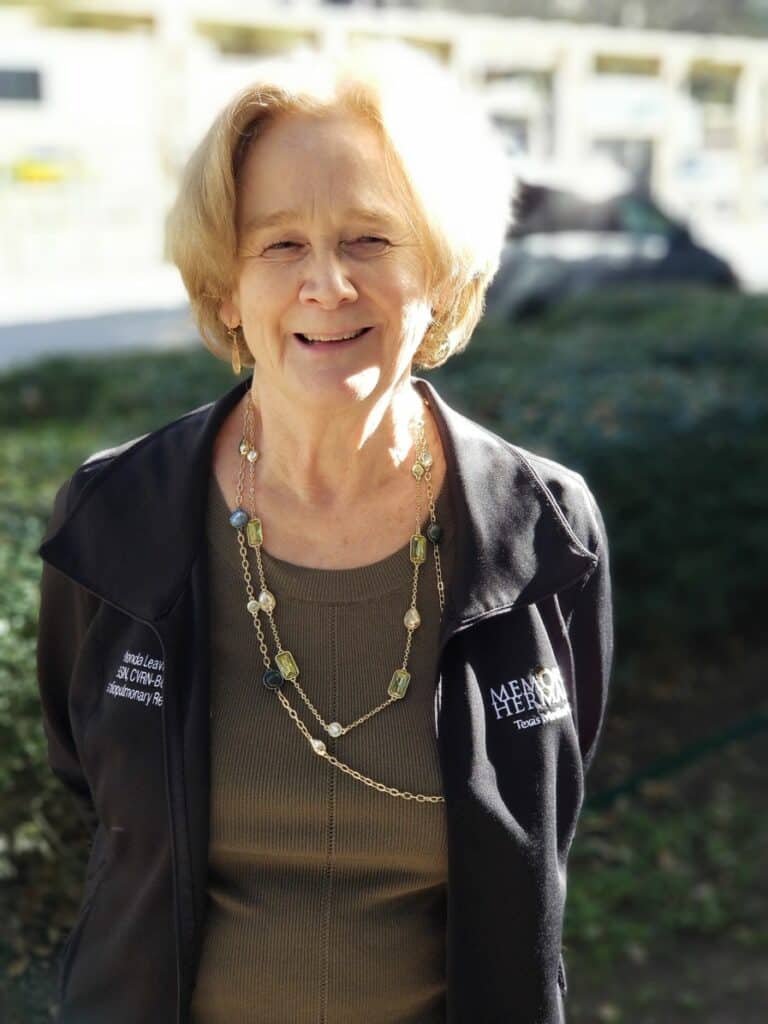 Rhonda Leaverton, RN, BSN, CCRP, CVRN-BC
Rhonda Leaverton, RN, BSN, CVRN-BC, CCRP, has been working in cardiac nursing since shortly after she graduated from nursing school in 1979. Spending the first 10 or so years of her career, working in CCU, CVICU and stepdown. After moving to San Diego from Colorado, she had her first child and decided to look for a job that had different hours and focus than the critical care areas and started working with a group of cardiologists as the clinic RN. After working there for about a year and loving the preventive and healthy focus. She was offered the opportunity to help start the Cardiac Rehab program at Scrips Clinic/Greens Hospital. This introduction to cardiac rehab fueled her passion for the field. After moving to Texas in 1992, she opened a program at Bayshore Medical Center in a suburb of Houston. Being new to Texas, she sought out the other cardiac rehab professionals to connect with in the Texas area. She joined SETACVPR and TACVPR. She assisted in developing and participating in the first Hearts of Gold Olympics. In 1995 became the Clinical Manager of the program at Memorial Hermann Texas Medical Center. After term as president and secretary of SETACPR, she was elected to the board of TACVPR. While on the board, she served as Vice-President for one term and President for two terms. As a board member of TACVPR it was part of the job to help with conference committee, she assisted in offering members in Texas quality education for several years even being conference chair for 2 years. After rotating off the board, she served as a member of the Program Certification committee working closely with AACVPR leaders as program certification was just starting. She has continued her membership with both groups, as well as becoming a Member of PCNA. She remained involved at the local and state level promoting the goals and mission of AACVPR and TACVPR. She has enjoyed multiple conferences including several PCNA national conferences and webinars. Doing a lot of community education as well as for her Cardiac and Pulmonary patients in her program, she has taken advantage of the many educational tools offered by PCNA. When approached about starting the chapter in Houston she was very interested and became a founding member of the Houston Chapter in 2018. Of course, one year into the beginning of the chapter we were in the midst of Covid. Worked in the spring of 2021 on the learning series collaborating with other chapters in US to develop a virtual learning series. Over the past 20 years she has assisted with planning the University of Texas Medical School Preventive Cardiology Forum and has presented numerous times on topics such as Current trends in cardiac rehab, smoking cessation as well as nurse facilitated prevention. While working for Memorial Hermann she has been a mentor to other cardiac rehab professionals, and assisted in the opening of cardiac rehabs in the community hospitals within the Memorial Hermann System. Over the years, she has written articles, presented on TV, and spoke in the community on cardiac wellness and risk factor reduction, as well as volunteered at community health fairs. Since starting at Memorial Hermann, she has been a Preceptor for Universities in Texas and other states, mentoring over 200 kinesiology students in internships in cardiac rehab. Her passion has been and still is to give cardiac patients, their families and those at high risk for cardiac disease the tools and knowledge they need to prevent heart disease and improve their quality of life.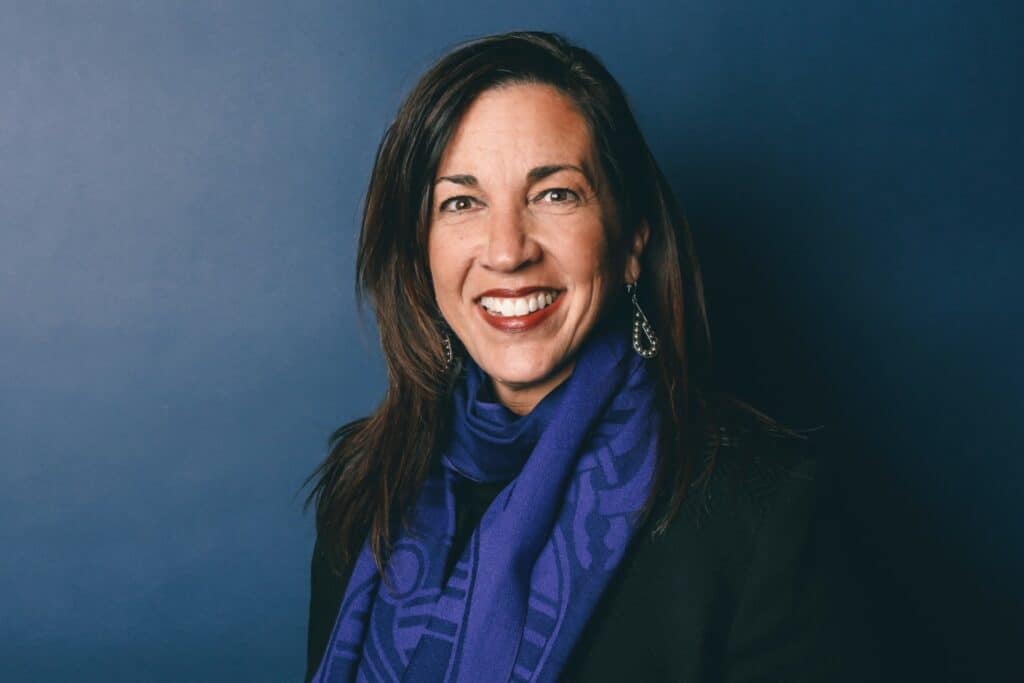 Jane Linderbaum, MS, ARNP, FACC
Jane Linderbaum is an Associate Professor of Medicine at Mayo Clinic in Rochester, Minnesota, and the Associate Medical Editor for AskMayoExpert (AME), a point-of-care, content-delivery tool that aids Mayo Clinic providers in making the right clinical decision, for the right patient, at the right time. Jane leads teams of expert collaboration and consensus-driven creation of Care Process Models (CPMs), and point-of-care decision tools for busy clinicians. Jane maintains an active practice in Cardiovascular Medicine, structural heart disease, with focus on hypertrophic cardiomyopathy and valvular heart disease.
Previously, Jane directed Mayo's Cardiovascular Inpatient Operations, leading the initial development of cardiovascular team model care at Mayo Clinic, including NP/PAs and innovative interdisciplinary practice models. Jane founded and directed the first Mayo CME Course for Advanced Practice Providers, Mayo Internal Medicine Review Course for NP/PAs, occurring annually since 1998. She was awarded the Mayo Clinic Distinguished Educator Award, in 2018.
Jane is a named Fellow in the American College of Cardiology (ACC), and was awarded the Distinguished Associate Award in 2014. She is founding faculty and co-directs ACC's Core Curriculum Course for the Cardiovascular NP/PA in Washington DC. In 2018, Jane received the Clinical Practice Award at the Preventive Cardiovascular Nurses Associate national meeting and continues involvement in hypertrophic cardiomyopathy and cardiovascular physical examination education. She is honored to participate in national guideline and competency authorship including ST-Elevation MI, Stable Ischemic Heart Disease and TAVR guidelines. Most recently, she co-chaired the ACC Clinical Competencies for NP/PAs in Cardiovascular Medicine, published in JACC, 2020.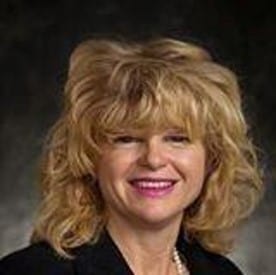 Elizabeth (Beth) Moxley, PhD, RN, BS
Dr. Moxley's clinical and scientific interests are primarily in the realm of cardiovascular nursing. She has worked clinically for years with investigational pharmacologic research trials to treat individuals with ischemic heart disease and heart failure. Her clinical experience extends across the lifespan, in adult and pediatric intensive care settings. She is especially interested in research pursuits involving exercise as treatment and prevention of cardiovascular disease and analyzing the cellular changes that result from exercise. Dr. Moxley has served as a member of the leadership committee for her local PCNA chapter and serves on the PCNA Communications Committee. She has also helped develop the diabetes Pocket Resource, the Behavior Change Mini Certificate and the Hypertrophic Cardiomyopathy provider tool.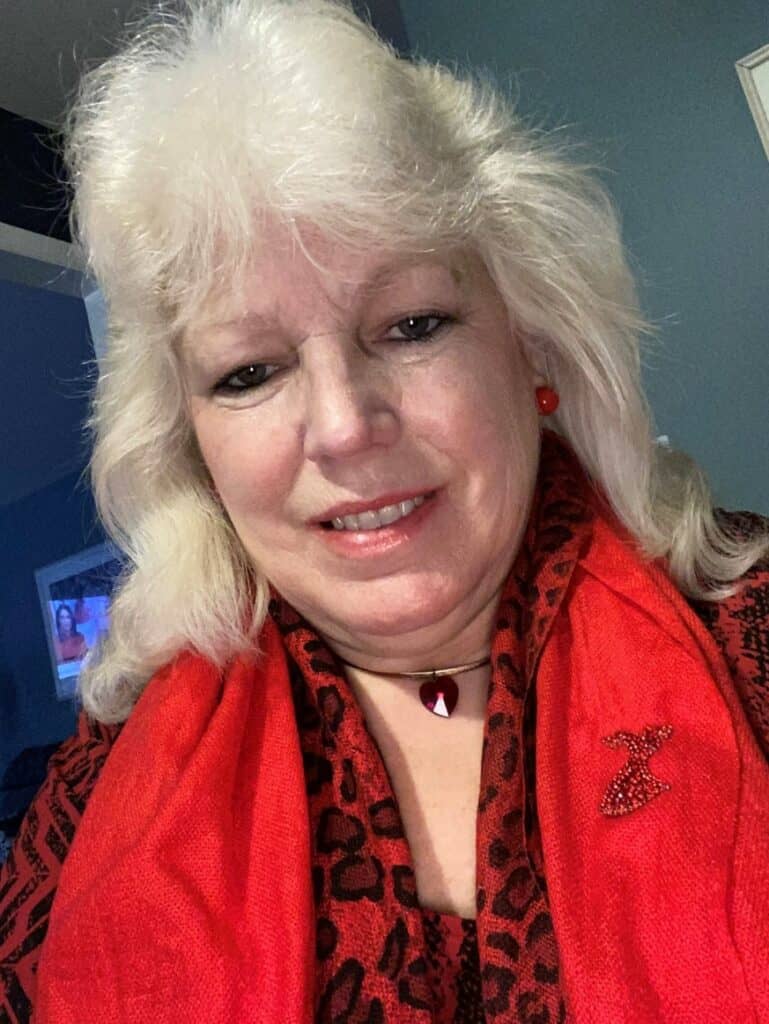 Carol Patrick, ACNP-BC, CCRN, NEA-BC, MS, RNFA
Carol Patrick has been the Long Island Chapter President of the PCNA for the past several years. Her professional career has spanned over 35 years in a multitude of cardiology roles and initiatives. She is a dual-boarded Acute Care & Adult Health Nurse Practitioner, working in interventional cardiology at Northwell Health on Long Island, New York. She has been involved with PCNA leaders throughout the country joining Zoom meetings and calls for formulating agendas and topics for our virtual learning sessions during the pandemic, live dinner meetings, assessing patient education materials, and participating in infographic patient education materials for atrial fibrillation. Through PCNA she has been able to interact with prominent cardiology thought leaders from the American College of Cardiology and participate in podcast development on various initiatives.