Adverse Pregnancy Outcomes and CVD

Pregnancy Presents Distinct Opportunities for Nurse-Led Maternal Cardiovascular Disease Prevention
United States maternal health is currently under the microscope. Unacceptably high rates of maternal mortality and morbidity have required maternal health advocates, health care providers, researchers, policymakers, and health care systems to intently examine the complex problems from many angles. In the cardiovascular arena, mounting evidence points to the indisputable fact that complications of pregnancy, or adverse pregnancy outcomes, (i.e., hypertensive disorders of pregnancy, preterm delivery, gestational diabetes mellitus, small for gestational age delivery, placental abruption, and pregnancy loss) increase birthing persons' risk of developing CVD risk factors and later CVD.1 Appreciating the connections between adverse pregnancy outcomes and CVD risk presents real opportunities for health care providers and teams to more thoughtfully intervene to promote vigorous primordial and primary prevention and redesign maternal health care to be holistic, not siloed.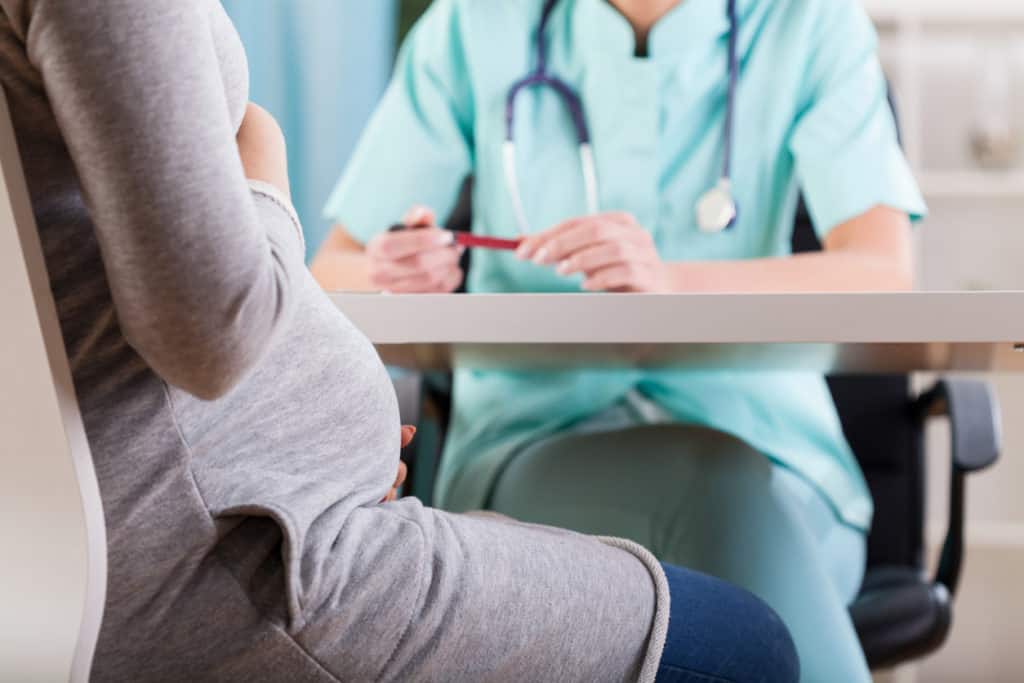 Adverse Pregnancy Outcomes and CVD Risk
In March 2021, the American Heart Association (AHA) released a scientific statement on adverse pregnancy outcomes and cardiovascular disease (CVD) risk.1 This statement conveys recent advances in our knowledge and understanding of the CVD risk conferred by adverse pregnancy outcomes and extends the 2011 update of the AHA effectiveness-based guidelines for the prevention of CVD in women.2 Several findings and implications were summarized from the review of evidence1:
Lifestyle modification during the postpartum period and beyond, with a focus on a heart-healthy diet, physical activity, and cigarette smoking cessation, remains an essential cornerstone in reducing CVD risk factors.
Lactation and breastfeeding may lower maternal cardiometabolic risk.
Maternal health and adverse pregnancy outcomes disparities are stark. US Black, Asian, Hispanic, and Indigenous birthing persons experience a higher proportion of APOs, with more severe clinical presentation and worse outcomes than in US White birthing persons.
Pharmacotherapy recommendations for primary CVD prevention among persons who experience adverse pregnancy outcomes may benefit from future studies of aspirin, statins, and metformin.
There is a distinct need for health care systems to prioritize the creation and implementation of meaningful transitions of care for persons with adverse pregnancy outcomes to best reduce CVD risk long-term.
The concept of a "fourth trimester" extends the period of time following pregnancy to a full year, as opposed to the typical 6-weeks, and would enable greater focus on CVD risk factor reduction and prevention.
Gaps persist in the science related to postpartum sleep, stress, depression, anxiety, and later CVD.
Achieving Maternal Cardiovascular Health Equity Requires Cross-Sector Collaboration
Health care providers and maternal health advocates, including patients and families, non-profit organizations, and many professional organizations and public consortiums are working to bring attention to the structural and social determinants of health, the root causes of inequitable maternal health outcomes. Several powerful statements and position papers calling for policy changes at multiple levels to improve maternal health have been published in recent months including the "Working Agenda for Black Mothers," (PDF)3 a position paper from the Association of Black Cardiologists and "Bridging the Chasm between Pregnancy and Health over the Life Course: A National Agenda for Research and Action," (PDF)4 from McCloskey, Bernstein, and the Bridging the Chasm Collaborative. These progressive agendas posit common actionable practice and policy recommendations, including:
Eliminating bias and disrespect in health care
Investing in communities to build capacity of community-based organizations dedicated to the health of diverse birthing persons over the life course, including community outreach programs and faith-based community partnerships
Transforming health systems
Extending and redesigning models of care during the antepartum period and the first postpartum year (i.e., fourth trimester)
Adopting policies to support and sustain equitable, quality health care
Preserving the narrative through data systems innovations
Aligning research with women's lived experience
Promoting accountability with hospital data collection and value-based models
Diversifying the workforce of health care providers (physicians, nurses) with restructured curriculum to include fields such as "cardio-obstetrics"
Supporting the role of midwives to improve maternal health outcomes and creating policies that remove obstacles that prevent them from playing an integral role in health care delivery
Expanding the coverage of doulas as critical support partners for birthing persons
Nurses Lead the Way in Addressing Adverse Pregnancy Outcomes and CVD
The contemporary US maternal mortality and morbidity crisis, fueled by complications of pregnancy that are legitimate harbingers for CVD risk, presents urgent opportunities for nurses, at all levels and spheres of practice and research, to lead efforts to take action to address the above recommendations and to generate new knowledge to address gaps in the science. As called for in the recently released National Academies of Sciences, Engineering, and Medicine's "The Future of Nursing 2020-2030: Charting a Path to Achieve Health Equity" report5, cardiovascular nurses must increasingly embrace a greater role in identifying and addressing social determinants of health, improving health care access and quality, and improving health equity. The US desperately needs cardiovascular nurses to extend their focus on primordial and primary CVD prevention to maternal health spaces.
Related PCNA Articles
References