PCNA Congratulates the 2021 Cardiovascular Nursing Symposium Award Winners

At each year's Cardiovascular Nursing Symposium, PCNA recognizes individuals and an institution for their significant contributions to cardiovascular nursing and cardiovascular disease prevention and management. We are honored to celebrate health care providers by acknowledging their many accomplishments. Each award winner is recognized below with their photo and biography.
PCNA celebrated outstanding leadership by inducting Dr. Keith Ferdinand as an Honorary Fellow preceding his presentation on "Challenge of CVD Risk Reduction in Racial and Ethnic Minorities." Dr. Ferdinand is the Gerald S. Berenson Chair in Preventative Cardiology at Tulane University School of Medicine. He is recognized for his many substantial contributions to cardiovascular nursing and work to reduce CVD risk in racial and ethnic minorities.
PCNA also inducted four new fellows in 2021. The designation of Fellow of PCNA reflects not only the professional stature of the Fellow, but also their record of valuable service to our organization. The 2021 class of fellows includes Sherry Donaworth DNP, ACNP, FNP of the University of Cincinnati, Erin Ferranti, PhD, MPH, RN, CDCES, FAHA, FAAN
of Emory University, Debra Moser, PhD, RN, FAAN of the University of Kentucky, and Laura VanBrocklin, DNP, FNP-BC, APRN, RN-BC, CHFN of Denver Health.
Carol Marsh, RN, DNP, CNP, CLS, FPCNA, was awarded the 2021 Terry Thomas Clinical Practice Award. This award recognizes excellence in clinical practice of cardiovascular prevention by nurses. Dr. Marsh is a nurse practitioner at St. Luke's Cardiology Associates in Duluth, Minnesota, and is recognized for her clinical leadership in the full spectrum of cardiovascular care.
The Heart Failure Prevention Award recognizes a registered or advanced practice nurse who has demonstrated an innovative, successful model of primary or secondary preventive care for patients with heart failure. Nora Myer, RN, HFRN, Case Manager for Disease Management Telephonic Program within Sutter Health in Sacramento, CA is the 2021 recipieint of the Heart Failure Award. She is recognized for her role as the senior member of the Heart Failure team that is responsible for seeing 32% lower hospital readmissions rates for those enrolled in the program.
Kim St. Clair Seals, ARNP-BC, AACC, FPCNA, is the winner of the Advocacy Award for CVD Prevention, which recognizes a member's leadership in advocacy for cardiovascular disease prevention or the advancement of the nursing profession. As Ms. Senior Jacksonville, Kim used her title to educate and advocate for women and heart disease. She has spoken at local universities, done television and magazine interviews, attended charity events, and participated in health fairs and womens' groups; wherever she goes, she is always advocating for primary as well as secondary prevention of cardiovascular disease.
The Institutional Award for Excellence in Promoting Cardiovascular Care recognizes health care and academic institutions that promote cardiovascular nursing leadership and practice. The 2021 Institutional Award was given to Orlando Health in Orlando, FL. Orlando Health Nursing's mission is "to provide exemplary patient-centered care focused on improving health and optimizing outcomes for the individuals, families, and communities we serve, and to advance the profession of nursing through clinical excellence and caring practice". Orlando Health has 5,540 clinical nurses and about 25% of those care for patients with cardiovascular needs. Two of Orlando Health hospitals have been recognized as American Nurses Credentialing Center (ANCC) Magnet facilities and 15 units have received the prestigious American Association of Critical Care Nurse's (AACN) Beacon award.
Award Winners
Keith Ferdinand, MD
Keith C Ferdinand, MD, is Professor of Medicine at the Tulane University School of Medicine and the Tulane Heart and Vascular Institute in New Orleans, Louisiana. He was previously Professor of Clinical Pharmacology at Xavier University, New Orleans and Clinical Professor of Medicine at Emory University, Atlanta, Georgia. Dr. Ferdinand received his medical degree from the Howard University College of Medicine in Washington, DC. He is board-certified in internal medicine and cardiovascular disease, certified in the subspecialty of nuclear cardiology, and a specialist in clinical hypertension certified by the American Society of Hypertension.
Dr. Ferdinand is past Chair of the National Forum for Heart Disease and Stroke Prevention and has served as Chief Science Officer and past chair of the Association of Black Cardiologists. He has also served as a board member of the American Society of Hypertension, the Southwest Lipid Association, and the International Society of Hypertension in Blacks.
As an investigator, Dr. Ferdinand has conducted numerous trials in the fields of cardiology, cardiovascular disease, lipids and cardiometabolic risk, especially in racial and ethnic minorities. Dr Ferdinand's participation in research has been published in peer-reviewed journals including the New England Journal of Medicine,Journal of the American College of Cardiology, the Journal of Clinical Hypertension,the American Journal of Cardiovascular Drugs, Clinical Lipidology, and the journal Cardiorenal Medicine, and Hypertension.
Dr. Ferdinand serves on the editorial review board of Hypertension, Journal of Clinical Hypertension, the Journal of the American Society of Clinical Hypertension, Cardiorenal Medicine, as well as The Medical Roundtable-CV. He has lectured nationally and internationally on topics including cardiovascular disease in the African American population, heart failure, hypertension, diabetes, dyslipidemia, and racial and ethnic disparities in cardiovascular outcomes. In 2004, Dr. Ferdinand received the Louis B. Russell, Jr. Memorial Award of the American Heart Association and the Walter M. Booker Community Service Award of the Association of Black Cardiologists. In 2010, he was recognized by the Congressional Black Caucus Health Trust with an award for journalism, as well as the Charles Drew award for medical excellence in conjunction with the National Minority Quality Foundation. Most recently, in 2015, Dr. Ferdinand was inducted into the Association of University Cardiologists.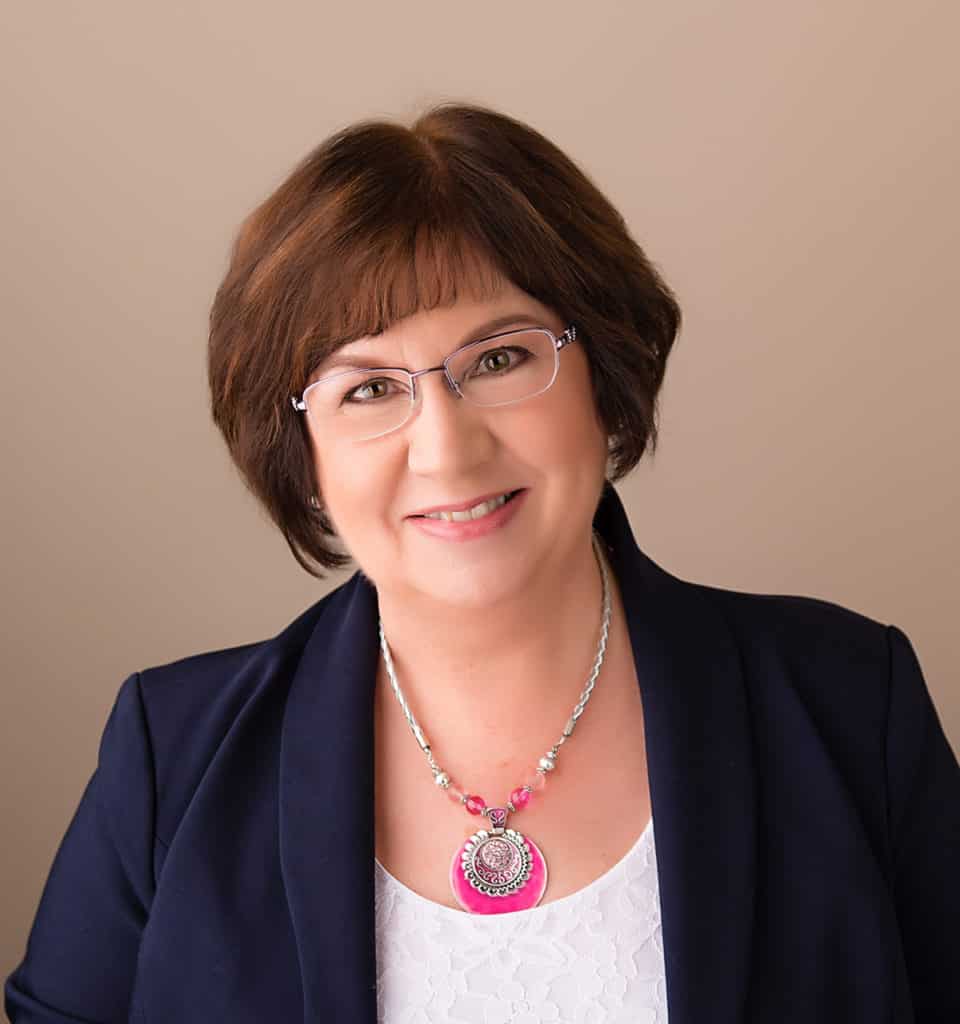 Carol Marsh RN, DNP, CNP, CLS, FPCNA
Carol Marsh has worked a nurse practitioner at St. Luke's Cardiology Associates in Duluth, Minnesota for more than 20 years. She has a Master of Arts in Nursing and a Doctor of Nursing Practice degree from the College of St. Scholastica. She is certified as a Family Nurse Practitioner and holds a post-graduate certificate in Cardiovascular Health and Disease Management from the Niehoff School of Nursing at Loyola University in Chicago She is a fellow and member of the Preventive Cardiovascular Nurses Association, a member of the American College of Cardiology, the American Nurses Association and the National Lipid Association. She is a past PCNA chapter leader for Minnesota and currently serves on the CE committee. She is certified as a Clinical Lipid Specialist. Carol has a special interest in the prevention of cardiovascular disease and cardiovascular risk reduction. She regularly presents educational programs for patients, the community, parish nurses, and nurse practitioner students.
Nora Myer, RN, HFRN
Nora Myer is Case Manager for Disease Management Telephonic Program from 2002-2020, employed at Sutter Health, in Sacramento, CA. She provides education to patients over the phone to increase their knowledge of their disease, and improve the quality of their lives, and for prevention of hospitalizations and re-admissions due to heart failure. Over the years she attended and assisted at many community events for heart failure. Her main objective over the years is to be a powerful patient advocate through understanding and empathy. Her father and grandmother both died of heart failure which led to her interest in this field.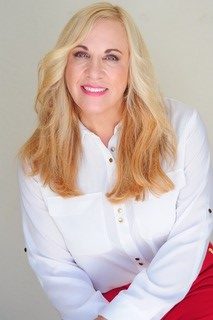 Kim St. Clair Seals, ARNP-BC, AACC, FPCNA
Kim St Clair Seals has had over 40 years of experience in cardiovascular in-patient care as well as extensive out-patient care experience. Her years of nursing experience has ranged from hospital floor nursing, critical care – Cardiac Care Unit and Intensive Care Unit nursing, home healthcare and hospice care, as well as Assistant Director of Nursing.
Ms. Seals has been a member of the Preventative Cardiovascular Nurses Association (PCNA)since 2014 and was recognized as a Fellow of the PCNA in 2019. In 2020, PCNA awarded her the prestigious National Advocacy Award. In her work with PCNA, she has served as President of the First Coast Chapter of the PCNA since 2015 to present.
Ms. Seals has also been a member of the American College of Cardiology (ACC), and over the last 6 years has been an active member of the Florida Chapter ACC. As an active CV Team member of the College, she has been especially active in ACC Advocacy – both with the Florida Chapter as well as National ACC Advocacy. She has served as a member of the National ACC Heart PAC Advisory Council, as well as attended multiple State and National Legislative Conferences to advocate for cardiovascular patients.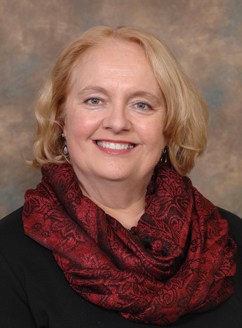 Sherry Donaworth, DNP, ACNP, FNP
Dr. Sherry Donaworth is an Associate Professor of Clinical Nursing at the University of Cincinnati, College of Nursing. With over 35 years of nursing experience, she is board certified as both an Adult-Acute Care Nurse Practitioner and a Family Nurse Practitioner. Her extensive clinical practice experience includes heart failure and transplant, critical care, general cardiology as well as primary care. She has presented on cardiovascular topics at regional and national conferences. Dr. Donaworth serves on the Ohio ACC Cardiovascular Council and has advocated for cardiovascular patients and providers at both the Ohio State Legislative and National Legislative Conferences. As a founding member of the Greater Cincinnati Chapter of PCNA in 2008, she has served as both chapter secretary and as president.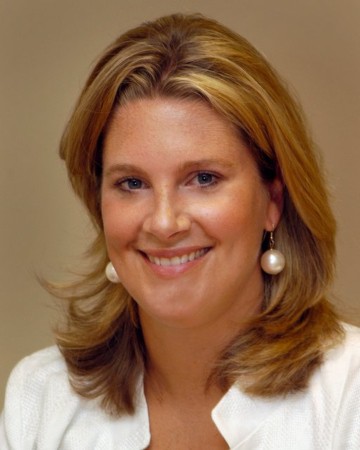 Erin Ferranti, PhD, MPH, RN, CDCES, FAHA, FAAN
Erin Poe Ferranti, PhD, MPH, RN, CDCES, FAHA, FPCNA is an Assistant Professor of Nursing at the Nell Hodgson Woodruff School of Nursing at Emory University. She completed her PhD in 2013, her MPH and MSN in 2001 and her BSN in 1998, all from Emory University. She is also a Certified Diabetes Care and Education Specialist. Her area of research interest is focused on identifying effective dietary strategies to mitigate risk burden in women of childbearing age who have had cardiometabolic complications during pregnancy. She is a former BIRCWH K12 scholar and her current research examines the mechanistic determinants of the persistence of cardiometabolic dysregulation in the postpartum timeframe in women who had gestational diabetes and/or hypertensive disorders during pregnancy. Prior to her research career, Dr. Ferranti served as the Assistant Chief Nurse for the Georgia Department of Public Health where she was responsible for quality initiatives and emergency preparedness planning for public health nursing practice. She serves on the Advocacy Committee for PCNA and has recently been appointed to the PCNA Board of Directors.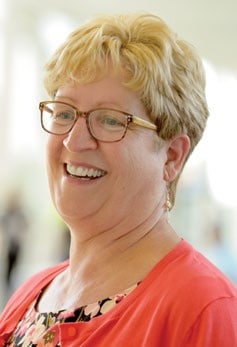 Debra Moser, PhD, RN, FAAN
Dr. Moser is Professor and Linda C. Gill Chair of Cardiovascular Nursing at the University of Kentucky, as well as the Assistant Dean for the PhD Program and Student Scholarly Affairs. Her research concentrates on preventing cardiovascular disease in populations with marked health disparities, and improving morbidity, mortality and quality of life outcomes in patients with heart failure and acute myocardial infarction. Her work has been recognized with more than 30 awards, including the Lembright and Heart Failure Research Awards from the American Heart Association Council on Cardiovascular Nursing. She is a fellow of the American Academy of Nursing and the American Heart Association. In addition to her academic position, she is the Editor-in-Chief of the Journal of Cardiovascular Nursing, and director of the RICH Heart Program. She has published more than 400 data-based journal articles, 25 chapters, and 3 books.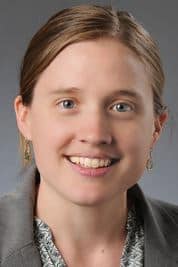 Laura VanBrocklin, DNP, FNP-BC, APRN, RN-BC, CHFN
Doctor Laura VanBrocklin has been a member of the PCNA since 2011, and has been a nurse since 2007. She completed her BSN at the University of New Hampshire in 2007 and completed her FNP with a Doctorate in Nursing Practice with the University of Wyoming in December 2018. Her 14 year nursing career in cardiology has included inpatient, clinic, and cardiac rehabilitation experiences. Her commitment to the PCNA has included local chapter leadership roles within the Rocky Mountain Chapter, initiation of a local journal club, presenting her DNP QI work for patients with heart failure at the PCNA National Symposium in 2018, and speaking for the PCNA Boston Chapter Fall Lecture series in November 2019. She currently practices as an NP in Electrophysiology, in Denver, Colorado. She has given guest lectures on advanced cardiac assessment for the University of New Hampshire Nurse Practitioner program. She continues to be committed to the advancement of the profession of nursing and an advocate for utilization of evidence-based practices supported through the mission of the PCNA.